Listen
The History Show

On this week's programme, we're looking at the immediate aftermath of the Easter Rising, and the trials and executions of the rebels. It was a time of confusion and disorder, as thousands of prisoners, many of whom had nothing to do with the rebellion, were being funneled into Richmond Barracks. There, they were sifted for trial, deportation or release.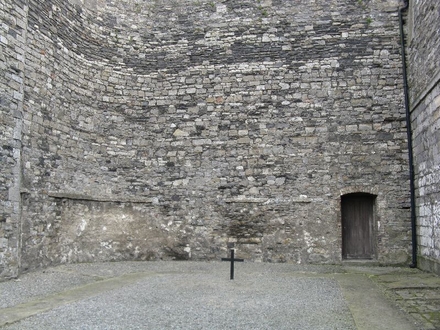 The stonebreaker's yard at Kilmainham Gaol, where the rebel leaders were executed
We begin at Kilmainham Gaol, in the grim stonebreaker's yard, where fourteen executions were carried out. The aftermath of the rebellion was a chaotic time for the British authorities. It involved thousands of prisoners, a hurried courts martial process, and a series of executions that evoked public sympathy for the insurgents.
Our reporter Lorcan Clancy found out more about the imprisonment, trials and executions that took place in the weeks after the Rising. He spoke to historian and author Liz Gillis, who worked at Kilmainham Gaol for ten years. Liz is co-author of the recently published book Richmond Barracks 1916 "We were there" – 77 women of the Easter Rising.
We also hear from Sean Enright, a judge and legal historian. He's the author of the book Easter 1916: The Trials, a comprehensive study of the surviving trial records from 1916.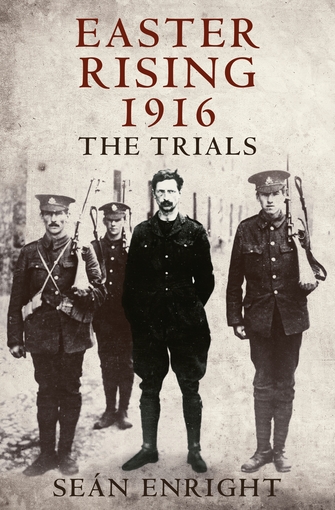 Throughout the programme, Myles is joined by three guests. Ruth Dudley Edwards is an historian and writer, and the author of a number of books about the leaders of 1916 - most recently The Seven: The Lives and Legacies of the Founding Fathers of the Irish Republic.
Ruán O'Donnell is head of the history department at the University of Limerick, and author of the recently published biography 16 Lives: Patrick Pearse.
Pat Cooke of University College Dublin is a former director of Kilmainham Gaol.
Death sentences commuted
Between the 2nd and the 17th of May, 1916, 160 prisoners were tried by Court Martial. The prisoners were not represented, nor were they permitted to give sworn evidence in their defence. 90 death sentences were passed. 15 executions were ultimately carried out.
Among those whose death sentence was commuted was John J. Reid, the Company Sergeant Major of 'C' Company, 1st Battalion, Dublin Brigade. He was involved in the rebellion from Easter Monday, the 24th of April, until the surrender on Saturday, the 29th of April 1916. His great-granddaughter Louise Denvir tells his story.