The History Show Sunday 12 February 2017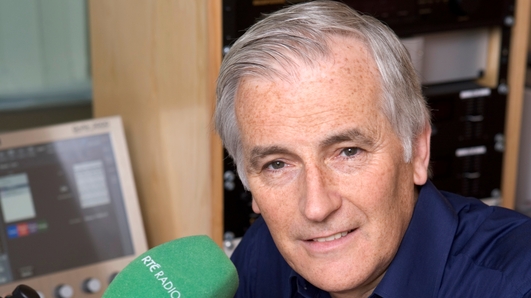 The History Show, 12th February 2017
Bringing the past to life! Discover how our world was shaped as Myles Dungan and guests explore events ranging from medieval times to the recent past
This week, after tumultuous week of controversy, we'll be getting a refresher course in the origins of the term GUBU; we hear about the night the Germans bombed the Curragh in Co. Kildare; we find out about the history of dating and courtship; and meet an 18th Century Irish Cinderella.
GUBU – a Beginner's Guide
GUBU is certainly the word of the weekend: it's on the cover of two of today's Sunday newspapers... yet there's a whole generation in the country for whom the term's origin is probably a bit vague. Irish Times journalist and Haughey biographer, Peter Murtagh, is here to give us a quick refresher course in the events that led, 35 years ago, to a Charles Haughey press conference which featured the adjectives Grotesque, Unbelievable, Bizarre, and Unprecedented.
History Bites: An 18th Century Irish Cinderella Story
Another dip into our occasional series History Bites where Colette Kinsella looks at the unusual stories behind every day or hidden objects. This week, we join Colette at the National Museum of Ireland in Collins Barracks with Michael Kenny to hear a cautionary tale of fame, fortune and beauty from the 18th century. The report is part of the History Bites series, and it was funded by the Broadcasting Authority of Ireland with the television licence fee.
About The Show
Bringing the past to life! Discover how our world was shaped as Myles Dungan and guests explore events ranging from medieval times to the recent past.
We want to help explain ourselves to ourselves. We will search out fresh angles on familiar topics, seek out the unfamiliar and will not shy away from bizarre or controversial issues. Our ultimate goal is to make The History Show the primary port of call for those with an intense or even a modest interest in the subject. We want to entice the casual and the curious to join us in celebrating the past.
Our aim is to create informative, reflective, stimulating and above all, entertaining radio.
Join us on Sundays from 6.05pm for The History Show with Myles Dungan on RTÉ Radio 1.