Mooney, Friday December 5th 2014
Follow Us On Social Media:
Facebook: www.facebook.com/rtenature
Caring For Wild Animals
Please note that many species of mammals, birds, invertebrates etc... are protected under law and that, even with the best of intentions, only someone holding a relevant licence from the National Parks & Wildlife Service should attempt the care of these animals. For full details, please click here to read the NPWS Checklist of protected & rare species in Ireland. If you are concerned about a wild animal, please contact your local wildlife ranger - click here for details.
Events & Listings
Click here for a full list of events taking place around the country, and movies currently on release, which might be of interest to wildlife lovers!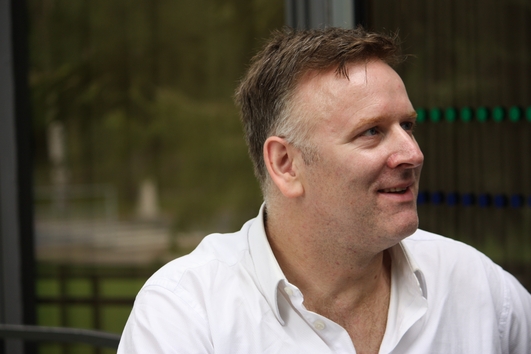 On Mooney today, with Olan McGowan...
We find out why the Hen Harrier is losing friends in the farming community, we have expert advice on how to maintain trees over the winter, and we'll recommend some books which wildlife lovers might enjoy during the holiday period...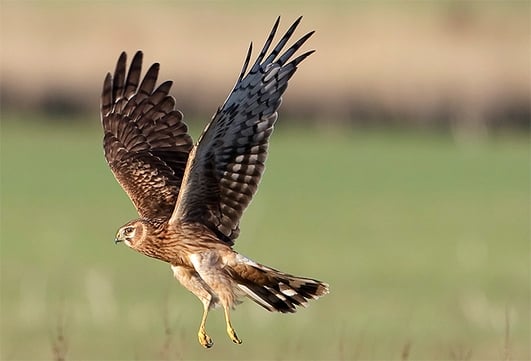 Hen Harriers
It's portrayed as the bête noire of the bird world, posing a serious threat to certain farming sectors. But, the vilified 'hen harrier' could live side by side with farmers, with mutual benefits. That's according to John Lusby, Raptor Conservation Officer with BirdWatch Ireland, who joins us from RTÉ's Galway studio...
Mooney's Money
We've €1,000 to give away today to save or spend as you please, take a break from your bills, or a make a break to the sun, it's up to you!
For your chance to win the cash, answer the following competition question:
Monday, December 8th 2014:
Dublin Zoo is located in which of these parks:
a) Phoenix Park or
b) Linkin Park
If you think you know the answer, call or text the competition line:
ROI: 1515 71 72 00
NI: 0901 293 3501
or text MOONEY followed by your answer and name to 57111 (ROI & NI)
Each text entry costs €1 (incl VAT) or GBP £1.00. Calls from the eircom network will cost €1.02 (incl VAT) and from a BT landline will cost GBP £1.02. Calls from other networks and from mobiles will cost more.

Please note, the person named in the entry must be aged 18 years or older as at date of entry.

Competition lines are open now and will close at 4.15pm on Monday (08/12/14). Please do not enter outside of the advertised competition window as you will be charged for your entry, but your entry will not be included. From time to time, these open/close times may vary. Any change to the standard open/close times will be announced here and on the show. The cash prize winner will be announced on-air towards the end of the Mooney show each day.
For full terms and conditions, please click here.
Tree Fungus
Edel Harrington from Clondalkin in Dublin was on to us during the week. She has noticed an unusual growth on one of her trees and was concerned that it might be an infection and wondered could it be a cancerous growth?
Bracket Fungus
What was it, and was it possible to save the tree? We sent out Mooney Goes Wild reporter, Terry Flanagan, to investigate...
How widespread are tree diseases, and how should such trees be maintained? For more, we are joined in studio by Joe McConville, arborist and Vice President of the Tree Council of Ireland...
For more information about Joe visit www.joemcconville.com.
Christmas Wildlife Books
Book Recommendations: Eanna ni Lamhna
The Field Names Of County Louth by Eve Campbell
Published by the Louth Fieldnames project. The book is available for sale in:
Drogheda - ABC Books, Waterstones & Millmount
Dundalk - Carrolls Bookshop
Ardee - Ardee Bookshop
Duleek - Sage & Ston
and will be available on line at www.kennys.ie
Seasons, Species and Patterns Of A North-East Atlantic Rocky Shore by Carmel T. Madigan
A Loophead Summer Hedgeschool Publication.
Book Recommendations: Terry Flanagan
Walking The Royal Canal - Peter Clarke
Doorstep Wilderness: A Wilder Side Of Dublin - Paul Hughes
Book Recommendations: John Lusby
My First Book Of Irish Animals - Juanita Browne
Finding Birds In Ireland - Eric Dempsey & Michael O'Clery
Book Recommendations: Joe McConville
The Splendour Of The Tree - An Illustrated History by Noel Kingsbury, photos by Andrea Jones.
Published by Francis Lincoln, 2014.
It pays homage to 100 key species of tree — chosen for their cultural, economic, or historical signicance and their importance in the natural world—and includes an indispensable cultivation section that advises on the care and selection of trees for the home garden.
God's Trees: Trees, Forests And Woods In The Bible by Julian Evans.
Day One Publications, 2013
It's not just which trees were there but how they were used – Cedar of Lebanon (Cedrus libani ) for beams in Solomon's temple, Acacia trees for shade in the Negev desert but most widespread were Olive trees (Olea europaea) which produced olive oil for lighting and cooking.
Magnolias In Art And Cultivation by Barbara Oozeerally, Jim Gardiner, Stephen A. Spongberg
From Kew Publishing, in association with the Royal Horticultural Society, 2014
Magnolias In Art And Cultivation combines stunning paintings of magnolias with information on all species and around 100 hybrids. With over 150 botanical paintings, artist Barbara Oozeerally captures these plants in breathtakingly beautiful detail; described by botanical art collector Dr Shirley Sherwood as 'an extraordinary series of important and beautiful plant portraits'. The informative and authoritative text by Jim Gardiner accompanies these paintings and provides a variety of information about magnolias, including their cultivation; together with Stephen A. Spongberg's full botanical descriptions.
A Murmuration Of Starlings In Belfast
Starlings are one of the commonest type of bird to visit our gardens at this time of the year. They are also one of the loudest.
The reason that Derek is not presenting the programme this afternoon is because he's recording material for a documentary on starlings which will be broadcast on RTÉ Radio 1 on Friday, January 2nd 2015.
This afternoon, Derek and Richard Collins are in a boat under Albert Bridge in Belfast, a popular roosting site for the birds...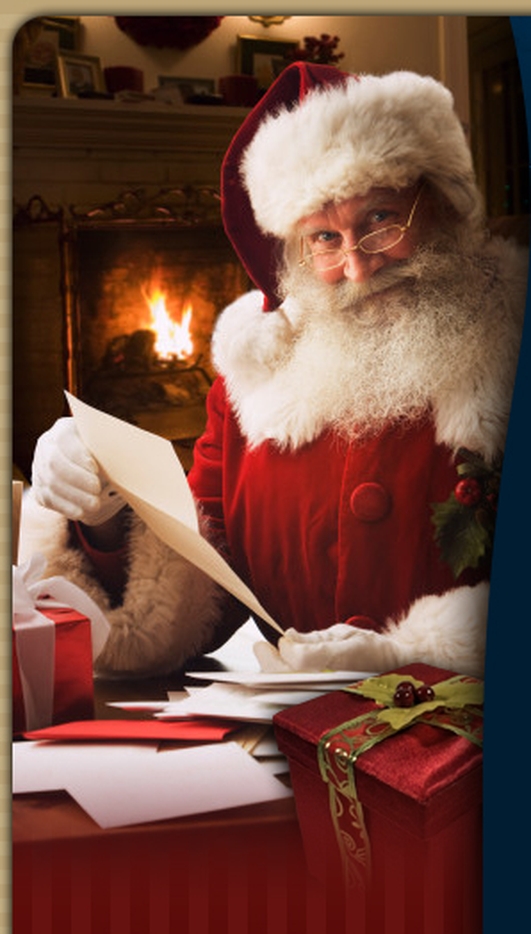 Letters To Santa!
For all the children out there who are getting really excited about Christmas and looking forward to waking up and finding that Santa has delivered all those special presents right to your homes, take note!
It's time to start writing your very own letters to Santa and posting them here, into Mooney. Tell us what you would really love from Santa this Christmas, but also tell us bit about yourselves too - what you've been getting up to in the past year, some of your favourite moments, about your family - mum, dad, brothers, sisters, aunts, uncles, cats and dogs - and if you've got a piece of writing or a poem or even a joke which you've written and you're especially proud of it, don't forget to enclose that too!
Please bear in mind that Santa Claus is very busy at this time of year, and has a lot of letters to read, so keep yours as short as you can and make sure that you get it into Mooney by Tuesday, December 9th.
You can send your letters by post to:
Santa Claus
c/o Mooney
RTÉ Radio Centre
Donnybrook
Dublin 4
or send them by e-mail: mooney@rte.ie. Please include 'Letter To Santa' in the subject line of your e-mail. And if you're very lucky, Santa will read out your letter right here on RTÉ Radio 1, on Christmas Eve!
Bring Someone Home For Christmas Competition
Mooney is teaming up with Bank of Ireland Foreign Exchange to bring someone home for Christmas!
It's your chance to make this Christmas extra special by bringing home that loved one from abroad. Maybe it's a family member, maybe it's a friend - whoever it is we want to know about them, and you.
Bank of Ireland Foreign Exchange believe that behind every international payment there is something more personal.
How to enter:
Just tell us what it would mean to you to have your loved one home for Christmas. Tell us your story, a bit about yourself, and tell us who your special person is. Let us know where they are, and tell us about your connection to them, and how much it would mean to you to have them home for Christmas.
To enter and find out more about the competition, visit the Bank of Ireland Foreign Exchange website by going to www.bankofireland.com/home-for-christmas.
Make sure that you include contact numbers both for the person you would like to bring home, and for yourself.
The closing date for entries is Saturday, December 6th.
RTÉ Competition terms and conditions apply - for more on these, visit www.rte.ie/about/en/serving-our-audience/2012/0222/291673-competition-voting-terms-conditions.
This is competition is also subject to the specific terms and conditions available on www.bankofireland.com/fs/doc/wysiwyg/competition-rules-personal-social-media-campaign-5th-november-home-for-christmas.pdf.
Hedgerows: It is an offence to 'cut, grub, burn or otherwise destroy hedgerows on uncultivated land during the nesting season from 1 March to 31 August, subject to certain exceptions'. For more information, click here.
UPDATE: February 29th 2016 - Press Release From BirdWatch Ireland:
Putting the record straight: Dates for burning and hedge-cutting have NOT changed
BirdWatch Ireland, Ireland's largest conservation charity, is very concerned about misinformation that is currently circulating regarding the dates within which the burning of vegetation and cutting of hedges is permitted. It would like to remind landowners that all burning and cutting must cease on 29th February this year and that burning and cutting remains prohibited from 1st March to 31st August.
Despite attempts by the Minister for Arts, Heritage and the Gaeltacht, Heather Humphreys T.D., to change the laws regulating these dates by introducing the Heritage Bill 2016 earlier this year, it is important to note that the proposed date changes were ultimately NOT made. This is because the bill failed to pass through both houses of the Oireachtas before the recent dissolution of the Dáil in advance of the general election.
The laws in place governing the dates for hedge-cutting and upland burning therefore remain unchanged. The period within which cutting and burning is prohibited are set down in Section 40 of the Wildlife Act 1976 (as amended in 2000), which states that:
(a) It shall be an offence for a person to cut, grub, burn or otherwise destroy, during the period beginning on the 1st day of March and ending on the 31st day of August in any year, any vegetation growing on any land not then cultivated.
(b) It shall be an offence for a person to cut, grub, burn or otherwise destroy any vegetation growing in any hedge or ditch during the period mentioned in paragraph (a) of this subsection (above).
The existing law provides exemptions for road safety and other circumstances and should be read carefully to ensure compliance.
Section 40 of the Wildlife Act exists to protect nesting birds. Many of our upland bird species are in decline and are in danger of extinction in Ireland; amongst them is the Curlew, which has declined by 80%. Many birds which nest in hedgerows into August are also in serious decline, including the endangered Yellowhammer. The changes to the cutting and burning dates which had been proposed in the now-defunct Heritage Bill 2016 would have caused serious impacts to these birds. A petition launched by BirdWatch Ireland in conjunction with several other national conservation organisations to stop these changes attracted more than 16,200 signatures and rising.
BirdWatch Ireland would also like to advise members of the public that if they see hedges being cut or fires in the uplands on or after 1st March, such activity could be illegal. In such cases, we would encourage people to contact the National Parks and Wildlife Service (www.npws.ie) to report such activity.
BirdWatch Ireland warmly welcomes the demise of the Heritage Bill 2016 and sincerely hopes that any future administration will consider the importance of Ireland's natural heritage and will not attempt to reintroduce such a flawed and damaging piece of legislation.
To contact your local wildlife ranger, click here for contact details. To read the Wildlife (Amendment) Act 2000, click here.
IMPORTANT NOTICE
Please DO NOT send any live, dead or skeletal remains of any creature whatsoever to Mooney Goes Wild.
If you find an injured animal or bird, please contact the National Parks & Wildlife Service on 1890 20 20 21, or BirdWatch Ireland, on 01 281-9878, or visit www.irishwildlifematters.ie
***CLICK HERE TO FIND OUT EVERYTHING YOU NEED TO KNOW ABOUT DAWN CHORUS 2017!***
***Download the Dawn Chorus 2017 podcasts***
Dawn Chorus 2017 - First Hour - 00:00 - 01:00
Dawn Chorus 2017 - Second Hour - 01:00 - 02:00
Dawn Chorus 2017 - Third Hour - 02:00 - 03:00
Dawn Chorus 2017 - Fourth Hour - 03:00 - 04:00
Dawn Chorus 2017 - Fifth Hour - 04:00 - 05:00