Mooney, Monday September 29th 2014
On Mooney today, with Shay Byrne...
Brenda Donohue gets in the mood for Christmas as she joins auditions in Cork for elf helpers, three listeners play our general knowledge quiz, Terry Flanagan finds out about current Irish scientific research, and stylist Lisa Fitzpatrick tells us how cognitive behavioural therapy changed her life...
Looking For Santa's Elves In Cork
Could you be as good an elf as Buddy the Elf?
With only 86 days left to Christmas Day, it is of course only right that in Cork, they are holding The X Factor type auditions for elf helpers. Brenda Donohue is in the Kingsley Hotel to meet some potential elf helpers, and to chat to some of those judging who meets Santa's standards...
PRESS RELEASE: Help wanted! Santa Claus sends out a casting call for elf team helpers for Imagine at Fota Island Resort, this year's magical winter event for all the family
Last winter the gorgeous woodlands at Fota Island Resort were transformed by Santa and his magical elf helpers into a dramatic and exciting Christmas experience for the whole family, the first of its kind and scale for this part of the world. Now Santa is calling for a second year's worth of assistants, a selection of clever, funny, helpful and smart young lady and gentlemen elven helpers to help with Imagine at Fota Island Resort, this winter's thrilling new project.
"I'm looking for elf helpers with charisma," said Mr. Claus, speaking in advance of his audition process – Imagine's Got Talent– taking place in The Kingsley TODAY, from 3pm to 6pm. "I don't need any shy and retiring types, but helpers for the elf team with personality, common sense and a deep understanding of magic. Imagine at Fota Island Resort will get a daily dusting of magic, so I need elf helpers up to speed with modern magical practices and complete masters of the art of totally suspending disbelief. It also helps if they can make toys super-quickly, read small children's' handwriting and the occasional reindeer-whisperer would be more than welcome."
"Last year over 30,000 lucky guests experienced the lavish and thrilling Santa experience at 5-star Fota Island Resort so no blushing wallflowers need apply," said Alabaster Snowball, the postmaster at Imagine at Fota Island Resort, and the elf with the very important role of being in charge of the naughty/nice list. "We need helpers for our elves who like a bit of drama, a lot of hard work and some brilliant fun," he added, "as they will be performing to a constantly changing audience of boys and girls, mums and dads over the course of this fantastic winter wonderland."
If you think you fit the bill and would like to spend some time this winter making some people very happy indeed, please come along to The Kingsley TODAY from 3pm to 6pm to audition at Imagine's Got Talent to become one of the 100 lucky assistants to the elf team who will be selected to work at Imagine at Fota Island Resort. As well as elves such as Shinny-up-a-tree, Marshmallow, Jingle and many more, other characters to be played may include Jack Frost, the Snow Queen, Mr. and Mrs. Claus, along with Imagine train drivers, who must have a category D licence with a bubbly personality – rosy cheeks are optional! You are encouraged to bring any props, make-up or costumes to make your audition a memorable one!
Applicants must be available from the 20th of November up until the 23rd of December 2014, you will be required to work outdoors and applicants must be 16 or over. You can register online on www.fotaimagine.ie but please bring the completed from with you.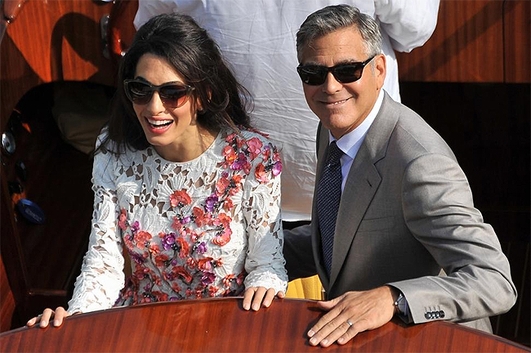 Lisa Fitzpatrick On Styling The Stars & CBT
So that's it. George Clooney is no longer a bachelor. The papers are full of pictures of the handsome actor and his human-rights lawyer wife, Amal Alamuddin, jetting about the Grand Canal in Venice yesterday... And there seems to be lots and lots and lots of interest in what the couple wore!
Lisa Fitzpatrick is a writer, stylist, and friend of Mooney, and she joins Shay in studio this afternoon to chat about how much work it takes to style someone when the eyes of the world are upon you, and about the benefits of Cognitive Behavioural Therapy (CBT)...
Modern Scientific Research
Ireland has produced a number of well respected scientists. Apart from Noble Prize winning physicist, Ernest Walton, names like Robert Boyle, Francis Beaufort, Charles Parsons, William Rowan Hamilton and most recently, Jocelyn Bell Burnell spring to mind.
But who are our present day scientists, and what exactly are they working on? Last Friday night, under the banner "Discover Dublin Research", present day Dublin scientists came together in Trinity College to allow the public to see exactly what research they are doing.
Our man of science, Mooney Goes Wild reporter Terry Flanagan, went along to meet some of them. He talks to organizer Thomas Deane, and a robot named "Tin Woman"!
Mooney's Monday Quiz
It's Mooney, it's Monday, so it must be time for our Mooney's Monday Quiz! And we have a great prize up for grabs today...
It's a two-night weekend break for two people sharing one room in The Gibson Hotel in Dublin's Point Village, right beside the LUAS line and the newly-renamed 'Three Arena'.
The prize is based on two people sharing one room, and includes breakfast on both mornings and dinner on an evening of your choice.
Well, if that sounds like something you'd like to win, we are looking for three contestants to take part in our Quiz today. To enter just text your name to 51551 or e-mail mooney@rte.ie. The quiz will take place just after 4 o'clock today. You must be over 18 to claim the prize but under 18's can play on your behalf.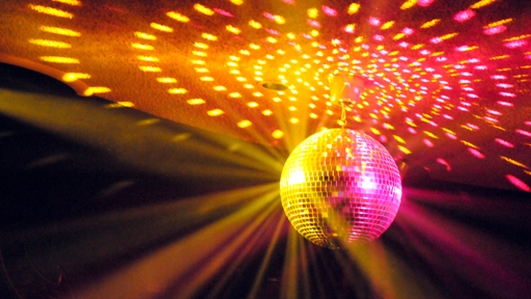 Singles Night Out!
We are organising a singles night out for our listeners who are over 35! The where and when is still being finalised, but if you are interested in joining in the fun, then send us an e-mail! Let us know your age, gender, and if you are single. You must be available to travel to the venue at your own expense. Please send your e-mail to mooney@rte.ie, with the subject line 'Singles Night Out'. And keep listening for further information!
Search For A Child Star Finalists
Earlier this year, we launched our competition to find Ireland's newest child star. The competition was open to boys and girls who were aged 10 years old or under. We asked you to record a piece that was no more than three minutes long, and e-mail it in to us.
The finalists, in no particular order, are:
- Hannah Kinsella (9 years old, from Lucan, Co. Dublin) with Pushover
- Nikki Brown (8 years old, from Saggart, Co. Dublin) with Colours Of The Wind
- Anna Lily Fox (6 years old, from Ballinalee, Co. Longford) with a Johnny Cash medley
- Laoise Farrell (9 years old, from Ogonnolloe. Co. Clare) with The Call
- Alannah Bermingham (10 years old, from Kilmacud, Dublin) with Colours Of The Wind
The date for the final will be announced shortly and the winner will perform at our Christmas Mooney Tunes concert.
Hedgerows: It is an offence to 'cut, grub, burn or otherwise destroy hedgerows on uncultivated land during the nesting season from 1 March to 31 August, subject to certain exceptions'. For more information, click here.
UPDATE: February 29th 2016 - Press Release From BirdWatch Ireland:
Putting the record straight: Dates for burning and hedge-cutting have NOT changed
BirdWatch Ireland, Ireland's largest conservation charity, is very concerned about misinformation that is currently circulating regarding the dates within which the burning of vegetation and cutting of hedges is permitted. It would like to remind landowners that all burning and cutting must cease on 29th February this year and that burning and cutting remains prohibited from 1st March to 31st August.
Despite attempts by the Minister for Arts, Heritage and the Gaeltacht, Heather Humphreys T.D., to change the laws regulating these dates by introducing the Heritage Bill 2016 earlier this year, it is important to note that the proposed date changes were ultimately NOT made. This is because the bill failed to pass through both houses of the Oireachtas before the recent dissolution of the Dáil in advance of the general election.
The laws in place governing the dates for hedge-cutting and upland burning therefore remain unchanged. The period within which cutting and burning is prohibited are set down in Section 40 of the Wildlife Act 1976 (as amended in 2000), which states that:
(a) It shall be an offence for a person to cut, grub, burn or otherwise destroy, during the period beginning on the 1st day of March and ending on the 31st day of August in any year, any vegetation growing on any land not then cultivated.
(b) It shall be an offence for a person to cut, grub, burn or otherwise destroy any vegetation growing in any hedge or ditch during the period mentioned in paragraph (a) of this subsection (above).
The existing law provides exemptions for road safety and other circumstances and should be read carefully to ensure compliance.
Section 40 of the Wildlife Act exists to protect nesting birds. Many of our upland bird species are in decline and are in danger of extinction in Ireland; amongst them is the Curlew, which has declined by 80%. Many birds which nest in hedgerows into August are also in serious decline, including the endangered Yellowhammer. The changes to the cutting and burning dates which had been proposed in the now-defunct Heritage Bill 2016 would have caused serious impacts to these birds. A petition launched by BirdWatch Ireland in conjunction with several other national conservation organisations to stop these changes attracted more than 16,200 signatures and rising.
BirdWatch Ireland would also like to advise members of the public that if they see hedges being cut or fires in the uplands on or after 1st March, such activity could be illegal. In such cases, we would encourage people to contact the National Parks and Wildlife Service (www.npws.ie) to report such activity.
BirdWatch Ireland warmly welcomes the demise of the Heritage Bill 2016 and sincerely hopes that any future administration will consider the importance of Ireland's natural heritage and will not attempt to reintroduce such a flawed and damaging piece of legislation.
To contact your local wildlife ranger, click here for contact details. To read the Wildlife (Amendment) Act 2000, click here.
IMPORTANT NOTICE
Please DO NOT send any live, dead or skeletal remains of any creature whatsoever to Mooney Goes Wild.
If you find an injured animal or bird, please contact the National Parks & Wildlife Service on 1890 20 20 21, or BirdWatch Ireland, on 01 281-9878, or visit www.irishwildlifematters.ie Winter Wonderland
Rté Concert Orchestra
2:54 Rudolph The Red Nosed Reindeer
Clare Doran
2:33 Do You Want To Build A Snowman?
Nora O'Brien
0:28 Don't Step On A Snake
Don Spencer
0:44 Champagne Supernova
Oasis
7:40 Story Of My Life (Radio Edit)
One Direction
3:37 Live While We're Young
One Direction
3:34
Rocket Man
Elton John
4:52
Little Things
One Direction
3:54