Mooney, Monday June 16th 2014
***MOONEY GOES WILD NOMINATED FOR ROSE D'OR AWARD!!***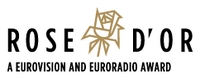 The prestigious annual Rose D'Or Awards (now in their 55th year) honour the very best of international radio, TV and online entertainment programmes, and they will take place later this year. Over 400 programmes from more than 130 broadcasters and production companies in 33 different countries were submitted for this year's Rose d'Or awards. For the first time, a new competition category, 'Radio Event Of The Year' was created. We entered European Dawn Chorus in this category, and we're absolutely delighted to let you know that we're one of the final nominees!! And another programme from the Mooney team, called A Very Merry Mooney Tunes, has been shortlisted in the Radio - Music Show category! Click here to read more about the 2016 Rose D'Or Finalists, and click here to relive - and re-listen to - all the beautiful Dawn Chorus birdsong from right across Europe.
***To visit The Mooney Show website, click here!***
Facebook: www.facebook.com/rtenature
Twitter: @naturerte
Niall O'Loughlin
The last time caricaturist Niall O'Loughlin was on the programme he brought with him a picture of Derek. And none of Brenda! So he decided to make amends and he has brought one in with him today! Niall O'Loughlin joins Shay in studio for a chat about how to draw caricatures...
Niall's caricature of Brenda Donohue!
Whilst Neil Francis was on the show in February, we received an e-mail from listener Niall O'Loughlin, which read "I am a caricaturist, have a look at the attachment I've sent you". We opened it to reveal this fantastic sketch of Neil Francis in a tutu ...
For more information about Niall's work, visit www.caricatures.ie , on Twitter or on Facebook. More of his work can be seen below...
Shane McGowan
Luke Kelly
WB Yeats
Michael D. Higgins
Hank from 'Breaking Bad'
Actor Dean Norris receives a caricature of his 'Breaking Bad' character Hank from artist Niall O'Loughlin
And Niall's pièce de résistance: our very own Derek Mooney
Wheelchair Access Legislation & Guidance
Our friend and producer Olan McGowan is a very sociable type! But recently, up in the office, he was chatting informally about a few things he was supposed to attend recently, but couldn't, due to lack of wheelchair access.
The rest of the team were a little taken aback. Like most people, we were under the impression that every venue, or restaurant, or pub, or nightclub had to provide wheelchair access in this day and age.
But not so, it seems! Far from it! So if you have a family member, or a friend, or colleague, who is a wheelchair user - or if you're a wheelchair user yourself - listen up. Because Olan has been digging into the legislation surrounding wheelchair access, and he joins Derek in studio today to tell us what he's uncovered...
Various stairclimbers as described by Olan McGowan on Mooney this afternoon
We also decided to talk to some wheelchair users to find out their experiences. So researcher Michele Browne went to Dun Laoghaire where she spoke to Colm Whooley and Joan Carty, who are respectively CEO and counsellor for Spinal Injuries Ireland. She then went to meet another wheelchair user, Graham Bolger.
Some useful websites:
Irish Wheelchair Association Information Office
http://www.iwa.ie/information 01 818-6488
Irish Wheelchair Association are preparing to launch their updated set of access guidelines, giving practical advice as to how to make your premises more accessible. You can download the guidelines here: http://www.iwa.ie/information/publications
Also available from the IWA information office is the Access Directory, a directory of companies providing equipment to make daily life easier for disabled people.
Assist Ireland
Assist Ireland is an arm of the Citizens Information Board, and they have an online resource providing information on daily living aids, mobility aids and assistive technology, along with a directory of products available in Ireland: http://www.assistireland.ie/eng/
The National Disability Authority
The National Disability Authority is the statutory body governing standards in this area. http://www.nda.ie/
The Equality Authority
For information about the Equal Status Act, the equality act and the employment equality act, you can contact the Equality Authority: http://www.equality.ie/en/
And we also received this e-mail into the office, from listener Dee:
My name is Dee Hoey and since 2005, following a brain tumor operation, I am a wheelchair user. I live in Bohernabreena, near Tallaght, Dublin 24. I like to go out and I have found, over the years, that it very difficult, when going out, to find an accessible venue.
I have started a blog, wheeloutandabout.wordpress.com of different restaurants, pubs, hotels etc. giving a brief review of what I have found. The blog has had well over 700 views and it is aimed at wheelchair users, but can be useful to people with buggies, walker users, people on crutches and if your generally less-able on your feet!
Search For A Child Star Finalists
Earlier this year, we launched our competition to find Ireland's newest child star. The competition was open to boys and girls who were aged 10 years old or under. We asked you to record a piece that was no more than three minutes long, and e-mail it in to us.
The finalists, in no particular order, are:
- Hannah Kinsella (9 years old, from Lucan, Co. Dublin) with Pushover
- Nikki Brown (8 years old, from Saggart, Co. Dublin) with Colours Of The Wind
- Anna Lily Fox (6 years old, from Ballinalee, Co. Longford) with a Johnny Cash medley
- Laoise Farrell (9 years old, from Ogonnolloe. Co. Clare) with The Call
- Alannah Bermingham (10 years old, from Kilmacud, Dublin) with Colours Of The Wind
The date for the final will be announced shortly and the winner will perform at our Christmas Mooney Tunes concert.