Mooney, Monday January 20th 2014
***MOONEY GOES WILD NOMINATED FOR ROSE D'OR AWARD!!***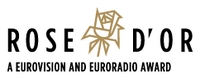 The prestigious annual Rose D'Or Awards (now in their 55th year) honour the very best of international radio, TV and online entertainment programmes, and they will take place later this year. Over 400 programmes from more than 130 broadcasters and production companies in 33 different countries were submitted for this year's Rose d'Or awards. For the first time, a new competition category, 'Radio Event Of The Year' was created. We entered European Dawn Chorus in this category, and we're absolutely delighted to let you know that we're one of the final nominees!! And another programme from the Mooney team, called A Very Merry Mooney Tunes, has been shortlisted in the Radio - Music Show category! Click here to read more about the 2016 Rose D'Or Finalists, and click here to relive - and re-listen to - all the beautiful Dawn Chorus birdsong from right across Europe.
***To visit The Mooney Show website, click here!***
Facebook: www.facebook.com/rtenature
Twitter: @naturerte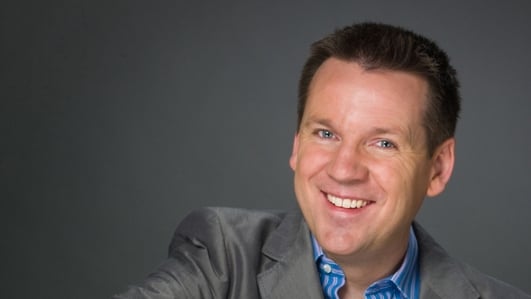 On Mooney today...
RTÉ newsreader Michael Murphy will be in studio following news that more than two and a half thousand gay people have tied the knot since the Civil Partnership Act came into effect in 2011. And Paul G. Sheridan updates us on the draw for the Eurovision Song Contest semi-finals!
Caring For Garden Birds This Winter
To find out how to care for and attract garden birds, read Jim Wilson's Guide To Garden Birds - CLICK HERE!
The Blind Boys Of Alabama Competition
Calling all Irish gospel choirs/groups!
Would you like to perform in the National Concert Hall as support act for gospel legends The Blind Boys of Alabama as well as on RTÉ Radio 1's Mooney?
Mooney and Waltons World Masters Series are offering one lucky group the once-in-a-lifetime opportunity to do just that!
The Waltons World Masters Series welcomes The Blind Boys of Alabama back to Dublin and the National Concert Hall on Wednesday, May 21st 2014. Ireland has its own great tradition of gospel music, and one very special aspect of this concert is that the support act will be an Irish gospel choir/group selected by the third nationwide Waltons World Masters Gospel Competition, in association with the Mooney and RTÉ Radio 1! The winning choir/group will perform a 40-minute set before The Blind Boys take to the stage.
Eligibility
All Irish gospel choirs/groups are welcome to enter.
The Competition
After all entries are received, a shortlist of three finalists will be chosen by a jury made up of representatives from Waltons New School of Music and RTÉ Radio 1. The finalists will be announced and their recordings broadcast on the Mooney on Thursday, April 10th. Their entries will then be sent to The Blind Boys of Alabama, who will select the overall winner.
The winning choir/group will be announced on the Mooney on Thursday, May 1st, perform on Mooney on a date to be announced, and perform in the National Concert Hall as support act for the Blind Boys of Alabama on Wednesday, May 21st.
The winning choir/group will be responsible for their own transport to/from the venue, as well as accommodation (if required). The group will receive five pairs of tickets to the concert for guests, but there will be no monetary remuneration.
Entry
Entry forms are available at www.newschool.ie/worldmasters or by clicking here. E-mail or post forms with the required information and materials (e-mail preferred!) to:
worldmasters@newschool.ie (with 'Waltons World Masters Gospel Competition' in the subject line)
or
Waltons World Masters Gospel Competition
Waltons New School of Music
69 South Great George's Street, Dublin 2
Entries must arrive by 5pm on Friday, March. Late entries will not be accepted.
Please include the following materials and information:
Good quality audio recording(s) and MPG4, MOV, AVI or WMV video files or CD and DVD of one or two pieces that best display the range and skills of your choir/group.
A list of proposed repertoire to be performed at the NCH if your choir/group is chosen to perform.
A brief description your choir/group, including history, number of members and names, musical background of members and instrumentation (if any).
A JPG photograph of the choir for the Mooney Show and Competition web pages. If possible, please include a live performance photograph as well.
Website, Facebook or other URL(s), if any.
Email and contact details of the choir/group director.
Confirmation that all performers who feature on the audio and video files are available and will be able to perform on Wednesday, 21 May in the National Concert Hall, if your choir/group is selected.
Important Dates
Entry deadline: Friday, March 21st, 5pm
Finalists announced: Thursday, April 10th
Winner announced: Thursday, 1 May
Concert: Wednesday, 21 May
Eurovision 2014 Semi-Final Draw
We are now officially on countdown mode to the 2014 Eurovision Song Contest. We already know that France, Germany, Italy, Spain, the United Kingdom and the host country Denmark will be competing in the 59th Eurovision Song Contest Final at the B&W Hallerne in Copenhagen on May 10th this year.
The big question is, of course, which 20 countries will be competing against them!
We already know that 31 countries will take part in the Semi-Finals on the 6th and 8th of May, and today, we learnt of where Ireland will be!

For this and more Eurovision news, we are joined on the line by our very own Euro Guru Paul G. Sheridan...
59th EUROVISION SONG CONTEST – COPENHAGEN 2014
On Monday, January 20th 2014, the semi-final allocations draw, in addition to the draw to determine which direct finalist will broadcast and vote in which semi-final, was conducted in Copenhagen, Denmark. The results were as follows:
1st SEMI-FINAL PARTICIPANTS
SWEDEN * (1st half)
ALBANIA (1st half)
ICELAND (1st half)
RUSSIA (1st half)
LATVIA (1st half)
AZERBAIJAN (1st half)
ARMENIA (1st half)
ESTONIA (1st half)
BELGIUM (2nd half)
HUNGARY (2nd half)
MOLDOVA (2nd half)
MONTENEGRO (2nd half)
SAN MARINO (2nd half)
PORTUGAL (2nd half)
UKRAINE (2nd half)
NETHERLANDS (2nd half)
2nd SEMI-FINAL PARTICIPANTS
NORWAY * (1st half)
ISRAEL * (1st half)
GEORGIA (1st half)
AUSTRIA (1st half)
LITHUANIA (1st half)
POLAND (1st half)
MALTA (1st half)
MACEDONIA (2nd half)
FINLAND (2nd half)
IRELAND (2nd half)
ROMANIA (2nd half)
SLOVENIA (2nd half)
BELARUS (2nd half)
GREECE (2nd half)
SWITZERLAND (2nd half)
The 'Big Five' and the Host Nation:
WHO WILL VOTE IN AND TRANSMIT WHICH SEMI-FINAL?
1st SEMI-FINAL: Tues. 6 May
FRANCE
SPAIN
DENMARK
2nd SEMI-FINAL: Thurs. 8 May
GERMANY *
ITALY
UNITED KINGDOM
Semi-Final 1: Tuesday 6 May 2014
Semi-Final 2: Thursday 8 May 2014
Grand Final: Saturday 10 May 2014
* Norway and Sweden were, at the request of the EBU to assure a fair distribution of ticket sales, drawn to appear in separate semi-finals – Sweden in Semi 1; Norway in Semi 2, while Israel had also asked to go into Semi-Final 2 because the date of Semi 1 clashes with their Day of Remembrance. Germany asked to transmit and vote in Semi 2 for scheduling reasons. These requests were granted.
Civil Partnerships
Figures released today reveal that since the Civil Partnership Act came into effect in January in 2011, more than 2,600 gay people had got legally "hitched". What's really interesting is the geographical spread of where the ceremonies took place. The story is a truly national one with couples in every single county in the country entering into civil partnerships.
Joining Derek in studio today is broadcaster and RTÉ newsreader Michael Murphy, who was one of the first to tie the knot, and Tiernan Brady, Policy director with GLEN (the Gay and Lesbian Equality Network).