Inside Culture Monday 12 December 2016
Creativity, Culture and a world of Ideas on Inside Culture presented by Fionn Davenport 10pm Mondays RTE Radio 1.
Profiles, interviews, features and discussion with emerging and established Irish and International people in the creative and cultural sectors.
This is a versatile programme that can move across disciplines from crafts to cultural agendas and will include long-form discussions and features on well known artists, cultural topics and the history of ideas. The range will give an access point for the general listener as well as a more seasoned and professional arts listenership.
This programme aims to create an intimacy with artists' work and provide textured pieces that inform and provide a listening experience with high production values.
Independently produced by Zoe Comyns – the show brings together a team of innovative radio makers who have a passion, understanding and sensibility for Arts and Culture who will create a far-reaching and fresh sounding series that complements the existing output on RTE Radio 1.
Inside Culture, Monday 12th December
This week's Inside Culture is the last show of the season, and we hope you've enjoyed our take on the creativity, culture and the world of ideas.
Tonight we chat to Johnny Cash's son about a new collection featuring previously unseen poems by his father, and we hear how Brexit is affecting arts and culture here and in the UK. We also visit the home of American comedy improve, The Second City in Chicago, and we find out about Jaki Irvine's exhibition at IMMA.
Johnny Cash: There is a new collection called 'Forever Words: The Unknown Poems' featuring 41 previously unseen poems from Johnny Cash's life. The collection is edited by Pulitzer-Prize winning poet Paul Muldoon and has a foreword by the singer's son, John Carter Cash, who joins our presenter, Fionn Davenport.
The Second City: While in Chicago recently, Zoe Comyns paid a visit to one of the most influential comedy theatres in the world, The Second City. She speaks to performers, Aasia Bullock & Peter Kim, as well as artistic director, Matt Houve. Check out secondcity.com for more information.
Brexit: Just over half of the British voting public may have cast their vote in favour of exit from the EU, but you'd be hard pushed to find support for Brexit among the UK's artistic community, most of whom greeted the historic decision with profound horror and dismay. We chat to Eliza Easton, policy and research manager of the Creative Industries Federation, about the policy implications of this sector. John Summers, chief executive of the Hallé Orchestra in Manchester, talks to us about the issue of free movement of labour following Brexit.
For A. C. Grayling, philosopher and vocal remain campaigner, the post-Brexit landscape is a bleak one. Earlier this year, he published The Age of Genius, a study of the Enlightenment which he believes offers us some valuable lessons for today.
To explore the impact of Brexit in Ireland, Fionn also travelled to the Visual Artists Ireland (VAI) headquarters in Dublin and spoke to Noel Kelly, the CEO and director of VAI, which is the representative body for professional artists. You can keep an eye on the progress that the VAI is making by visiting their website visualartists.ie
Jaki Irvine at IMMA: As a year of 1916 art commissions draws to a close, Paula Shields takes a look at the audio-visual installation If the Ground Should Open by Jaki Irvine, at the Irish Museum of Modern Art (IMMA), in Dublin. The exhibition runs at IMMA until 15 January and Jaki Irvine will present a live performance of the score by all 9 musicians at the Great Hall, IMMA tomorrow, 13 December. Check out imma.ie for details.
Music: We leave you with a tune, What are We to Do, from the musical Noël, written by Eoin Colfer and Liam Bates, which is on at the National Opera House in Wexford from 19-23 December. Check out nationaloperahouse.ie for information and tickets.
Get in touch: We're on twitter @CultureRTE or you can email us insideculture@rte.ie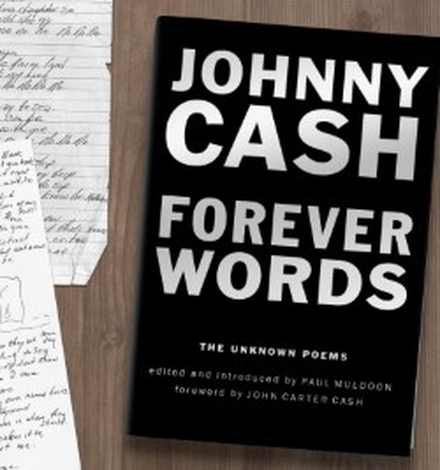 Johnny Cash - Forever Words: The Unknown Poems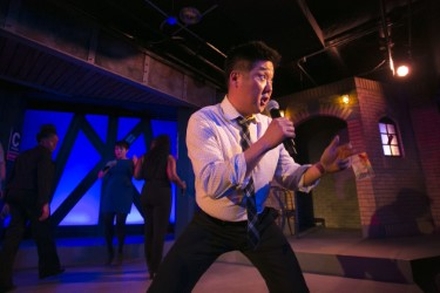 Peter Kim - performing in the Second City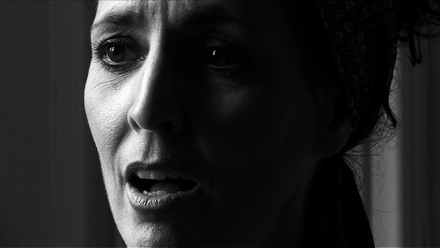 If the Ground Should Open - Jaki Irvine - IMMA