CountryWide Saturday 23 July 2016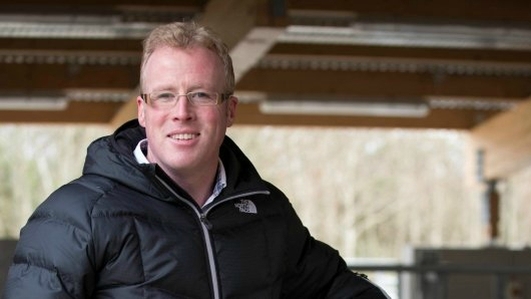 CountryWide
People, events and happenings around the country, presented by Speech Broadcaster of the Year Damien O'Reilly.
EXPLORING ORGANIC WITH SHACKLETON
Just one of the vids of Jane Shackleton - more,and pictures, at facebook.com/Countrywide.rte/
Jane Shackleton runs the Lakeview organic farm in Mullagh Cavan, and Louise Denvir went to visit her. The farm converted to organic 20 years ago.. and yes they are those Shackletons: Arctic explorer, Ernest is a cousin of her father, Jonathan,
Web: lakevieworganic.com/
Twitter :@shacklej
E Mail: janeshack@gmail.com
Lakeview,
Mullagh
Co. Cavan Tel: +353 86 8633922
NO BUSINESS LIKE AG SHOW BUSINESS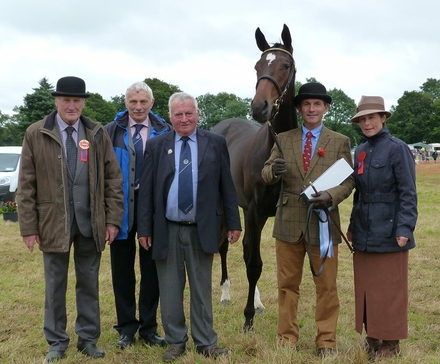 Proud winners and judges at the Orchard Equestrian All Ireland Yearling Filly Championship in Bridgetown
With over 130 various agricultural/horse events, county shows and local shows, and a history going back hundreds of years in some cases, you might think Irish shows are in good health. Well, not quite. Michael Hughes is Irish Shows Association National Sectretary and he deals with every show in the country. Michael Flanagan is a well known pedigree Angus breeder in Moydrum and is deeply involved in the Athlone show which took a hard financial battering this year.
Irish Shows Association irishshows.org/
Pine Grove, Mountbellew, Co. Galway.
Tel: +353 90 9623945 /086 608 2405
Fax: +353 90 9623946
E-Mail: michaelhughesisa@eircom.net
Michael Flanagan Tel 0906472138
Email moydrumcastle@eircom.net
Moydrum Castle Web: moydrumcastle.ie/
Athlone Show Web: athloneshow.ie/
AN OFFALY CúLCOW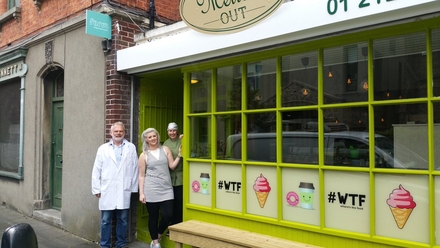 Cúlcow and Mellow Fig - Could be a bunch of hippies.
Cúlcow Artisan Ice Cream is made on his suckler farm in Bannagher, Offaly, by James Kirwan. Hold on, suckler cattle don't produce milk! True, but James takes the milk from other local farms and makes the ice cream on farm. Damien met James delivering ice cream to the new Mellow Out shop in Blackrock Dublin and on the farm in Offaly. Mellow Out is a new outlet close to, and part of, The Mellow Fig.
Web : culcow.com/
Tweet @culcowicecream
Mellow Out Facebook : Mellow-Out-Blackrock/989661091153669
Web : themellowfig.ie/
FJORD MUSSEL OR KILLARY CRUSTACEAN?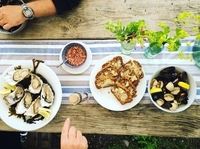 Ireland exports 560 million euro in seafood every year. Mussels are a major part and they are farmed in coastal waters around the country. Quality and safety is controlled by the SFPA -Sea Fisheries Protection Authority. Suzanne Campbell went to Killary Fjord in Mayo, to meet mussel farmer Simon Kennedy, and see an inspection by Brian Nolan, National Shellfish Monitoring Office - backing up the weekly samples by local officer Siobhan Curran.
SFPA Web: sfpa.ie/
Suzanne Campbell Tweet: @campbellsuz
Click HERE to get short video of Suzanne showing off her mussels.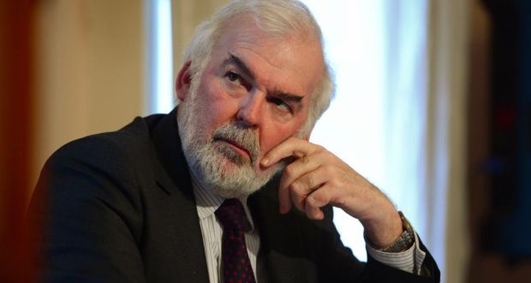 CLIMATE SMART OR HEAD IN SAND?
Tom Arnold from the Irish Institute for European Affairs is in studio to discuss the Climate Smart Agriculture report they have jointly published with the RDS, and the latest EU Commission Greenhouse Gas targets. These targets oblige Ireland to cut agriculture emissions by 30% by 2030.
https://static.rasset.ie/documents/radio1/csa-report-recommendations-sheet.pdf