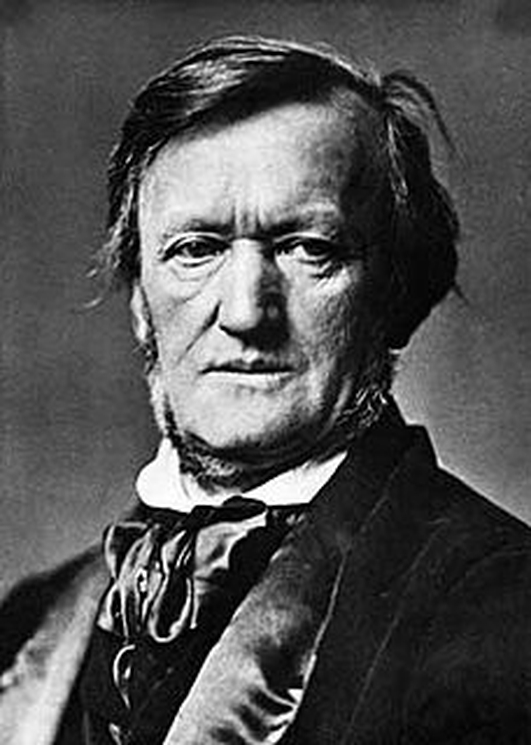 The Lyric Feature - Wagner's Music in Ireland
Wagner's Music in Ireland is a two-part documentary exploring the relationship of Irish audiences, authors, critics and composers with the music of Wagner over the past 150 years.
In this, the bi-centenary year of Richard Wagner's birth, Michael Murphy, lecturer in the Department of Music, Mary Immaculate College, University of Limerick, investigates the peformance history of Wagner's music in Ireland from the 1860s to today. Featuring contributions from musicologists and musicians, the programmes explore Wagner's art and how it influenced Irish composers and authors such Stanford and Harty, Joyce and Synge.
The first programme investigates how Wagner's music became increasingly popular with Irish audiences from the 1860s up to the early 1900s.
The contributors are: Christopher Morris, Ita Beausang, Jeremy Dibble, Aine Sheil, Axel Klein and Jennifer O'Connor-Madsen. The reader is Lorcan Cranitch.
The programme was produced by Claire Cunningham. This is a Rockfinch production (www.rockfinch.ie) for RTÉ lyric FM. Sound supervision by Tinpot Productions.
This programme was made with the support of the Broadcasting Authority of Ireland.
MUSIC
The programme includes extracts from:
Prelude to Act 1 of Tristan und Isolde, National Symphony Orchestra of Ireland, cond. Fergus Sheil
Prelude to Die WalkureVienna Philharmonic Orchestra, cond. Bruno Walter
Tannhauser Overture, Jorge Bolet (Wagner, arr. Liszt)
Tannhauser, Act III, Sc 1, Pilgrim's March, Chorus of the Royal Opera House, Covent Garden, Cheryl Studer, Andreas Schmidt, Philharmonia Orchestra, cond. Giuseppe Sinopoli
Lohengrin, Act III. 'In fernem Land', Vienna Philharmonic Orchestra, Jess Thomas, cond. Rudolf Kempe
The Flying Dutchman, 'Senta my child', John Tomlinson, London Philharmonia Orchestra, cond. David Parry
Prelude to Die Meistersinger, National Youth Orchestra of Ireland, cond. Alexander Anissimov
Prelude to Act III of Lohengrin, National Youth Orchestra of Ireland, cond. Alexander Anissimov
Parsifal Act III, final scene, 'Höchsten Heiles Wunder', Berliner Philharmoniker, Chor der Deutschen Staatsoper Berlin, cond. Barenboim
The Lyric Feature is RTÉ lyric fm's weekly documentary and music feature programme. Programmes are produced in house by RTÉ lyric fm staff or in collaboration with independent production companies. Subject matter varies from week to week but most of the programmes aim to provide insight into music and music making.
The Lyric Feature is currently accepting proposals from independent producers and production companies for the BAI's Sound and Vision III Round 24. See here for details
---
MUSIC PLAYED ON THE SHOW
FRIDAY 29th JANUARY - THE SOUNDS OF GRIEF
Title: THE IRIS GARDEN
Composer: GLEN AUSTIN
Performer: CONTEMPO QUARTET
Album: THE MOUNTAIN ASH IN CONNEMARA
Record Label: JOAN MCBREEN
Record Number: JMCB 1402
Title: CAOINEADH
Composer: TRAD
Performer: SARAH GREALISH
Title: LAMENT FROM BANGLADESH
Composer: TRAD
Performer: LATIFA
Title: FUNERARY SUNG-WEEPING BY HANE
Composer: TRAD
Performer: HANE
Album: BOSAVI: RAINFOREST MUSIC FROM PAPUA NEW GUINEA
Record Label: SMITHSONIAN FOLKWAYS RECORDINGS
Record Number: SFW40487
Title: LAMENT FOR DEAD MOTHER/BOCET
Composer: TRAD
Performer: UNKNOWN
Album: FOLK MUSIC OF RUMANIA
Record Label: FOLKWAYS RECORDS
Record Number: FW04419
Title: KEEN FOR A DEAD CHILD
Composer: TRAD
Performer: KITTY GALLAGHER/CITINI GHALLCHOIR
Album: WORD LIBRARY OF FOLK AND PRIMITIVE MUSIC: IRELAND
Record Label: ROUNDER RECORDS
Record Number: CD 1742
Title: KEEN FOR ART O'LEARY 1
Composer: TRAD/EIBHLIN DUBH NI CHONAILL
Performer: BREANDAN O MADAGAIN
Album: CAOINTE AGUS SEANCHEOLTA EILE KEENING AND OTHER OLD IRISH MUSICS
Record Label: MOC MUSIC
Record Number: LC 04986
Title: CAOINEADH NA MARBH/CAOINE FOR THE DEAD
Composer: TRAD
Performer: ARAN FEMALE SINGER/BRIDGET MULLIN
Album: SONGS OF ARAN
Record Label: FOLKWAYS RECORDS
Record Number: FW04002
Title: GOL NA DTRI MUIRE/THE WEEPING OF THE THREE MARYS
Composer: TRAD/ARR NOIRIN NI RIAIN
Performer: NOIRIN NI RIAIN/MONKS OF GLENSTAL ABBEY
Album: CAOINEADH NA MAIGHDINE
Record Label: GAEL-LINN
Record Number: CEFCD 084
Title: I AM STRETCHED ON YOUR GRAVE
Composer: TRAD/KING/ARR. O'CONNOR
Performer: SINEAD O'CONNOR
Album: I DO NOT WANT WHAT I HAVEN'T GOT
Record Label: CHRYSALIS RECORDS
Record Number: CCD1759
Title: DIRGE ON THE MOTHER'S GRAVE/KUOLINITKU AIDIN HAUDALLA
Composer: ANNA ANDREJEVNA SUTJAJEVA IN HAUDALLA
Performer: ANNA ANDREJEVNA SUTJAJEVA IN HAUDALLA
Album: ITKUJA KARJALASTA, INKERISTA, SUOMESTA: LAMENTS FROM KARELIA, INGRIA, FINLAND
Record Label: SKS
Record Number: 6420614440018
Title: LAMENT IN FINNISH
Composer: JIM WILCE
Performer: JIM WILCE
Album: N/A
Title: GRAIH MO CHREE
Composer: TRAD
Performer: CAIT BRANIGAN
Title: GRIEF
Composer: EITHNE NI UALLACHAIN/DONAL O'CONNOR
Performer: EITHNE NI UALLACHAIN/DONAL O'CONNOR/GILLES LE BIGOT
Album: BILINGUA
Record Label: GAEL-LINN
Record Number: CEFCD206