As a new production of 'Sive' by John B. Keane opens tonight at the Abbey Theatre in Dublin, RTÉ Archives looks back to the Abbey's first production of the play in 1985, 26 years after it was written.
'Sive' was first performed by the Listowel Drama Group in 1959 and quickly became a staple of the amateur drama circuit. But despite the popularity of the play, which tells the story of 18-year-old Sive and her aunt and uncle's attempt to marry her against her will to a rich old farmer, 'Sive' was not professionally produced on the Abbey stage until 1985.
RTÉ's David Davin-Power spoke to John B. Keane on the opening night in the Abbey on 13 June 1985. In this interview for 'Morning Ireland' the following day, Keane says that the Abbey's production brought a tear to his eye. "They got the harsness, the bitterness, the poverty of the period". He credits the theatre's former artistic director, Joe Dowling with bringing 'Sive' to the Abbey. Keane says that it was Dowling who decided that Irish plays should be performed at the Abbey and that "at long last, a few elderly and semi-elderly Irish playwrights are getting cothrom na Féinne".
The image above shows John B. Keane in Listowel, Co. Kerry. It was taken by Eve Holmes in 1977. © RTÉ Archives 2065/098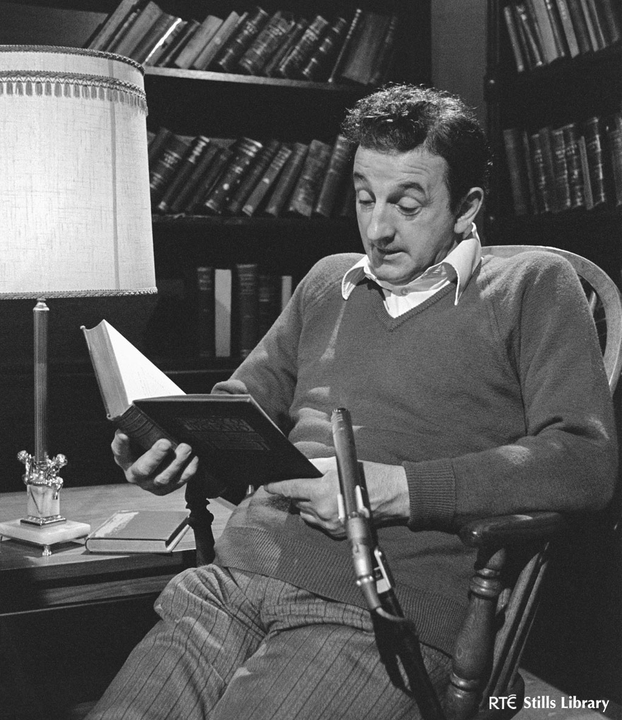 John B. Keane on RTÉ Television's 'Last House' in June 1975. The photographer was Tom Holton. © RTÉ Archives 2366/038