Adam Faith on Cover of RTV Guide 1963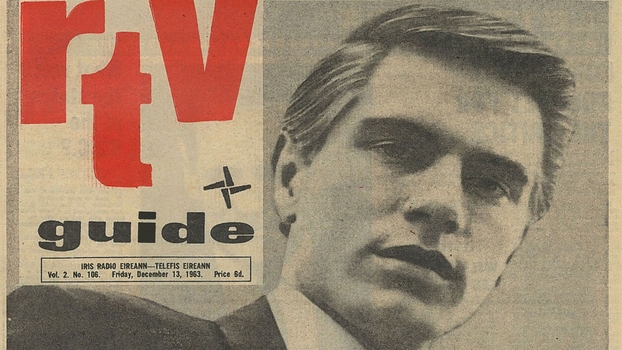 On 13 December 1963 the RTV Guide (now the RTÉ Guide) featured Adam Faith on the cover. The cover was to promote a 'The Adam Faith Show' of the following week.
Adam Faith was a British singer and actor, and a sixties pop sensation. 'The Adam Faith Show' was a 40 minute pop show featuring Brendan Bowyer, Susan Singer, Dickie Rock, and The Roulettes.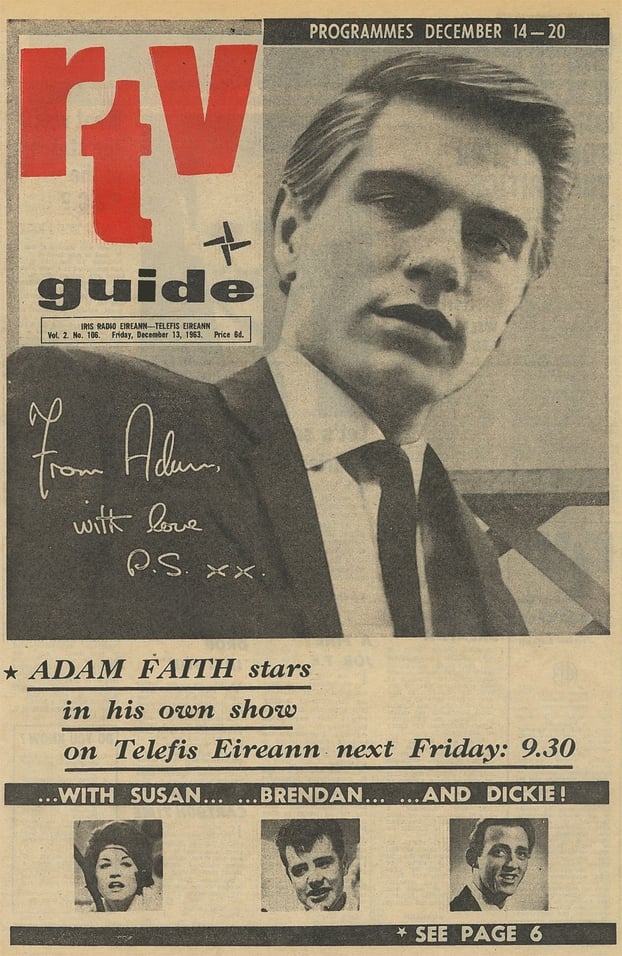 Adam Faith on cover of RTV Guide.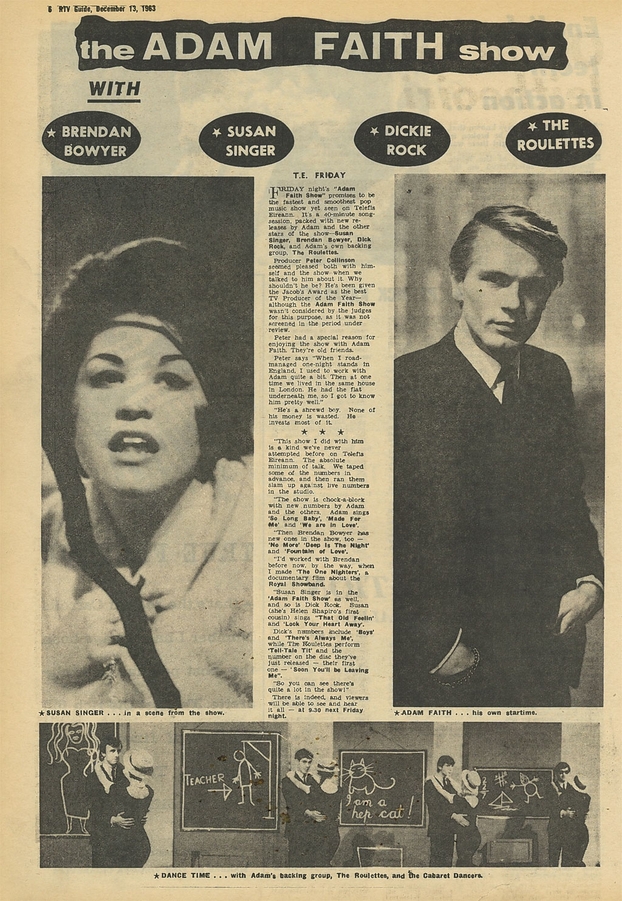 The Adam Faith Show.