Plans are now afoot to transform Dublin's Victorian Fruit and Vegetable market in the north inner city to a continental-style food market where wholesalers will sell their produce alongside market stalls and cafés. The Dublin Fruit and Vegetable Market was established in 1892. Dublin City Council plans to refurbish the market hall between Capel Street and the Four Courts, with the hope of having the first retail units open in summer 2015.
In 1962 Pat Jennings reported for the programme 'On the Land' from the Dublin Fruit and Vegetable Market.
The programme highlights the inefficiencies of the market at the time, specifically in relation to the lack of grading of products which results in poor confidence in the products. A further set back is the lengthy time it takes for the farmer or supplier to get their products to the market.
We also meet Donabate farmer Joe McDermot as he sets out to sell his produce at the market.
With the common market was just around the corner, the full programme from 'On the Land' compares the vegetable markets of Ireland with those of Holland.
This episode of 'On the Land' was broadcast on 12 November, 1962.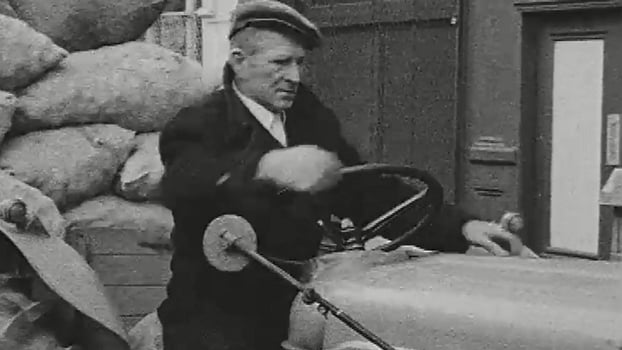 Farmer Joe McDermott (1962)
'On the Land' was a weekly programme for farmers broadcast from 1962 to 1971. Jack White, Head of Public Affairs, Telefis Eireann, wrote, "Good cover of farming is a basic duty for a television network that serves an agricultural country. Teilifís Éireann is anxious to do its bit to make for a better life on the land."
(RTV Guide, 9 February 1966. Vol.1, No.11, p.6)