Fri 24/Sat 25
00.00 Corsten's Countdown #382
www.ferrycorsten.com
01. Landis & Crespo - Thing Called Love [CR2]
02. Tommy Trash & Wax Motif - HEX [Protocol Recordings]
03. Black Morphs & Elexem - You & I [Flashover Electro House]
04. Alex Blest pres Soundbreeze - Mechanical (Funabashi Remix) [Tool]
05. Triston & Dave-PL - Rampage [In My Opinion]
06. Genix - Lux (Original Mix) [Vandit]
07. Mekka – Diamondback (Origina Mix) [Perfecto] [Listener's Choice]
CORSTEN'S COUNTDOWN TOP 3
08. Cirez D - Ruby [Mouseville] [#3]
09. Dimension - Centinela [Monster Tunes] [#2]
10. Ferry Corsten - Pogo [Flashover Recordings] [#1]
01.00 CLR
www.clr.net
Feat: Monoloc
This time CLR have Monoloc back on the the Show. THis week saw the beatport release of the 'Things EP' (CLR083), which features three new mixes of the popular album track by the Berlin based CLR artist. Rødhåd and Roman Lindau, two of Monoloc´s favorite producers and DJs have contributed excellent versions of the original and Monoloc himself has crafted a truly outstanding edit for this purpose. It can be heard at the very end of the present, exclusive podcast set. CLR083 is one of those releases that characterises the increasingly open-minded direction CLR has taken over the last years and is equally interesting to DJs from all kinds of stylistic branches of the scene. It will soon be available on vinyl and on all digital platforms and will surely grace countless record bags and playlists all over the world.
Do the Monoloc Website: www.monoloc.net

1. King Midas - Meltdown (Kode9 and The Spaceape Rework)
2. Efdemin - Subatomic
3. Anthea feat L.K - Booty Call
4. Sterac - In Circles
5. AN:TI - Mission North (Shyam Remix)
6. Andre Kronert- Roll the Dice
7. Markus Suckut - Turn On
8. ESHU - Cesium
9. Radio Slave - Repeat my Self (Rodhäd remix)
10. Luigi Tozzi - Kracken
11. Feyser - Audio Feeling
12. unknown - Trip
13. Monoloc - Things (Monoloc edit)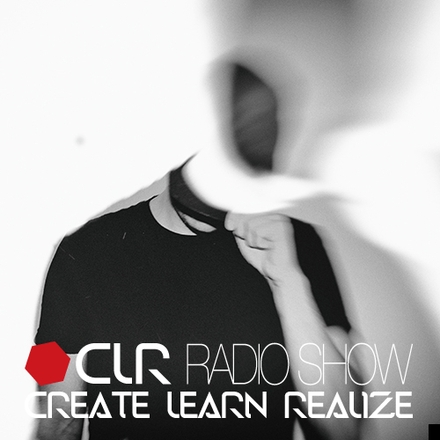 02.00 Subsystem Presents.. #009 www.soundcloud.com/subsystemrecords
Featuring: Ajnasoul
Richard Rock, (Ajnasoul) has been making music, running partys and rocking dance floors for over 20 years, Resident at legendary Irish clubs such as, The Kitchen, Temple Of Sound, Sides Dc, Asylum, Pod, Olympic, The System, Tripod, Sir Henry's, and Sex Kitchen to name but a few. His 5 year residency at a night called "Genius" in U2's The Kitchen nightclub alongside Lectrosoul crew and the cream of Irsh and international acts for over 5 years at the turn of the Millenium, was regarded as one of the best nights the Country has seen and it earned numerous awards, including Best Club Night in Ireland. Techno Was the sound! Festival credits include Electric Picnic (with Arcadia Spectacular ), Sibin, Life Festival, Body & Soul, Oxegen, Witness, Homelands, EuroCultured, Creamfields, Samhain festival and Kings of Concrete. Ajnasoul (Richie's Psy Project) is a part of Subsystem records delivering cutting edge music, design and events in 2014 with lots of Label Party's and releases in the works Including "Haloweird" with the mighty "Bom Shanka" Label from the UK taking place in Sweeneys Bar Dublin on October 31st. 2015 is looking bright with a trip to Goa, India Planned with Subsystem to bring their sound to the source of the Psy trance scene... stay tuned!
Spam Ajnasoul: lectrosoul @ gmail.com
Face Ajnasoul's Book: https://www.facebook.com/LectrosoulSoundSystem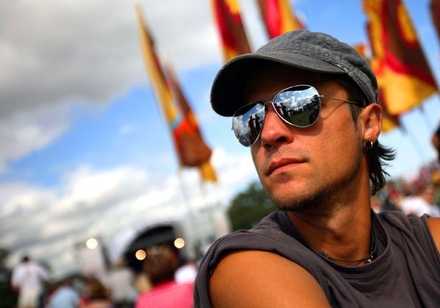 03.00 Sirkus Sirkuz
https://www.facebook.com/Sirkussirkuz
Loden in NY - The Magic Room (Josh Mami 6AM Mix) [Fine Human Records]
Sovnger - Catharsis (Sirkus Sirkuz Mix) [Police Records]
The Freaksters - Freak Block [Trashz]
Shadow Dancer - Black Fox [GND]
Dasco - What I Need (Sauna Riot! Mix) [Phonetic]
Don Rimini - Dance To Chicago (Chambray Mix) [Booty Call Records]
DJedjotronic feat Miss Kitten - Pleasure Pain [BNR]
Hackman - Carry On [20/20 Vision]
Black Merlin - Orbit [SORN]
Hannah Wants & Chris Lorenzo - Rhymes [White]
Madeon - Imperium [CDR]
Breach feat. Kelis - The Key (2 Bad Mice Mix) [Atlantic]
Rodion - Medusa [CDR]
Electric Violence - Parasitism (Tillaux Mix) [Maehtrasher]
Doc Trashz - Powerful [Teenage Riot Records]
Sirkus Sirkuz - The Try Outs [Vox Nox]
Mason - Salamander [Animal Language]
04.00 Psycatron
www.psycatron.com
David Holmes - Johnny Favourite - Exploding Plastic Ambience Mix
Laurie Anderson - Language Of The Future
Jean Michel Jarre - Zoolookologie
Art Of Noise - Beatbox - Razormaid Mix
Pet Shop Boys - Love Comes Quickly - Shep Pettibone Dub
Broad Bean Band - Oki Doki - Fish Go Deep Mix
Depeche Mode - Enjoy The Bassline
Skinnerbox - Octopus Bigband
Yazoo - Situation - US 12" Mix
Frankie Goes to Hollywoood - Relax (Sex Mix)
Joe Goddard - Apple Bobbing - Four Tet Mix
Luke Vibert - I Love Acid
Comtron - No Sabbatical
LCD Soundsystem - Someone Great
Sat 25/Sun 26
22.00 Springsession
www.mrspring.net
00.00 Whitenoise #360
www.daveclarke.com
Grindr - Perc
Blizzard - Marco Bailey
Never the Same - Samuli Kemppi
New Beginning - Héctor Oaks
The Level - Organ Grinda
Non Stop - Don Rimini
Travel - DJ Skull
400km - Xhei
Power Spectrum - AnD
They Were Here - Octave
Konskript - Angel Alanis, Diarmaid O Meara
Goodbye (Diego & Krenzlin Remix) - Ryogo Yamamori
Download this show now from RTÉ - http://www.rte.ie/radio1/podcast/podcast_whitenoise.xml
Subscribe FREE with iTunes - https://itunes.apple.com/ie/podcast/rte-dave-clarkes-white-noise/id505578675
01.00 Go Deep!
www.fishgodeep.com
Fill Your device with Go Deep! Goodness: http://www.godeep.libsyn.com/
03.00 Audio Sunshine #30
www.facebook.com/audiosunshine
Rhythm Method - Withdrawal
Dawn Pemberton - For You
Ras G - Rendered??
Objekt - Dogma
Childish Gambino - The Palisades
Jimmy Chambers - You Can't Fight It (Riccio Rerub)
Kate Tempest - The Truth
Mono/Poly - With Grace
Flying Lotus Feat: Kendrick Lemar - Never Catch Me
Dele Sosimi - Sanctuary
Tony Allen - African Man
Bonobo - Flashlight
Corrado Bucci - Open Your Eyes
Nu Era - Cosmelians
SBTRKT - Everybody Knows
Dorian Concept - Ann River, Mn
The Jacksons Vs. Daniel Crawford - Dancing Machine
Twit Toms er: www.twitter.com/audiosunshine
04.00 DJ Pressure
(times are subject to randomness due to clocks going back for wintertime..)