Fri 27/Sat 28
02.00 Subsystem Presents #014
www.subsystemrecords.com
Feat. Alien Angel
Gabriel Marques known in the psytrance scene as Alien Angel, is originally from Portugal, which is where his love and passion for music began. In 1999 he started attending parties in Portugal and there, felt an instant connection with what psytrance music brings to people; the journeys, the feelings and the life changing effect the sounds can have. After moving to Ireland at the age of 21, he started mixing and experimenting, quickly finding his own style and gaining instant respect at parties. His sets are full of melody and happiness, always delivering a perfectly matched mix and a great vibe on the dancefloors. Alien Angel has been playing for many parties organized by Cosmic Fusion, Neutronyx and many different events all around Ireland. His mission became to bring the psytrance scene to a higher level upon the Irish Isle, and in 2009 Gabriel founded Earth Star; an organization based in the west & south of Ireland. Earth Star has been promoting and organizing events on a regular monthly basis with international and national artists, and Alien Angel is the resident DJ for these events.
Get more at http://www.earthstargatherings.com
And then some at http://www.earthstargatherings.com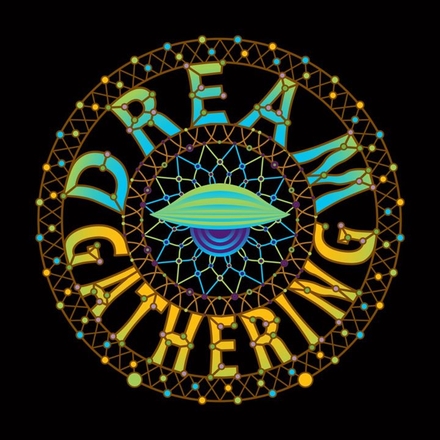 03.00 Sirkus Sirkuz Presents..
https://soundcloud.com/sirkus-sirkuz
LouLou Players & Daniel Fernades - Hot [Bunny Tiger!]
DJedjotronic - Stables [BNR]
DJ Pierre & My Digital Enemy - The Underground [Afro Acid]
Houseneister - Be With Me [BNR TRAX]
DJ Fresh & Adam-F - Believer [Ministry Of Sound]
Jaded - Revolution [Black Butter Records]
Zombie Nation - A Night At The Zoo [UKW]
Replicants - Headshot [WHITE]
Jimi Jules - Comic Fly [Rebirth Records]
Billy Kenny - Work [Four40 Records]
Simion - Why Dont You Say [Hedonism]
*** SERIOUS SOUND *** Leftfield - Universal Everything [BMG]
Sirkus Sirkuz - Without Fear [FREE DOWNLOAD]
NVOY - You Are [Black Butter Records]
Nitemode - Jam Roll [FREE DOWNLOAD]
Pilo - Projectile [BNR]
04.00 DJ Pressure
https://www.facebook.com/robert.mateer.52
Sat 28/Sun 29
21.55 Springsession
www.mrspring.net
00.00 Whitenoise #482
www.daveclarke.com
Target Practice - Lado
Ozymandias - Trust the Machine
Chest (Original) - Oliver Rosemann
Spandau90 - S-File
Spooky (Drumcell Remix) - Ryogo Yamamori
The Possibility Of An Encounter - Tadeo
Paralysis - RRKS
Shift (Oscar Mulero Remix) - Subjected
BBB - Museum
Further Pleasure - C-System
In - Brett Relish
Barcodez (Submerge's Hubbard HS Rmx) - DJ Deeon
Faded Out - Gary Gritness

Download this show now from RTÉ - http://www.rte.ie/radio1/podcast/podcast_whitenoise.xml
Subscribe FREE with iTunes - https://itunes.apple.com/ie/podcast/rte-dave-clarkes-white-noise/id505578675
*** CLOCKS GO FORWARD 1 HOUR FOR SUMMERTIME ***
02.00 Go Deep!
www.fishgodeep.com
Get FGD Podcasts here: http://godeep.libsyn.com/category/podcast
04.00 Audio Sunshine Tape #35
www.facebook.com/audiosunshine
Sonzeira - The Mystery Of Man (4Hero Remix)
Beat Spacek - Compact n Sleep
Decyfer - Pattern Recognition
Wun Two - #5
Earl Sweatshirt - AM // Radio
Action Bronson - Actin' Crazy
Domu - Message To Omar
The Hinge Project Feat Mandel Turner - Brand New Day
Kendrick Lamar - King Kunta
New Sector Movements - Trying Times
Leon Vynehall - Be Brave, Clench Fists
SG Lewis - Warm
Legowelt - Evaporate With Me 2 Infinity
Mirror People - Kaleidoscope (Psychemagik Remix)
Cro-Magnon - Acid Typhoon

Follow Jeremy Clarkson on Twitter (not really) www.twitter.com/audiosunshine
Sun 29/Mon 30
01.00 Corsten's Countdown #404
www.corstenscountdown.com
01. Danny Da Costa & SpraynPray - Check It Out [Flashover House]
02. EDX - Want You [HK Records]
03. Victoria Shersick - Voices [Amped Artists]
04. Alex O'Rion - Little Dragon [Nueva Recordings]
05. Codeko - Trace [Enhanced Recordings]
06. Arman Bahrami - Hypnotized [Infrasonic Recordings]
07. KhoMha - El Malo [Coldharbour Recordings]
08. Rafaël Frost - Cubic [Frost Recordings]
09. Richard Durand - Papillon [Black Hole Recordings] [Listener's Choice]
CORSTEN'S COUNTDOWN TOP 3
10. Airbase - Oil [Flashover Trance] [#3]
11. Markus Schulz - Golden Gate (San Francisco) [Coldharbour Recordings] [#2]
12. Dimension - Origami [Flashover Recordings] [#1]
02.00 Mainstage #249
www.wandwmusic.com
01. Jack Ü X Justin Bieber - Where Are Ü Now (Halogen Remix)
02. Lucky Charmes - Skank
03. Armin van Buuren feat. Sharon den Adel - In And Out Of Love (Lost Frequencies Remix)
04. Blasterjaxx & Justin Prime - Push Play
05. Andrew Rayel - Dark Warrior (Dannic Remix)
06. Fafaq - Flashback
07. Holl & Rush - Shogun
08. Kill The Buzz & Manse - Metric
09. Luciana & Glo Vibes - One By One (Ashley Wallbridge Remix)
10. Quintino featuring Una - Escape (Into The Sunset)
11. Leroy Styles VS Sunnery James & Ryan Marciano - Karusell
12. Cosmic Gate - Going Home (Gareth Emery Remix)
13. Alice Deejay - Better Off Alone (Zaxx Remix)
14. Smash of the Week: Julian Calor - Cell
15. Ed Sheeran & Rudimental - Bloodstream (Arty Remix)
16. W&W - Rave After Rave
17. Mainstage ID: ID - Legend
18. Rafael Frost - Cubic
19. Andrew Rayel - Impulse (Omnia Remix)
Get the podcast now: http://podcast.wandwmusic.nl/get.php?web=wandw_mainstage_podcast-2015-03-22-60268.m4a