Fri 12/Sat 13
02.00 L.A.W.
www.soundcloud.com/weareLAWdjs
1. Miss Sunshine - Downfall (Random Island)
2. Fran Hartnett - Dirtbird (Ostcode Exile)
3. Rommek - Moth Hole (Blueprint Records)
4. R.N.T.S - Searching (B55 Records)
5. Surgeon - Inside (Blueprint Records)
6. Tricksters - No Way Out (Terminus Audio)
7. Sheef Lentzki & T-Dok - X-Ray (Dolma Records)
8. JoyB - IME003 (Main Concept Music)
9. Fartetch - Mona Moor / Bruno Ledesma Remix (Hauptbahnhof Musik)
10. PUSHMANN - 8X (Clutch Trax)
11. Technoyzer -Amnesia (Etticheta Nera)
12. Fabrice Torricella - Coven / Ethan Fawkes Remix (Qubiq Records)
13. Alavux - Plant 0.3 (Advanced)
14. DJ Saint Pierre - Dark River II (Impact Mechanics)
15. Martyn Hare - The Brutality of Self (Kobayashi Records)
16. Mark Morris - Uncle Waldorf (Green Fetish Records)
Follow L.A.W. on Twitter www.twitter.com/weareLAWdjs
03.00 Radio Division
www.ceoltronic.ie

This month, Will Kinsella presents an exclusive recording of Hybrasil Live. This was recorded on the Space Ibiza Tour,NYE 2015 with Marc Houle, Ryan Crosson and Hito. It features a selection of day-zero tracks which have been receiving support from Richie Hawtin, Radio Slave & Alan Fitzpatrick amongst others.

Track List:

Hybrasil - The Man from Sirius B
Hybrasil - Hadawudja
Hybrasil - Saja
Hybrasil - It's Yours
Hybrasil - Rubot II
Hybrasil - Calculon
Hybrasil - Malfunctioning Eddie
Hybrasil - Donbot
Hybrasil - AMS Neve
Hybrasil - Bishop
Hybrasil - Robot House
Hybrasil - Sentinel
Hybrasil - Anu
For more on Hybrasil, see www.facebook.com/hybrasilofficial
04.00 AM/FM #045
www.clr.net

Chris reports on this AM/FM show, a recording of the first hour He played on New Year´s Eve in Rome, at Spazio 900 for the Cosmo Festival: What an incredible pleasure and honour it was for me to end the year 2015 and begin the year 2016 in beautiful Rome. My set started about 22:30 right after Ben Klock and I played till 1am, so right through midnight. The energy in Italy is always on maximum level, but this NYE added an even more special vibe. I wasn't really sure what to do at midnight, somehow I didn't really think about it before (shame on my lazy ass). So when midnight came closer I chose to throw in the amazing remix by Tale Of Us for Radio Slave´s "Don't stop, no sleep", knowing it has that nice break and if I timed it right, it would be happening right at 0:00. But somehow I thought it needs to be a bit more special, so I thought of a countdown, but didn't have one, then I thought of numbers… and "Numbers" by Kraftwerk came to mind, so I quickly tried to mix that in, which didn't really work in the beginning as you might notice on the recording. But I managed to fix it, so this was how that "mix" came together. Someone also gave me a mobile phone with a countdown on it,in case you wanna watch it on video, Fra909 filmed that bit: https://www.facebook.com/Fra909Tv/videos/931765546861081/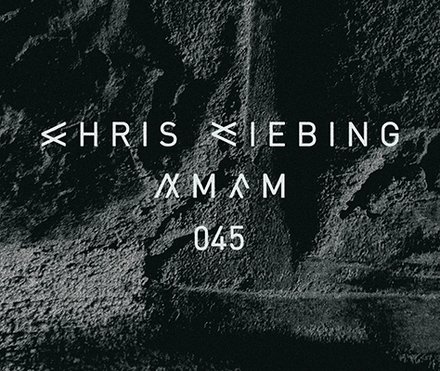 Sat 13/Sun 14


21.55 Springsession
www.mrspring.net

This week's Mix playlist (hour 2 on 2fm, from 10:55pm):

*CHRIS MASSEY - You Are Devine [feat Emperor Machine] (Sprechen SM 002)
*UMEK - 2nd To None (1605 Music Therapy 405681 3007497)
*GIANGI CAPPAI - The Peach (Motibus MTB 008B)
*Seconds - To The Bass [vocal mix] (Bonzai Progressive MWCD 2016490)
*Raul Mezcolanza - How To Make [Filterheadz remix] (Doppelganger DOPPELGAENGERCOMP 422)
*Roman Zawodny - 13 Warnings (Bass Agenda Recordings BA 040)
*The White Riots - San Francisco (Stars & Knights 060)
*VAIMLER - Zephyr [Supremeja remix] (Supremeja 361459 7123577)
*Snap & Skynet - The Power [Skynet 30E remix] (True Skool Music TSMXXTBV 2)
*Wink - Evil Acid (Ovum US OVM 90252)
*CLAUDIO COCCIA - Stay (NuLabel NU 155)
*Adryiano - GDWTMFB (Soul Notes SNCOMP 1)
*Fernando Campo - Feel The Bass (Stereo Productions Spain SP 165)
*DOSEM - Optimism (Suara SUARA 207)
*PETAR DUNDOV - Dancing Sun (Music Man MM 175D)
*PBM - Cocktails (Baroque BARQDA 179)

Watch the mix become a mix:
00.00 Whitenoise #528
www.daveclarke.com

Dirty things - Museum
Crown Shakra - Hybrasil
Silly Club Song No.6 - Spencer Parker
Sing That Song - Ford Foster
WTWA (Instrumental) - Kaptain Cadillac
Atmosphere (Demia E.Clash Remix) - Krpyton81
Immersion - Dr. Schmidt
Never Been To Bristol - MMT-8
Liver Noise (Andrew Red Hand Remix) - T Linder
Dial-Chaos Diffluens (Workerpoor Remix) - Workerpoor
Made in 561 - Ohverclock
Ueberall Zerfall - Kitbuilders
Download this show now from RTÉ - http://www.rte.ie/radio1/podcast/podcast_whitenoise.xml
Subscribe FREE with iTunes - https://itunes.apple.com/ie/podcast/rte-dave-clarkes-white-noise/id505578675
01.00 Sunil Sharpe
www.sunilsharpe.com

This time Sunil plays some of his Resident Advisor mix that dropped this week, for a
tracklisting visit http://www.residentadvisor.net/podcast-episode.aspx?id=506
02.00 AM/FM #046
www.clr.net

Part 2 of Chris' set at Spazio 900 (see above for details..)

03.00 AM/FM #047
www.clr.net

Chris Reports on AM/FM #047 & #048: This is the recording of the set that I played at Blue Parrot in Playa del Carmen, Mexico at the BPM Festival. It was a special night, because I had the honour to open up for Danny Tenaglia. I tried to build up my set, while having the people dancing, but not yet on maximum level, something that I have learned in the early days back in Frankfurt when I was resident at the Omen in the nineties, and which is something that I still love to do.Danny followed with an amazing set later on, including some extreme goose bump moments when he paid tribute to the late David Bowie by mixing in "Let's Dance" (in his opening) and "Space Oddity" later. He just masters the craft of editing tracks and has a unique selection of music. He proved to me again the point that you should not trust a DJ younger than 45, which you can read more about here: http://pitchfork.com/features/articles/9698-classics-never-die-what-it-means-for-djs-to-grow-old/ I really believe some DJs are like a good red wine…… Anyways, I hope you also enjoy the second hour of this a little
bit different approach to a set. Oh, and btw., you can actually watch the whole night also on http://BE-AT.TV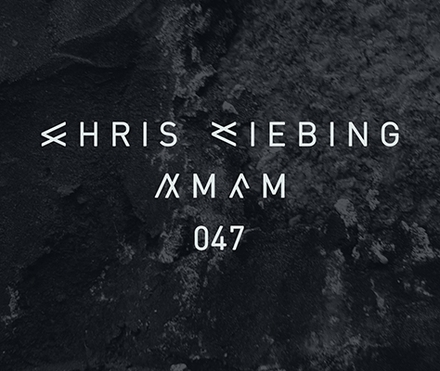 04.00 AM/FM #048
www.clr.net

Part 2 of Chris' set at Blue Parrot, Mexico.
Sun 14/Mon 15
00.00 Corsten's Countdown #450
www.ferrycorsten.com

01. Chris Schambacher - Waveless [Nueva]
02. Markus Schulz presents Dakota - Cathedral [Montreal] (Mr. Pit Remix) [Coldharbour Recordings]
03. Assaf & Jeremy Vancaulart - Citadel [Black Sunset Music]
04. Emerge - Surreal [A State Of Trance]
05. 4 Strings & Carol Lee - Emotions Away [Raz Nitzan Music]
06. Betsie Larkin - We Are The Sound (Bobina Megadrive Mix) [Magik Muzik]
07. Ferry Corsten ft Angelika Vee - Beat As One (Richard Durand Reloaded Mix) [Flashover Recordings]
08. Dennis Sheperd & Katty Heath - Where I Begin (Evoland Remix) [A Tribute To Life]
09. Accadia – Into The Dawn (James Holden Remix) [Lost Language] [Listener's Choice]

CORSTEN'S COUNTDOWN TOP 3

10. Mike Shiver - Blinding Light (Passenger 75 Remix) [Captured Music] #3
11. Anske - Breathe In [Coldharbour Recordings] #2
12. Dimension - Mangata [Flashover Recordings] #1 HATTRICK
01.00 Mainstage #295
www.wandwmusic.com

01. Benny Benassi & Vassy - Even If
02. Dannic & HIIO - Funky Time
03. Armin van Buuren feat. Kensington - Heading Up High (Years Remix)
04. MoTi - Turn Me Up (VIP Mix)
05. Steve Aoki - Heaven On Earth (Blasterjaxx Remix)
06. Mainstage Id: ID - Sweet & Sour
07. Galantis - In My Head (DallasK Remix)
08. Mainstage Id: ID - :)
09. Ale Q & Sonny Noto - Hiamo
10. Suspect 44 x Soar - Fall For You
11. Tony Junior and Riggi & Piros - Make You Go
12. twoloud - Affected
13. Smash of the Week: Jochen Miller - Viper
14. Feenixpawl - Ghosts ft. Melissa Ramsay (Joakim Molitor Remix)
15. BOOSTEDKIDS - Get Ready (Blasterjaxx Edit)
16. FTampa & Sex Room - Need You
17. Brillz & LAXX - WTPA (Henry Fong Remix) [ft. Ms Williams]
18. The Chainsmokers ft. Daya - Dont Let Me Down (Extended Mix)
Get the podcast now: http://podcast.wandwmusic.nl/get.php?web=wandw_mainstage_podcast-2016-02-07-80523.m4a