Fri 9/Sat 10
02.00 L.A.W.
www.soundcloud.com/weareLAWdjs
1. KMPFWGN - Terrum (Advanced)
2. Charlton - Behave (MORD)
3. Makaton - 4 Point Suspension (Blueprint)
4. Uun - Everyone is Evil (Reloading Records)
5. Electrorites - The Head Crusher / Hans Bouffmyhre Remix (Nightmare Factory Records)
6. Dolby D & A.Paul - Insidious / Simo Lorenz Rough Remix (Dolma Records)
7. Hans Bouffmyhre - Down The Drain/ Rebekah Remix (Decoy Records)
8. Ontal - Seven Sorrows (Noiztank)
9. KMPFWGN - The Last Summons (Advanced)
10. Reiva - Infected Faces (Concepto Hipnotico)
11. DetroUser - The Street 19 / A.R.M. A4 Remix (SecreTechno)
12. Lester Fitzpatrick - No Nonsense (Urban Kickz Recordings)
13. Danny Smith - Glesga Growler (Clutch Trax)
14. Tom Dicicco - Dying Breed / X501 vs LFJ Remix (Krill Music)
15. Phil Denton - NCG604 (Gobsmacked)
16. Energun - Cube 03 (Energun Records)

Face the Laydees' book here: www.facebook.com/weareLAWdjs
See their tweets here: www.twitter.com/weareLAWdjs
03.00 AM/FM #029
www.clr.net
Chris Reports on this episode:
This Time on AM/FM is the second hour of my set that I played on September 10th for Richie Hawtin's
Enter night at Space on Ibiza. Here is a little video interview from Enter, shot just before the show: https://youtu.be/K1Sn7exH470. But please also keep reading to find out more...
To be honest, initially this was not my first choice of sets that I wanted to deliver to you, but for various reasons it happened to be the one. If you follow the program, you noticed that I already published a set of mine recorded on Ibiza this summer and there are many more places I get to play at besides Ibiza these days, for example in beautiful Italy. Beginning of September I played the closing of Tini Soundgarden in Cecina, which was a hell of a fun night and of course, when running a weekly radio show like AMFM, we record every set that I play. But lately we had some trouble with the recorder and sometimes ended up with no recording of the set. This was especially frustrating at Tini Soundgarden, as I really wanted to publish this one. The same happened in El Paso, the following Sunday for the Sun City Music Festival, again no recording of this night sadly. Well, when the universe tells you to let go of something, you should, so I moved on and fixed (hopefully for the future) the recorder problem. For me it became clear that the next set on my list was the gig at Enter on Ibiza, which didn´t turn out to be as easy as I expected really. After a short day off in my hometown, after returning from Texas earlier (thanks to another Lufthansa strike, that took much longer than expected), I had to fly from Frankfurt via Palma de Mallorca to Ibiza on the 10th, the day of the gig. Landing in Palma I noticed that my first connection flight with beautiful Iberia Airlines first got delayed, then cancelled. The same happened to the next one, letting me stranded at the Palma airport for good 7 hours. Anyone who knows the airport in Palma knows how much fun that is. To make a long story short, after all it took me 11 hours to travel from Frankfurt to Ibiza, arriving on the island basically just on time for my gig. I played the opening in the Main Room, starting at midnight when the doors opened till shortly past 3 o`clock, when I handed over to Richie. You can imagine it was quite hard to shake off the stress of that travel day, so I must say I did have moments during the gig where I didn't really feel what I was doing. But you gotta be professional and don't allow those things to interfere with your set. Even though I wasn't too happy about my performance, I ended up having a super fun night, hanging out with Ali Dubfire and more friends from the US who came and visited. So here is the Ibiza Enter set with all its ups and downs, but as always I leave the judgement up to you. Enjoy listening!
04.00 Solid Steel
www.ninjatune.net
Feat: Coldcut & Blackjob
Sat 10/Sun 11
21.55 Springsession
www.mrspring.net
00.00 Whitenoise #510
www.daveclarke.com
Heavy - TGF
Chambers - Shift Work
Sleep Paralysis - Mikron
Tek Power 2 (Original Mix) - Bloque M
Hello - Mason Collective & Tee Funk
Like A Dream In The Night (Original Mix) - Mystic Bill
Brutal Romance - Tom Trago
JACK 911 - BEAR WHO?
It Wasnt Me (Joy Kitikonti Edit) - Bimas
Radio Silence - Bryan Chapman
Seven Sorrows - Ontal
Void Space Trip - Antonello Teora
Download this show now from RTÉ - http://www.rte.ie/radio1/podcast/podcast_whitenoise.xml
Subscribe FREE with iTunes - https://itunes.apple.com/ie/podcast/rte-dave-clarkes-white-noise/id505578675
01.00 Sunil Shrpe
www.sunilsharpe.com
This month Sunil opens up in hour 1 with new music from ROD, Emmanuel, Setoac Mass, Umwelt, Dungeon Acid and many more. In hour 2 is a first-time appearance on the show by emerging Irish techno dj/producer xerophkz aka Conan O'Donnell. His recent debut release on the self-titled xerophkz label is a strong statement of intent from the Dubliner, and he has put together a blistering mix with tracks from Robert Hood, Lakker, Joey Beltram, Adam X and more, as well two forthcoming xerophkz tracks. https://www.facebook.com/xerophkz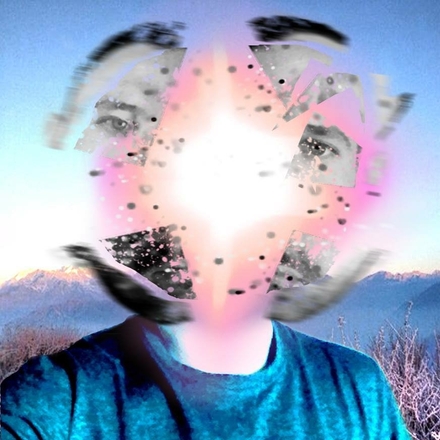 03.00 AM/FM #030
www.clr.net
This show is the third and last hour of the set Chris played on September 10th for Richie Hawtin's Enter night at Space on Ibiza. For more, see AM/FM #029 above :)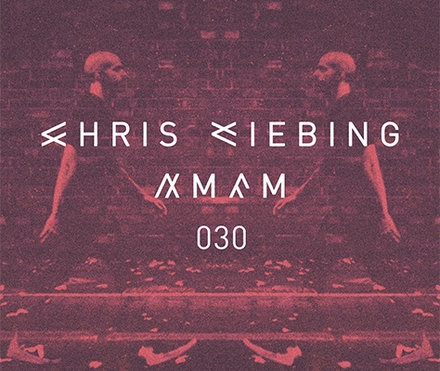 04.00 Solid Steel
www.solidsteel.net
Feat: Laurant Garnier

Sun 11/Mon 12

01.00 Corsten's Countdown #432
www.ferrycorsten.com
01. Yahel & Eyal Barkan - Voyage (Eelke Kleijn Remix) [Spinnin' Records]
02. Andromedha - Antimatter [Nueva]
03. Mr Andre & Keywork - Borderline [Alter Ego Progressive]
04. Nikhil Prakash - Peanut [Infrasonic Progressive]
05. Dirkie Coetzee featuring Amy Kirkpatrick - You'll Find Me There [Magic Island Records]
06. Andrew Bayer - Nobody Told Me (Original Mix) [Anjunabeats]
07. Zack Shaar - Showdown [Frost Recordings]
08. Tenishia featuring Adina Butar - Don't Let Go (Ron Alperin Remix) [Coldharbour Recordings]
09. Paul van Dyk & Starkillers & Austin Leeds Feat. Ashley Tomberlin - New York City (Super8 & Tab Remix) [Vandit] [Listener's
Choice]
CORSTEN'S COUNTDOWN TOP 3
10. Airbase - Epoch [In Trance We Trust] [#3]
11. Ferry Corsten presents Gouryella - Anahera [Flashover Recordings] [#2]
12. Pinkque - Hereafter [Tytanium Recordings] [#1]
02.00 Mainstage #277
www.wandwmusic.com
01. Madison Mars - Theme O
02. Mystery Skulls - Magic (Bingo Players French Fried Rework)
03. Bali Bandits - Oost
04. The Weeknd - Cant Feel My Face (Martin Garrix Remix)
05. Tiesto vs. MAKJ & Thomas Newson - Secret Black Hookah (Triarchy Edit)
06. Tony Junior - Samirs Theme (Tony Junior Remix)
07. Third Party - Power
08. Soulsearcher - Cant Get Enough (Misha K & Josh Philips Remix)
09. Milner & Aiden Jude - Come With Me
10. M.E.M. - No Turning Back (Ummet Ozcan Edit)
11. Smash of the Week: Olly James, Steve Reece & Reylax - RAID
12. Vicetone - Im On Fire
13. David Tort - In The Midnight ft. Alex Lark
14. Third Party x Arias - Nation
15. Lucky Date & Toby Green - Firebird
16. KURA & Tony Junior - King Kong
17. Fatum - Take Me Back (Myon & Shane54 Edit)
18. Pryda - Night Breed
Get the podcast now: http://podcast.wandwmusic.nl/get.php?web=wandw_mainstage_podcast-2015-10-04-73639.m4a