This year's lineup reflects social media's fascination with restoration: the cast are younger and their planned finishes are all the more contemporary and hashtag-happy. Projects range from a hulking ivy-covered mill in Co Louth and a castle on the verge of collapse in Co Wexford, to a house inherited from Nana, complete with her psychedelic furnishings, in Co Laois.
Also featured is a barn in Co Galway, a Victorian villa on the banks of the Lee in Co Cork and a pub on the border in Co Monaghan. The homeowners face two years of construction shutdowns, lockdown-pregnancies and cost hikes but battle through to create six utterly original homes.
Ep 1 - Passage West, Co Cork
Tech professional Rob Hennessey fell in love with his bargain-price Victorian house on the banks of the Lee the moment he saw it. But with only the slimmest of budgets to patch up its holey floors and rotten joists, he has to upskill fast and take on the majority of the restoration with his own two hands. Over the course of two years he meets new partner Katie and completes the project as an astonishingly high spec family home for her and new arrival, baby Caoimhe.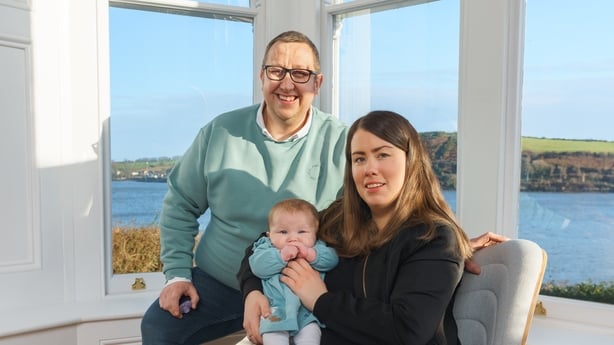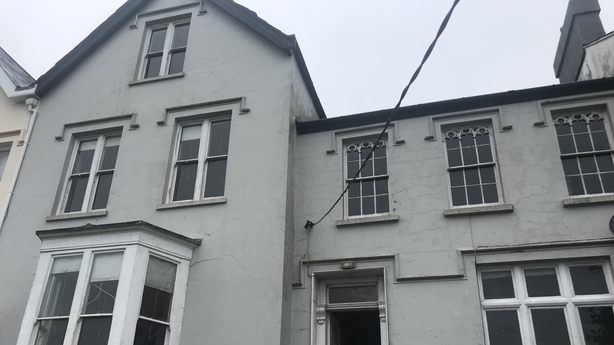 Ep 2 - Stradbally, Co Laois
Tiktok star Maryrose Simpson's Nana left her a three bedroom corner house on the main street in Stradbally, where their family have lived for five generations. Maryrose's father died when she was twelve and she treasured every detail of his family home. But lockdown delays and spiraling prices push her to make hard choices and radical changes in the building.
The end result is a thoroughly modern home and office base for her online career. And all within a lovingly restored exterior which reinvigorates the historic streetscape.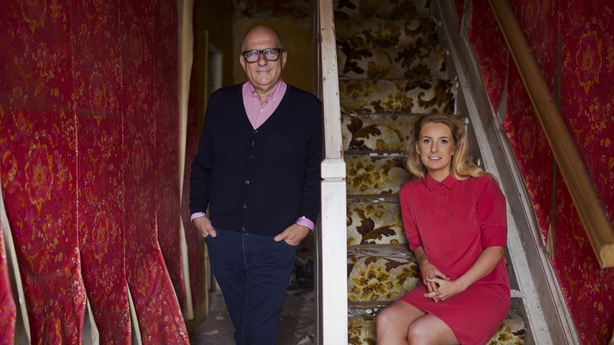 Ep 3 - Dunleer, Co Louth
Gym manager Kelly and barber Paddy were gifted a patch of land in the small town of Dunleer, Co Louth by Paddy's parents. They plan a comfy newbuild, but hidden under a ball of ivy on site, they uncover a towering mill built in the 1830s. It was missing every one of its 43 windows and most of its roof and floors, but these thirtysomethings see beyond the ruination and set about converting it.
They face the challenge of lockdowns, the threat of losing their mortgage, and camping out with their respective mammies during their first pregnancy and the birth of their daughter Caragh. But the crisp, contemporary and comfy home they manage to create within the walls of a literal ruin makes their struggles worthwhile.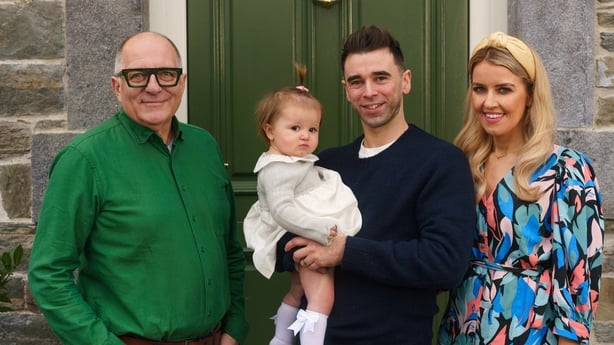 Ep 4 - Drum, Co Monaghan
Co Monaghan local Paul McPhillips and his former ballerina wife Judith Caffrey, from Co Offaly, bought Anderson's pub shop on the quiet main street of Drum only miles from the border. With a purchase price of just €48,000, it leaves them with a budget of €250,000 to restore it as their home, while also reinvigorating the village with a cafe and accommodation.
If they succeed, it will become the only business open for miles around and they hope it will bring new life into the area. But Covid stoppages make progress painfully slow and they are forced to take on most of the manual labour on this straggling, tumbledown building themselves.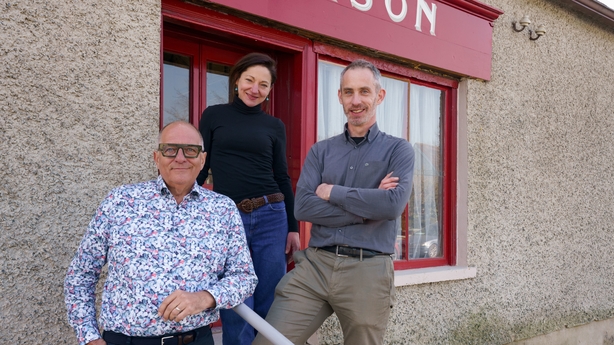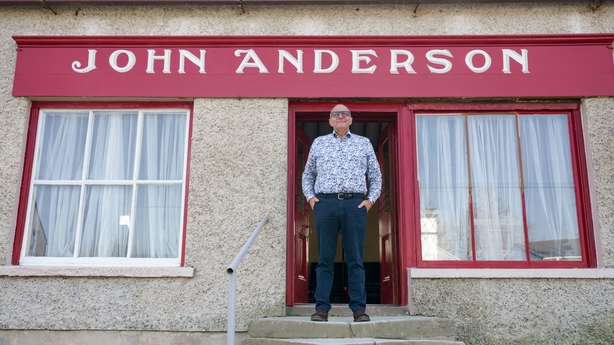 Episode 5 - Craughwell, Co Galway
Linsday and Kevin Deely, their young sons Sam and Tom and their two dogs have left their comfortable suburban home in Oranmore in search of country air and space. They bought a patch of land in Craughwell, which housed what appeared to be a 1980s bungalow and barn. When the cottage turns out to be a traditional cottage with thatch replaced by tiles, they throw themselves into a loving restoration and barn conversion. That means cutting costs by moving into a mobile home on site and taking on DIY demolition themselves. After months of hard graft with the help of French stonemason Laurik Matthieu, the house emerges as a stunning combination of old country charm with elegant architectural finishes.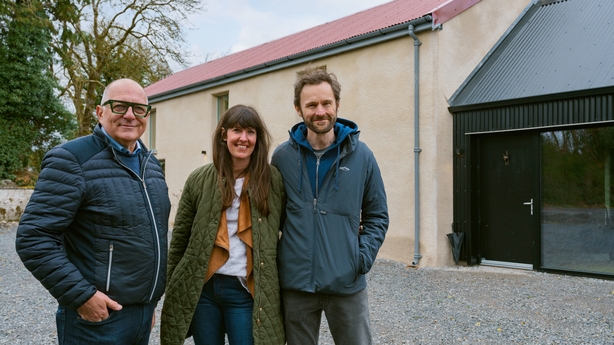 Ep 6 - Sigginstown Castle, Wexford
Historic re-enactors Liz and Gordon Jones have travelled from Connecticut in the USA to create their retirement home in an Irish castle.
It's roofless and looks like it might be blown down by the next gust of wind, but they buy Sigginstown Castle in Co Wexford and spend three years lovingly restoring it. They enlist the skills of the Irish crafts community to help them fell oak trees for timbers, make their own bricks and fire their own tiles, just as the castle's original builders would have done. It's a labour of love and could not be more time consuming, but they revel in the battle of saving a historic building before it falls to the ground.