Niamh O'Sullivan had already been playing for Meath for 12 years before she won her first major piece of silverware - the 2020 All-Intermediate title.
A year later, the newly promoted Royals stunned five-in-a-row chasing Dublin to land a first ever senior crown.
Last month, they backed up that success by retaining it as Player of the Match O'Sullivan hit 1-02 against Kerry.
"Last year, we were all probably a bit shocked that we won the All-Ireland," the 32-year-old admits.
"Even in the dressing-room afterwards we were just sitting there and couldn't believe it.
"The whole 'one-hit-wonder' tag really helped us with our motivation this year. We really wanted to go out and prove a point to people that we didn't win by fluke last year.
"This year was definitely more special. After the final, we all went back to the dressing-room, sat in a circle and sang songs, it definitely a moment that will live long in my memory.
"We got over the line just about in some games but I think that's the sign of a great time."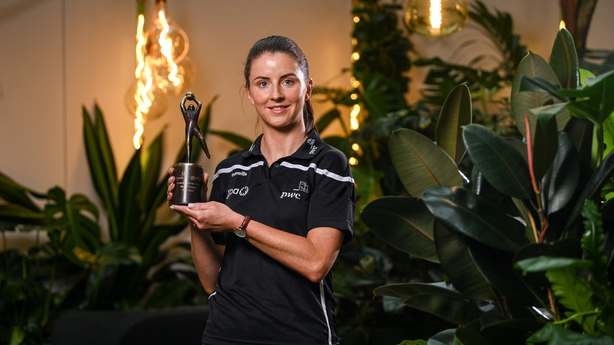 Asked what has changed over the course of her 14 years in the Meath jersey, O'Sullivan points to expanded backroom teams – as well as manager Eamonn Murray she name checks psychologist Kelly Fay, recently-departed coach Paul Garrigan, Shane Wall (coach) Mark Brennan (coach) and Eugene Ivers (S&C coach) – along with simple things like food after training.
"Just the professionalism," says the Dunshauglin woman. "All those extra bits go a long long way.
"The management team have really brought me on. They gave me the enjoyment back in my football and when I'm enjoying my football I play to my best.
"Paul gave Meath six fantastic years and has brought a whole new level of professionalism into the county.
"Girls want to play football for Meath [now]. That was a major issue and he has turned that around."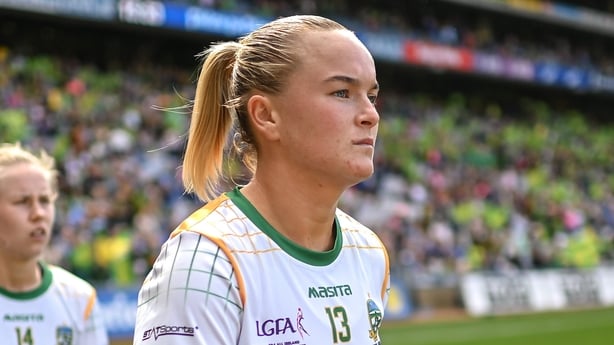 Can they mount a genuine challenge for three-in-a-row without talent such as the AFLW Vikki Wall and Orlagh Lally?
"We haven't spoken about next year yet, I think we're all just enjoying this time reflecting on what a wonderful year we have had," says O'Sullivan.
"But I'm not worried. Yes, you have Vikki and Orlagh going to the AFLW, Emma Troy is going travelling, they are entitled to that.
"What an opportunity for Vikki and Orlagh to experience professional sport in Australia. I'm really looking forward to following them and they'll be back in a green jersey, whether that's next year or the year after I don't know.
"Meath football is on the rise. Once the core group stays together, it doesn't matter who is managing us. That drive of getting back to Croke Park in 2023 will be on our minds.
"It's going to be a tough year as All-Ireland champions but we'll be ready for the task ahead."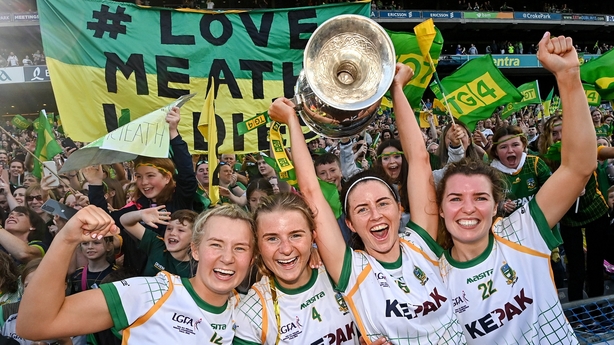 O'Sullivan is a primary school teacher and says she has seen the effect the team's success has had on both girls and boys.
"I have the little ones. When I brought in the cup last year they were just mesmerised by the cup. But the older ones in the school are loving it.
"I'm looking forward to going back at the end of August to see all the kids. I have no doubt a lot of them will say they were at the final and I saw a few of them as well in Croke Park. Lots of them are going to the league games that wouldn't have been there last year.
"The amount of parents saying that their kids are out the back every evening kicking ball. If us winning All-Irelands entices children to play that's what you want to see.
"My friend was saying her cousin's son went to our semi-final and he had a Devenish (men's sponsor) jersey, he told his mother he wanted a Kepak one for the final.
"To hear little stories like that is brilliant. You want to encourage both girls and boys to play football. If we play some role in that we are delighted.
"Ladies football is rising. The numbers are getting higher and it's only going to get better.
"There is obviously still a big gap between the women's and men's game but we're getting there. To have 46,000 at the All-Ireland final was fantastic."