In a Kerry inter-county career that has spanned 15 seasons, Louise Ní Mhuircheartaigh has witnessed monumental change in the sport.
Participation numbers, media coverage, attendances and standards have gone through the roof, the long-serving Ní Mhuircheartaigh describing it as night and day. Next week's Munster final is part of a double-header, giving further exposure to the women's game.
"We hadn't a clue what band work was," she said when asked to cast her mind back to her debut season with the seniors as a 16-year-old.
"It's unreal and it's great to be still involved in it and have gone through those changes, seeing it so professional now is brilliant."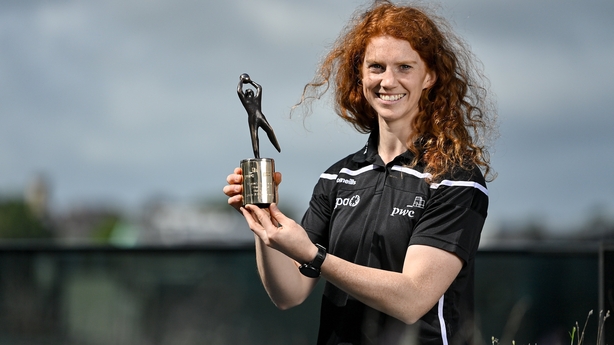 After much heartache in Division 2 finals in recent years, Kerry came good this year with a comeback victory over Armagh last month and now are readying themselves for a Munster final date with Cork on Saturday week as they seek a first provincial title since 2017.
Yet while the sport goes from strength to strength, some older issues haven't been fully resolved.
Last year they had full access to the Centre of Excellence at Currans, but that isn't the case this time around.
Munster Technological University, formerly known as IT Tralee has been accomodating for Wednesday and Friday sessions, but Sundays are a little more in the air.
They have been to Currans sporadically, but not to the same level as previously enjoyed.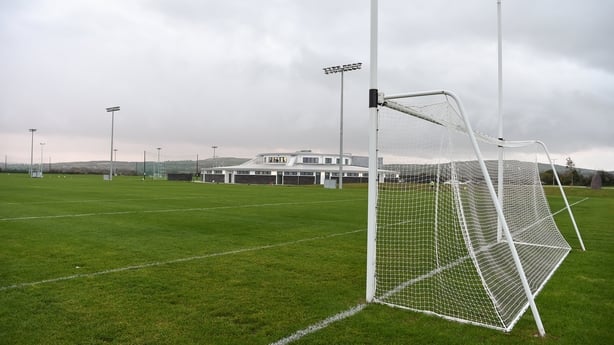 "We don't know what's the story," she admitted.
"They have four photos on the front of it (Currans) and I'm one of them, but we are not allowed in there so it is a bit annoying and you are wondering what's the difference?
"I don't know but I'll probably get in trouble for talking about this."
The GAA voted overwhelmingly in favour of prioritising integration between of the camogie association and the LGFA under the umbrella of the GAA at Congress back in February and Ní Mhuircheartaigh is hopeful issues like use of pitches will become a thing of the past.
"Every single ladies footballer wants to be merging with the GAA and working hand in hand, working together and be 100% treated the same and equally.
Hopefully it can happen very soon
"Everyone wants that, even the male players. That's what they want to because they see we do the exact same training as they do the same commitment and spend the same amount of time training and playing games.
"Hopefully it can happen very soon."
The Division 2 win over Armagh was a huge boon, especially given the Kingdom trailed by four points with 20 minutes to go.
We got level and then we went ahead and just the confidence kept growing and growing and thankfully we held out to win it. It was just a massive occasion, a brilliant day
Key to victory was the introduction of Danielle O'Leary off the bench. She plundered 1-02 and had the Orchard County at sixes and sevens.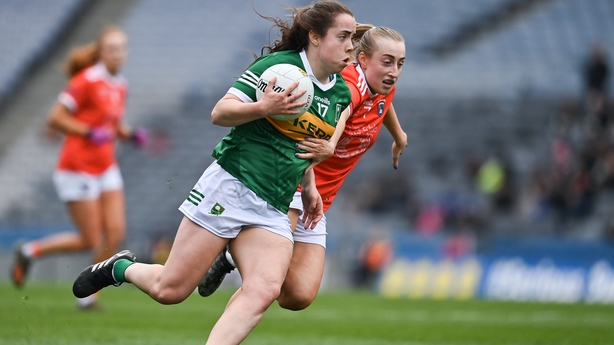 "She's only 19, but it didn't faze her that she was in Croke Park, or coming on, or that we were down. "That's exactly what you want and what you want to see when you're playing, those fresh legs. She completely changed the game for us, a hero for us on the day."
With Paris McCarthy fully recovered from injury and Erica McGlynn continuing to impress, the Kingdom travel in confidence.
For Ní Mhuircheartaigh it is another year donning the famous green and gold, 15 championship seasons in succession.
Was she ever tempted to take some time away from the game?
"No, J1s never appealed to me really. I love west Clare and I love Kerry too much to leave.
"I've wanted to wear that Kerry jersey ever since I threw it on when we were 12 I suppose. I didn't take a break but look, I wouldn't change that either.
"I've loved it all and I'm still loving it."