The change in the AFLW season may encourage more Irish players to remain at home with the risk of missing the football championship, according to Kerry's Louise Ní Mhuircheartaigh.
AFLW players have secured a 94% pay increase in a deal hailed as "a giant step forward" for the fast-growing league Down Under, but a move to an August start to the season is likely to have negative ramifications for inter-county sides on Irish shores.
The AFLW pre-season commences on 13 June, with Gaelic football set to suffer as Irish players will be forced to make tough decisions prompted by the calendar switch from an Aussie summer slot to a winter campaign.
The long-serving Kingdom player, who embarks on her 15th season in the green and gold, isn't sure that the increase in wages will necessarily see an increase in players attracted to the game from Ireland.
"It could attract people, but the change in the season and the possibility of missing out on championship back at home might have people staying in Ireland as well," the PwC GPA Women's Player of the Month for March said.
"It will be interesting to see. Maybe the increase in wages might attract people, I'm not sure.
"It's hard to tell. Erica O'Shea from Cork is going over, everyone knows Vikki Wall is going over. I suppose the girls that are already there the past few years will probably go over again because they have experienced that.
"They all seem to be getting on really, really well. They are loving the professional life."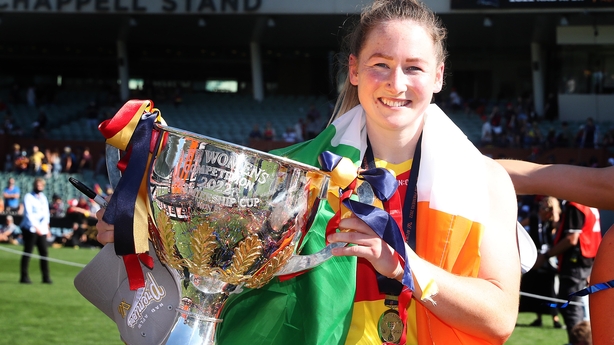 There was no Kerry representative in the AFLW last season, but has there been increased chat among the players over heading Down Under?
"In Kerry, not so much. I'm not sure if people have been asked.
"We've been talking about the girls over there and how well they have been getting on. You'd ask some of the girls, 'would you go over if you were asked?'.
"Some girls would be willing to go, just to experience it, others then would say no, not for me. Everyone is different. If they want to go, fair play to them and best of luck to them."