Cora Staunton says the vote to combine the Women's Gaelic Players Association (WGPA) and their male equivalent, the GPA, is a major step towards equality in ladies football.
Separate EGMs were held on Monday night to ascertain the interest of merging both bodies into a single 4,000-member representative body for inter-county players. 
With an overwhelming majority in agreement of the merger - 96% of WGPA delegates and and 100% of GPA delegates voting in favour - a new Transitional National Executive Committee was established, which will convene in January. 
A first Annual General Meeting of the newly merged organisation is set to be held in the second quarter of 2021.
"It's hugely significant and monumental day for both associations," Staunton told RTÉ's Morning Ireland, speaking from Perth, where she is currently in a 14-day quarantine ahead of the start of the new AFL Women's season. 
"With the overwhelming vote, the players believe strongly in equality and looking for one association.
"The one organisation... we always say we are stronger together. With over 4,000 members, I think there will be a stronger voice."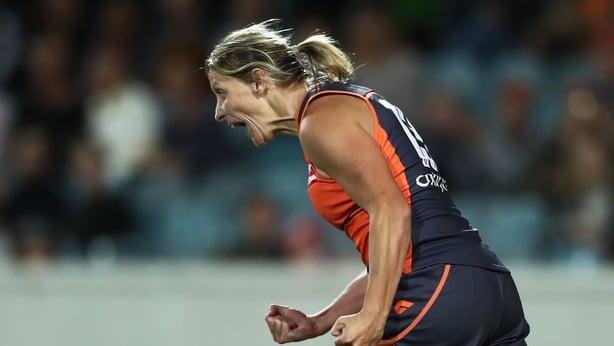 The debacle surrounding the All-Ireland semi-final between Cork and Galway, where there were a number of venue changes, the late switch to Croke Park meant Galway had a reduced warm-up, and the game subsequently not being broadcast on TG4 heightened the need to address reoccurring issues in the sport. 
Asked whether the merger will make a significant difference, Staunton said: "You'd hope it would. Last week [Galway v Cork] probably heightened these issues, but they have been ongoing for years.
"Since I have been playing football, for the last 15, 16 years, there has been issues surrounding dual players, venues and facilities. 
"You'd hope that this is a huge step towards some sort of equality for ladies footballers and camogie players." 
The GPA was formed in 1999 to represent men's inter-county players, with the WGPA launched in 2015 to represent inter-county camogie players and Ladies footballers. 
At the end of November, the GPA confirmed it had agreed a new four-year deal with the GAA which would see it continue to receive a 15% share of net commercial revenue until 2024. 
Meanwhile, a recent report by the WGPA found that 93% of female inter-county footballers or hurlers received no travel expenses, with their spending of fuel averaging €55 per week. 
The Ladies Gaelic Football Association subsequently announced that it had already agreed to reimburse players for match-day costs this championship season.