Tom Brady is targeting a record sixth Super Bowl title in Minnesota this Sunday having continued to defy Father Time at the age of 40.
The New England Patriots quarterback already has enough rings to furnish one hand and victory over the Philadelphia Eagles in Super Bowl LII would make him the first player in history to win six championships.
His dominance is all the more remarkable given he turned 40 last August and there has been no sign of decline.
This season Brady led the league in passing yards, threw more touchdowns than all but two other quarterbacks and helped New England secure the number-one seed in the AFC with a 13-3 regular season record.
His legacy as the greatest to ever toss an NFL ball is already cemented, but there is also no sign of him calling it a day any time soon.
"Why does everyone want me to retire so bad? I don't get it," Brady said earlier this week.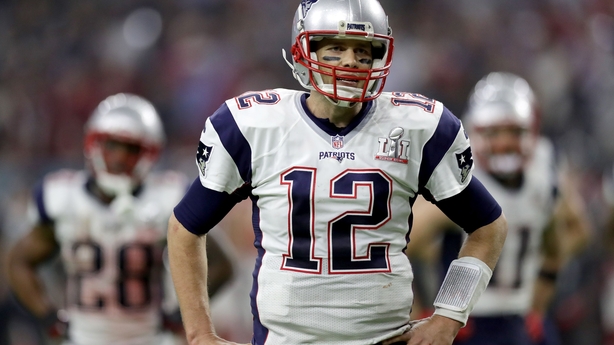 The other 31 teams would certainly welcome it. The NFL is supposed to promote parity with its salary cap and draft system, yet New England have reached eight Super Bowls in 17 years with Brady at the helm.
"I'm having fun, the team's doing good," he added.
"I know I'm a little bit older than most of the other guys but I'm really enjoying it. I obviously enjoy the experience of playing in this game, this has obviously been a dream come true many times over.
"I'm not thinking about retirement, I'm thinking about the Super Bowl and trying to win the most important game of the year. It's going to take a lot to do it."
Brady is motivated by extending his career as long as possible.
There is currently a series on Facebook titled 'Tom vs Time' detailing his dedication to physical and mental well-being, while Brady recently released a book called 'The TB12 Method: How to Achieve a Lifetime of Sustained Peak Performance'.
A 'lifetime' of elite quarterback play may be beyond Brady yet the prospect of playing well into the 2020s is, in his view, achievable.
"I've always wanted to play until my mid-40s, we'll see," Brady said.
"Football's such a physical sport, every game really could be your last. It's the reality of the sport.
"I try to work hard on the things I need to to allow my body to feel good week after week, year after year."
Philadelphia's defensive line could pose serious problems for Brady and there are similarities between their four-man front and the New York Giants group that thwarted him in his only Super Bowl losses.
However, they will also know Brady has featured in as many Super Bowls as their entire roster.
"Fortunately at this point I have a lot of experience in this game," Brady said.
"This very much feels like a week I've been used, that's been a real positive for me.
"I think I'm more efficient than I've ever been getting ready for games. I know what I need to do to get myself mentally prepared."