Munster's next head coach will be the sixth that Dave Kilcoyne has worked under.
As one of the longest serving members of the first team squad, 'Killer' has seen a lot since making his debut on St Stephen's Day 2011 against Connacht.
His debut came under Australian Tony McGahan, before Rob Penney came and went. Anthony Foley and Rassie Erasmus, followed, and it looked like the province had finally found stability until this week's news that head coach Johann van Graan would leave for Premiership side Bath at the end of the season.
While Keith Earls spoke in his autobiography about how Munster have suffered from a lack of continuity on the coaching ticket, Kilcoyne says he's determined to find positives in it.
"You can look at it as frustration but you can look at it positively," he told RTÉ Sport, when asked if it was frustrating to be heading for his sixth Munster head coach.
"I got to learn so many different things from different coaches over the years.
"I started off here in the academy with Dumper (Tony McGahan), and then you have Rob Penney, he brought a totally culture in here. We had Axel, Rassie, Johann, this list of coaches goes on what they brought in with them as well in terms of their backroom staff.
"And you just learn so much off all of them, and I think if you have the negative attitude of 'it's disruptive and it's change', well, that's professional sport.
"The players change, the coaches change. Look, there's very few teams that have the same players and coaches for a long, long time in professional rugby.
"I think that the more you absorb from these people, you know they don't get to the top of their field for no reason, it takes a lot of good characteristics and good principles to be a head coach in an organisation like this, and for the players to learn, that's the best thing you can do, you can learn off these types of people, these coaches, because they've obviously had to do a lot to get to those roles.
"So I've been very fortunate, I would consider it."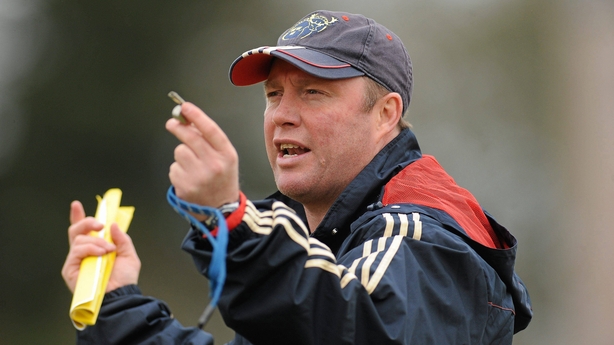 While determined to take the positives from a new set of coaches, the veteran loosehead says he and his team-mates were "distraught" to find out they would be losing Van Graan to Bath next season.
"There was a bit of a shock element, you know, and obviously we were down, deflated," the Limerick man added.
"He's such a great man, he's brought a lot to the place over the last number of years, he's put great structures in place here and the club is in a great place.
"So any time someone of that caliber leaves the organisation, it's going to be tough. We saw how much it means to him in his speech, he's quite an emotional character and wears his heart on his sleeve.
"He was very honest with us and when you see someone being that vulnerable in front of a crowd, you see how much it means to him, it's going to have a knock-on effect on the players."
Van Graan broke the news to his players yesterday that he would be leaving at the end of his fifth season, having opted out of a two-year contract extension with the province.
"Everyone has to do what's best for them in life. Business wise, family wise Johann has made this decision and feels it's best for him and you back him on that.
"He was very honest and forthcoming with the players here in the HPC. We were obviously deflated and a bit down, it's an emotional time for anyone to announce news like that, whether it's a player or coach.
"I've seen it over the years, lads have to give those speeches and they're the hardest speeches to give.
"Again you have to do what's best for yourself and we respect that. He was very honest," the Irish international said.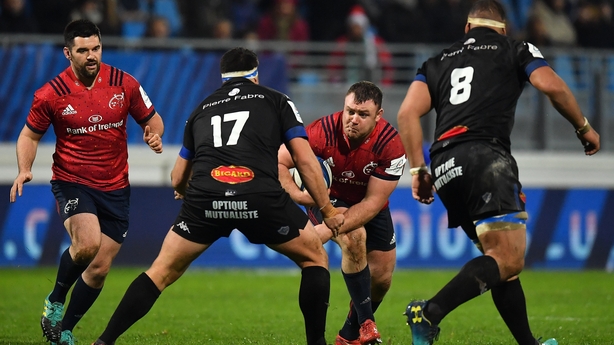 Those emotions will be parked as the squad prepare for round two of the Heineken Champions Cup this weekend.
Having not travelled on their ill-fated tour of South Africa last month, Kilcoyne was one of the experienced players available for last week's emphatic win against Wasps in Coventry, and looks set to start against this Saturday against Castres at Thomond Park (RTÉ Radio 1 Extra and RTÉ Radio 1).
The 17th meeting of the sides makes it the most common rivalry in the history of the Heineken Champions Cup.
And while Munster have won each of their seven previous clashes at Thomond Pak by an average of 22 points, Kilcoyne says the French side always bring some needle to the game.
"I've played them a couple of times now, and every game has been a lot of niggle in it.
"They're a physical side, big set-piece, good scrum and maul, and their scrumhalf (Rory) Kockott likes to get under fellas' skin.
"They're going to be a good side, Munster have played them the most in the Heineken Cup. We've a bit of history, so it's going to be a good one on Saturday.
"Having fans back as well, we haven't had a packed Thomond Park for a Heineken Cup game in so long now. That'll be another great lift for the city."
Listen to the RTÉ Rugby podcast on Apple Podcasts, Soundcloud, Spotify or wherever you get your podcasts.
Follow Montpellier v Leinster (Friday 8pm), Ulster v Northampton (Friday 8pm), Munster v Castres (Saturday 8pm) and Leicester v Connacht (Sunday 1pm) via our live blogs on rte.ie/sport or on the RTÉ News App.
Listen to live radio coverage of Ulster v Northampton and Munster v Castres on RTÉ Radio 1 Extra and RTÉ Radio 1.