February 2020 was a worrying time for Caelan Doris.
The Leinster and Ireland number eight was being tipped by many as a potential British and Irish Lion in the lead up to the Six Nations, before rugby took a back seat.
Concussive symptoms presented themselves while training for Ireland, before he was stood down from action.
The former Ireland U20 captain had suffered two in-game concussions in the space of just over a year, the first of which coming against Benetton in late 2019, before a second brain injury followed in the early stages of his Ireland debut in February 2020.
In early 2021, while Ireland were playing Ulster in an in-house training match, a further blow to the head caused Doris to get himself checked out.
The Six Nations, and the Lions could wait. He was sent to Birmingham where he consulted a neurologist.
"That was sort of the key one in making the decision to step back and get fully checked out," he says, at the launch of Ireland's new Canterbury rugby jersey.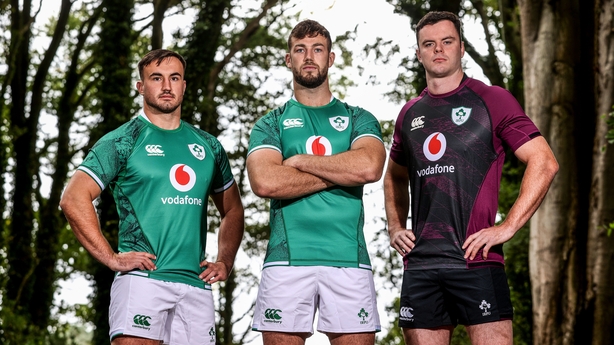 "I had been a little bit worried about some symptoms at that stage.
"Some cognitive ones, some around concentration, short-term memory sometimes, a little bit of speech stuff, but again, it's hard to know when you're getting a few of these knocks and you are sort of hyper aware and hyper vigilant of any deviation from any normal cognitive function.
"So any sort of... can't remember someone's name or the name of something or forget to do something – you're attributing it to these knocks, which mightn't actually be the case. So, there is probably a bit of worry around it as well.
"My initial cognitive testing was pretty good, a little bit down. Then I did another one a couple of weeks later and it was further up, so it probably was a little bit down from the knock.
"But it's back, thankfully. Back to my baseline, maybe not the normal baseline."
He finally returned to action with Leinster in the Rainbow Cup in May, although it would have been sooner but for a calf injury on the eve of their meeting with Munster a few weeks previous, which ultimately ended his chances of making a final impression before Lions selection.
Doris played through the final three games of Leinster's season before featuring with Ireland in their summer series, and now looks back at top speed as the Autumn Nations Series approaches.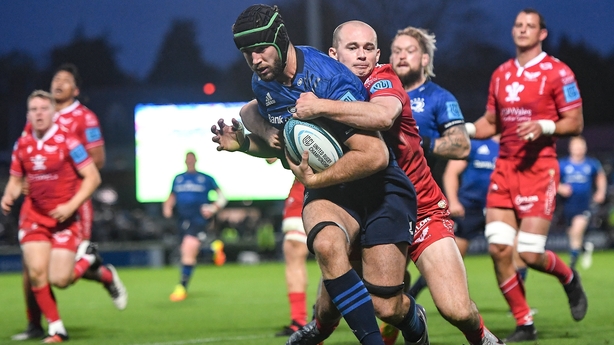 While he's now wearing a scrumcap, it's not something he was advised to do.
And although the concussive symptoms he had been experiencing have thankfully not returned, Doris adds the testing and research he undertook earlier this year have given him a reference point if they do.
"The medical staff were very accommodating in getting my seen by the best people. So, I got the battery of tests – everything from cognitive to balance to brain scans, bloods everything.
"I'm pretty happy with where I am now. I have always got those base lines to look back to, if there are worries again in the future.
"I am glad I did it, definitely a tough decision at the time, but grateful I did and grateful I am able to play again now."
Taking time out of the game was frustrating, he says, not least because of the ambitions he had of making a Lions tour.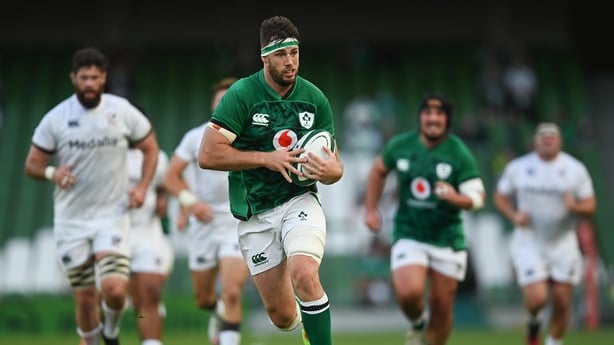 But over time, the waiting became more manageable as he got to grips with the fact that he was safeguarding his future.
"It got easier; it was probably due to the fact I had made the right decision. And the fact I was getting good news as it went on; I knew it wouldn't be too long.
"I think it was six to eight weeks they said and also I was able to stay training with Leinster; I was able to do more conditioning and gym sessions and pack on a few extra pounds.
"I was also able to do normal day to day training with Leinster. I was still kept pretty busy. It was exciting watching the games, too," he said.
His only worry right now is how to fit into Andy Farrell's team. Alongside Jack Conan, Peter O'Mahony, Gavin Coombes, Josh van der Flier and Nick Timoney - not to mention the possibility of Tadhg Beirne - the back row options are plentiful.
"It means you have always got to be on; you have always got to be putting your best foot forward and performing. Each training session you always want to show the coaches what you are capable of. There is such quality; there are six quality back rows and then Tadhg can play back row, too. I think we are all going to drive the standards forward."
"Ah no, you have got to enjoy it, knowing you can't relax, that there may be moments in training or whatever where you are not quite feeling up to it, the guys around you are pushing you, it is definitely a good thing, maybe not day to day, but in the bigger picture, it is a good thing for sure," he adds.
Listen to the RTÉ Rugby podcast on Apple Podcasts, Soundcloud, Spotify or wherever you get your podcasts.