Dan McFarland let it all out on Saturday night.
Having see his Ulster side well and truly humbled by Connacht at the Aviva Stadium - their sixth Interpro defeat in a row - he wasn't in a mood for excuses.
They had come into the game with a perfect record, four bonus point wins from four, before being given a reality check by Andy Friend's side, led by the green monster Conor Oliver.
While the game was ultimately won and lost in the third quarter when Connacht dominated possession and territory, and squeezed the life out of Ulster's challenge, the advantage was gained in the opening half when McFarland's side couldn't turn Connacht's indiscipline into points.
Nathan Doak saw a penalty drift wide, while the 'home' side nullified what is usually a dominant Ulster maul, something McFarland says is unacceptable for him.
"That's really frustrating," he said. "That's where the game was done, wasn't it?
"I talk about the third quarter and trying to get back into the game there but when you have the opportunities like we had there and not finish them off...
"They defended our maul well in that first half, we weren't able to break them, and the guys on the pitch have got to put their hands up.
"It's not good enough. We have an exceptional maul and I don't accept that kind of parity from us. It's not good enough. The guys on the pitch are accountable for that.
"I know what they're capable of doing. Is it difficult? Of course it is, but it's not the standard I accept from them."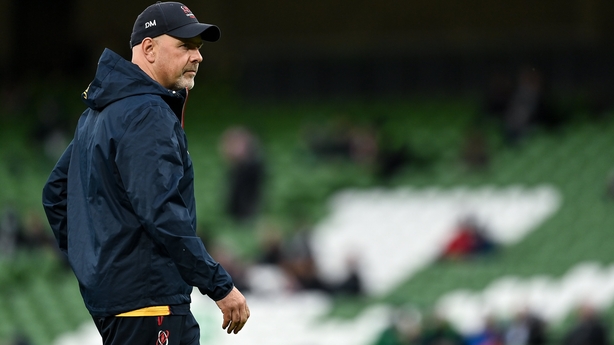 By this stage, McFarland's frustrations were obvious as he fielded questions in the media room.
He was at pains to clarify that his anger with his own team should not be considered a slight on Connacht, who he says beat them "fair and square".
With five weeks to go until their next game, it felt like he knew this was the time to send a message out to his team, and it was a simple question that prompted it.
He was asked what did he learn about his team in defeat, before delivering a cutting, uninterrupted, three minute assessment.
"What do I learn? Do you know one thing I know about us? We're not good when we're favourites. I find that so frustrating," he said.
"We'll pull monster performances out when we're playing teams that, on paper, are much better than us. I'm not being disrespectful to Connacht there, we were favourites tonight - I'm just saying from the bookies' point of view.
"And I don't think we play as well when we do that. To me, I find that frustrating because me as an individual, any competition I'm in, I couldn't give a f*** whether they're good or not. I just want to crush them.
"I find it frustrating when we - let's say you're playing a team who you really shouldn't (beat) - beat them by 20 points but you leave four tries behind. I find that so frustrating. Almost more frustrating than losing a game that has been a ding-dong battle. I think that's where we are.
"This isn't a question of effort and it never has been. It's not even a question of it mattering and guys working really hard and trying really hard. It's something almost intangible about it that some teams definitely have, and we're searching for that.
"We obviously win a lot of games. We still win a lot of these games. But I think where it makes a difference is that process being the most important thing - what you actually do and not the outcome - I think that makes the difference between champion teams and teams that are just really good.
"When the actual process and the doing of the work on the field and the training paddock becomes more important to them than the outcome, that's what makes champion teams."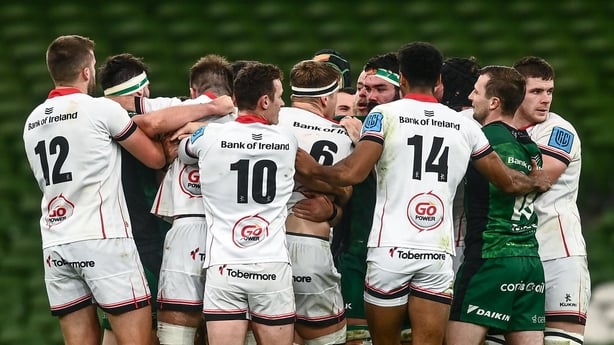 When asked if self-belief was at the root of the issue for his players, he emphatically disagreed.
Figuring out what the root of the is remains a mystery to him, but one he's determined to find.
"I definitely think they know what they're capable of because the evidence is there," he said.
"The interesting thing is the difference between the very few teams that dominate consistently is that, where the pressures of their own performance outweigh the pressures of the outcome. I think that makes the difference. There aren't many of those teams. There are barely any of those teams. But that's what we're chasing.
"The teams that do that, their slip-ups are very rare, let's put it like that. It's got to take a strange weekend and an unbelievable performance from the opposition to take those teams down, whereas we weren't on in a particular area of the game, and they were on, and that's what changed it tonight. That's just how it is.
"We'll keep plugging away - we've got some really good players, really good coaches who have done some really good stuff, demonstrated how we can play and how good we are, and we'll keep working away."