Connacht head coach Andy Friend says his side showed what they are capable of after a resounding 36-11 win against Ulster at the Aviva Stadium.
Having lost two in a row, and three of their first four games, the westerners were stunning in their five-try victory, inflicting a first defeat of the season on Dan McFarland's side.
The timing of the victory is also crucial, with both sides heading into a five-week break before their next United Rugby Championship fixture.
The win sees Connacht move up to ninth in the table and while they are still two wins back from the best of the Irish sides, their season is looking a lot healthier.
"We needed that, the guys are happy," said Friend after the game.
"We were not perfect tonight but to have a scoreline like that against an Ulster team that was undefeated until tonight, well that is pleasing.
"Today was crucial, to have a two wins from five rather than one from four. And also to deny Ulster a bonus point, given the conference we are in, it is going to be tight.
"We do not want to be that fourth team, we want to be the first, second or third team. That is why last week hurt so much. That win tonight allows us to lead into the break in a better place."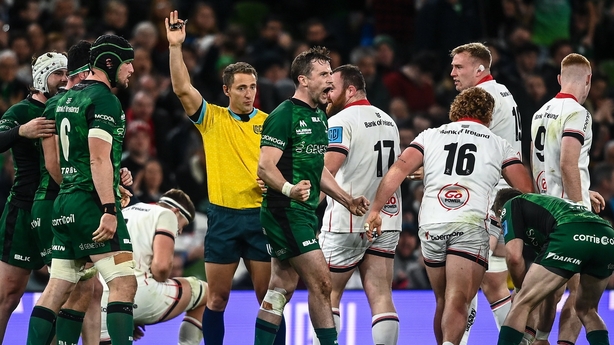 The province scored five tries, two for Mack Hansen and one each for Niall Murray, John Porch and Diarmuid Kalgallen, but one man in particular stood out for Friend.
"Conor Oliver was brilliant," he said.
"I said at half-time that if we had 14 more Conor Olivers we will win the game of football.
"He was just everywhere. And everything he does, he does it with such intent and desire and effectiveness and energy. I thought he was brilliant but a few blokes sort of followed him in that second half."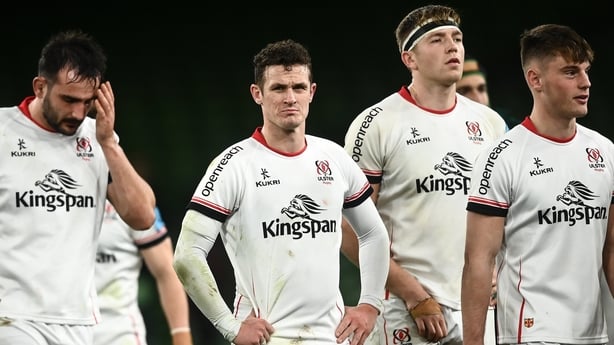 Ulster head coach McFarland says the game swung on the third quarter, as Connacht professionally managed their 11-point lead, before eventually pulling clear.
"Coming out in the third quarter, it was important that we had an opportunity to put those things right and we didn't get out of our quarter.
"I think they had 74% territory in the second half.
"We put in some really good sets of defence but every time we had a chance in their half we made an error off a scrum or turned the ball over at the breakdown and allowed them back into our territory. That sums it up," he said.
It's a first defeat of the season after four bonus point wins for McFarland's side, with the pain of a derby defeat set to linger in the five-week break.
"That's a gutted dressing room. Any dressing room after you've lost an Interpro but to end up with a result like that, we're very disappointed.
"But we've just got to refocus and pick ourselves up," he added.