When Michel Bent says it was a "surprise" to get that call from Declan Kidney, it feels like he's underselling it.
It was a sliding doors moment, and one that followed him for much of his career.
Having signed for Leinster in 2012, the tighthead would play out his season in New Zealand with Taranaki in the ITM Cup, where he was named Player of the Year before linking up with his new team that November.
He would be arriving to Ireland as a 26-year-old prop, his prime years ahead of him. He wanted to be an Ireland international. He didn't think it would happen right away.
"I had it in my mind I could come over and play at Leinster and maybe work my way into it," he tells RTÉ Sport, after a day's graft on the family farm in Hawera.
"But to get that phonecall, I still remember it well. Declan Kidney gave me a call, and said, 'Would you be interested in playing for Ireland?' And I said, 'Yeah, absolutely, I'd love to'.
"I was a little bit surprised by the phonecall, but even he (Kidney) knew that. He made a comment assuring me it wasn't a prank call and that he was serious."
Kidney was deadly serious, and Bent soon found himself jogging out at the Aviva Stadium alongside fellow debutant Iain Henderson in November 2012, as a Springbok scrum awaited. The following week came his second cap against Argentina.
The fact that Bent was a multiple Irish international before ever pulling on a Leinster shirt was creating a circus in the outside world though.
He held an actual Irish passport, but those involved in the game still wheeled him out for a photoshoot with a hurley and sliotar, a well-meaning but unnecessary stunt that put the spotlight on him, when deflecting it elsewhere would have been smarter.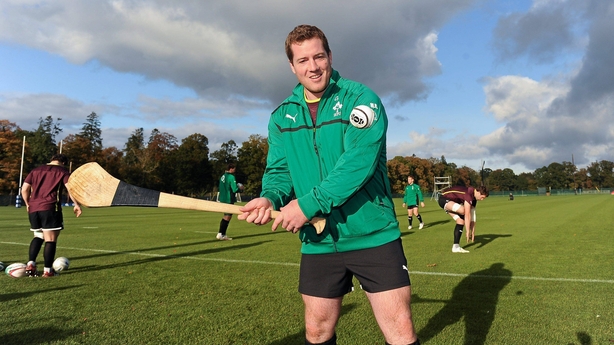 What probably wasn't hammered home enough was that in November 2012, quality Irish tightheads were in relatively short supply.
Mike Ross had the top job, while Tom Court's tighthead credentials had suffered a blow the previous March against England in the Six Nations.
John Afoa and BJ Botha were the main men at Ulster and Munster and not an option for Kidney, while Declan Fitzpatrick was dealing with concussion. Future Irish international Nathan White wasn't yet naturalised.
With the benefit of nine years of hindsight, if Bent was being fast-tracked, he was being fast-tracked above a relatively small queue.
I think for what I know now, and wishing I could have had some of that knowledge back then, things could have been very different.
At the time though, he was a confident professional in his mid-20s, and determined to plough on in whichever direction his Irish journey was taking him. Admittedly, it took him a while to get to grips with the game in Ireland, but when he was offered that Ireland jersey, what fool would have turned it down?
It was the reason he made the move in the first place. Turn down Declan Kidney, and the chance might never come again.
"I thought I was at a good level, and I thought that I could come over and play well, and go all right," he says.
"I think it was the scrummaging initially that I struggled with a little bit, and for a prop that's pretty important.
"I was 26 at the time, and at that point I felt like I was a little bit behind the game, there were 20-year-olds playing international rugby, so at 26 I thought I was easily old enough to be playing at that level."
He's adamant that he has no regrets though, and when you look at the final tally of his career, it's hard to argue.
Four Irish caps, eight trophies with Leinster and 162 appearances for the province across nine seasons is a lot more than many who have hit a scrum in Ireland.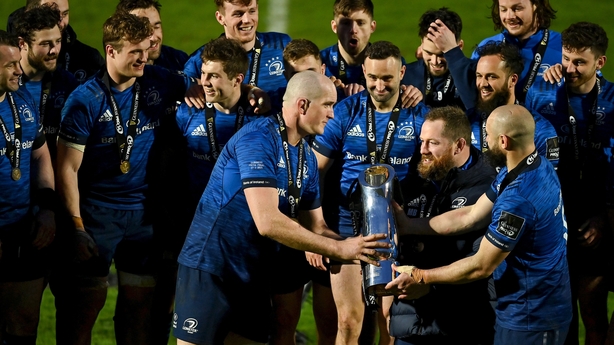 "I learned a huge amount, like I've developed hugely as a player in my time playing in Ireland, and I think for what I know now, and wishing I could have had some of that knowledge back then, things could have been very different.
"It was a shame that it was a bit of a rough start, but I guess some guys have a great career early on and then start to fizzle out, so I feel lucky to have finished playing good rugby and enjoying myself and not just fading away into the distance."
By the time he announced his retirement in April of this year he was a bit of a cult hero for Leinster fans.
With Tadhg Furlong and Andrew Porter regularly unavailable with international commitments in recent years, Bent became a week-in and week-out pillar for the province, the kind of player who most Pro14 coaches would have killed for to have as their third choice.
We need your consent to load this YouTube contentWe use YouTube to manage extra content that can set cookies on your device and collect data about your activity. Please review their details and accept them to load the content.Manage Preferences
As they wrapped up another Pro14 title in March 2021 - Bent's sixth - he was given the honour along with Scott Fardy and Devin Toner of lifting the trophy, a season in which he had made the league's Dream Team at the age of 34.
Every retirement announcement is smothered in praise, but in this case it felt like people were making up for lost time, because at one stage Bent was a lightning rod for criticism.
Even by 2014 and 2015 he was being analysed off a younger version of himself. By this stage, he'd settled into himself in Ireland and was playing regular rugby for Leinster on both sides of the scrum. He was on the outskirts of the Irish squad, a regular in Joe Schmidt's training squads and making non-Test appearances against the Barbarians, or featuring for Emerging Ireland.
I felt I could go out and play reasonably well, but then it felt like there would be people where the safe thing to do would be to criticse me and give me a hard time early on.
Matt O'Connor was recognising him. Joe Schmidt was recognising him. But for a lot of fans - largely outside Leinster - he was still being tarred with the brush of 2012.
Echoing the thoughts of Munster's Jean Kleyn last week, Bent says the criticism was hard to avoid, as much as he was trying to.
He says: "It definitely affected me. I didn't - I tried not to - look at it too much, but the odd time you'd pick up your phone and go on and see what is being said.
"If there was a bit of negative comment, you look at those comments and you do start to wonder what everyone is thinking. It can be a bit of a bad path to go down.
"I think when I was playing my best rugby it was when I kind of decided I had no pressure on me, and to just look for the ball and do whatever I saw fit in those moments. Early on I probably had a lot of overthinking, wanting to go out and put in the best possible performance, and sometimes what ended up happing was quite the opposite.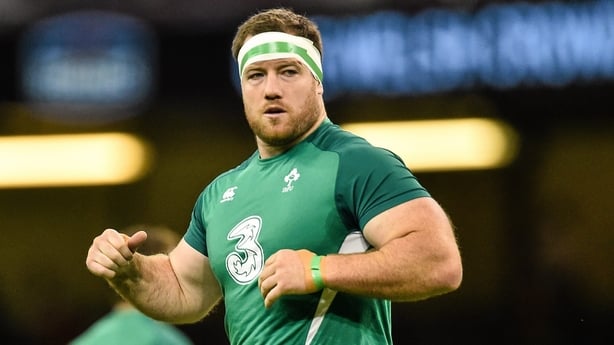 "There are different aspects, you go out there thinking you're going to do so much with your carry or defence, and then if you go out and miss a tackle first up and you feel like you're behind, you're trying to chase things and end up making more mistakes.
"By that stage you couldn't do anything right, that's kind of how I felt at the time. I felt I could go out and play reasonably well, but then it felt like there would be people where the safe thing to do would be to criticse me and give me a hard time early on.
"But that felt like it hung around for a number of years which was disappointing. Towards the end there I don't think there was too much negative stuff floating around, it was all very positive, so in contrast it was far better."
---
After earning two Ireland caps in November 2012, Bent returned to the Ireland jersey for two more in August 2015, having spent much of the previous two seasons playing as a loosehead.
It was a moment of satisfaction for the then-29-year-old to work his way back up the ladder and wear the green jersey again, despite frustrations that he couldn't force his way into Schmidt's World Cup squad.
"It's quite hard to cover both sides. You end up being OK, but not really nailing your role because you've got opposing things in your head, and you're not really perfecting either.
He admits it was another season before he really felt like he was up an upward curve though. Having joined Leinster as a tighthead who could play loosehead, he had slowly turned into a loosehead who could play tighthead over the previous three seasons.
A neck injury at the start of the 2013/14 season saw him lose a lot of power on his right side, which led to issues with his binding as a tighthead, and saw him move over to the loose.
Across the next three seasons he featured in 51 games for Leinster, 39 of those coming at loosehead and 12 at tighthead, versatility which he was hoping would catch Joe Schmidt's eye ahead of the 2015 World Cup. It didn't come to pass.
By now he was playing loosehead as much as he was playing tighthead, a versatility which had almost become non-existent as props became more specialised.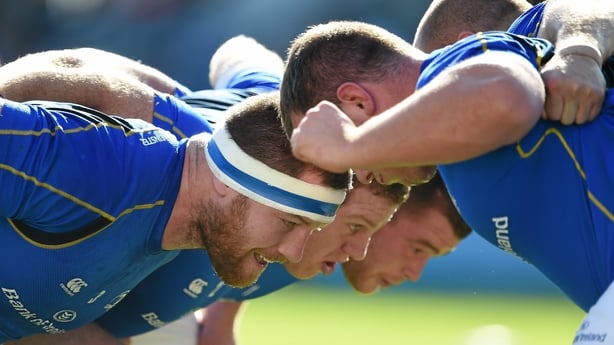 In attempting to offer more, he was arguably offering less, and a decision to move back to his preferred tighthead led to his best Leinster form consistently in the next five seasons.
"When that didn't work out (World Cup selection), I thought what's the point in covering both?" he says.
"It's quite hard to cover both sides. You end up being OK, but not really nailing your role because you've got opposing things in your head, and you're not really perfecting either.
"I think when I decided to just stick to tighthead and just concentrate on that, and just work on that, and get that exactly right is when things started to go better for me. It was probably another season before I got my scrummaging perfect on the tighthead side and was going well after that."
He's been watching with interest as Cian Healy navigates both sides of the Leinster this scrum so far this season, playing the first three games of the campaign at tighthead, before switching back to loosehead again in recent weeks.
"I haven't given him any tips at all," he laughs.
"But I have been having a look and in fairness to him, I don't think he was ever a tighthead in training in the years I was there.
"Credit to him, because he's pretty much coming out and destroying at tighthead. It's been a bit of a success. I wouldn't mind seeing a bit more of him there."
---
While he announced his retirement when he finished with Leinster, he's still got a few more weeks left in him as a professional player, having rejoined Taranaki in the NPC, a move which he says completes the career circle for him.
"I finished up on 48 games for Taranaki, so I was always thinking I wanted to get back and get the 50," he says.
"It wasn't certain by any means, just talking to the coaches and seeing where things were at and it fell into place."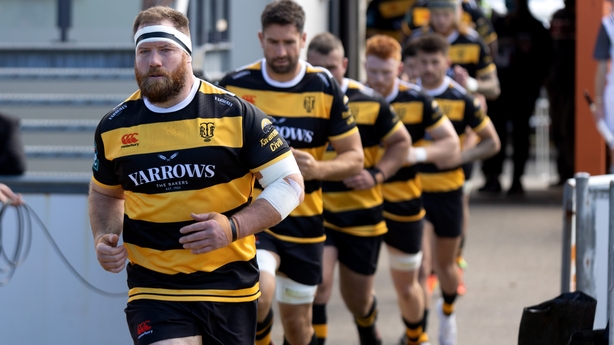 His immediate future lies on the family farm, doing "good, physical work" as he puts it.
Coaching could be on the horizon, but he plans to start small, getting involved with the grassroots scene in Hawera, and working with younger props.
If he catches the coaching bug, he might see where it takes him.
If he doesn't, he's content "milking cows and drenching calves".
"It is quite satisfying to see a guy who has been struggling with something and you offer him a few tips and he tries it and he says, 'Oh, that's a lot better, thanks a lot,' it's good to get that feedback, and as a player it reassures you that the way you're thinking is correct.
"I'll take that as a tester and if I enjoy that, if more things come along I don't know if I'll necessarily pursue it, but if things head in that direction, that could be good as well."
Listen to the RTÉ Rugby podcast on Apple Podcasts, Soundcloud, Spotify or wherever you get your podcasts.