"You'd hate to be on the receiving end of a lot of it. I'd leave you to fill in the 'it'."
The 'it' Jean Kleyn referred to this week is the storm that greeted his call-up to the Ireland squad for the 2019 Rugby World Cup in Japan.
Having moved to Ireland from his native South Africa in 2016, he qualified to play for Joe Schmidt's side under the residency rule in the summer of 2019, selected ahead of Devin Toner for the World Cup in Japan.
It was big news, and placed extra scrutiny on both his and Ireland's performances in the tournament.
When Ireland crashed out once again in the quarter-finals, Kleyn found himself scapegoated, both in mainstream media and social media, even though he'd only played two pool matches.
Early on in Japan, he'd been asked about the criticism being volleyed his way. He brushed it off, he said it was par for the course, he said it didn't really bother him. He said he didn't read it.
He was reading it, and it was bothering him.
"I think around then I started paying attention to what other people were saying about me and thought about me too much, and it sort of took the enjoyment out of it for me," Kleyn says.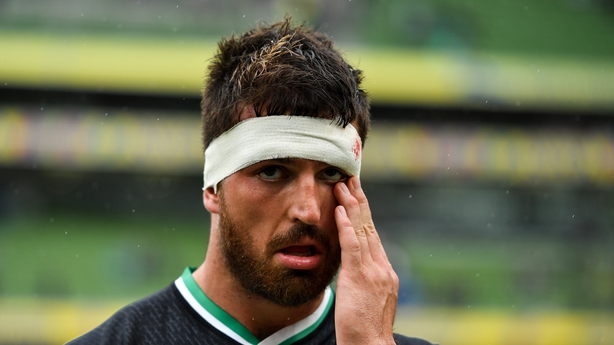 Social media, Kleyn says, was where the criticism was strongest, and where it hurt most.
While he's still active on Instagram, he's no longer on Twitter, the social media hiatus proving to be a turning point in his enjoyment of rugby, a game he felt he was falling out with a couple of years ago.
"A big thing for me was that I stepped away from any kind of social media," said the 28-year-old .
"There was a time around the World Cup that I was getting a fair bit of backlash around my inclusion in the squad, which obviously was not really in my hands or my choice at all.
"Nonetheless, I was still delighted to be there and it was an incredible honour.
"Like I said, I stepped away then and sort of had a look at myself and my family and what I have, and I realised I don't really play the game for people who criticise me or are cynical.
"I play the game because I enjoy the game and because my family love it and my friends love it, and y'know, that's why I do it, and I've just been doing it because of those reasons. I discovered my enjoyment again and it's been superb."
For many athletes who have been at the wrong end of social media's microscope, the playing field was their escape, the place they could park their anger and frustration and rely on their talents.
For Kleyn it was the other way around.
"Off the pitch you can step away from it. No-one is watching you," he says.
"But when you're on the pitch you know everyone is watching and everyone is going to be commenting, saying this and that.
"But like I said, I've stepped away from that and don't pay attention to any of that any more, and it's been a breath of fresh air. It's been brilliant."
---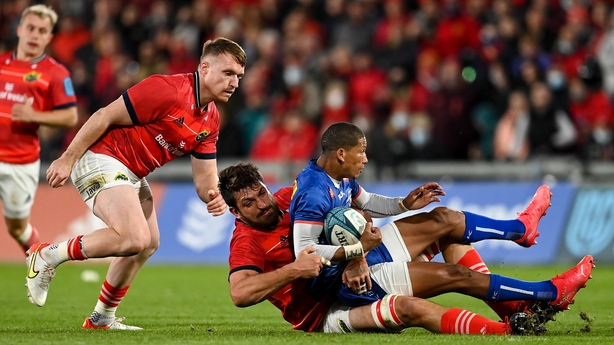 He looks like a man who is enjoying his rugby again, and is arguably better than the player who earned five Irish caps before and during the World Cup two years ago.
Name-checked by Graham Rowntree a fortnight ago for the GPS numbers he is putting up in training and matches, the towering second row says the key to his form in the last 12 months is enjoyment.
When he plays now, he thinks about what can go right rather than what can go wrong. Rugby is no longer, as he puts it, "no craic".
"I don't know, maybe I'm training a little bit harder!" he smiles when asked what's led to his improved form.
"I've probably shed a few pounds and that always helps. If you're a little bit lighter you can move around the pitch a bit better.
"No, I think it's just been a case of doing the extras and that kind of stuff, basically going back to enjoying rugby.
"You know when you're playing rugby as a schoolboy, you tend to try silly things and throw the ball around and you play with confidence because you know there's no real consequence and I think you lose sight of that sometimes when you play in the professional game, you sort of forget that there is a bit of enjoyment to be had if you try something and it doesn't work out completely, at least you've tried it.
"Even training is great craic now (laughs). I even enjoy the tough sessions which I hope Graham Rowntree doesn't hear. Even those sessions are enjoyable, the ones we're beating the crap out of each other out on the pitch."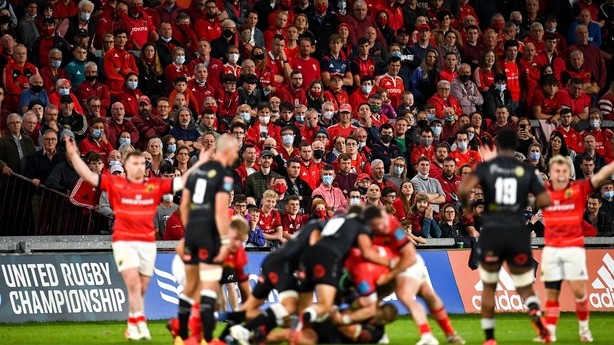 The return of supporters to Thomond Park has helped, with Munster preparing for their biggest crowd of the season tomorrow when they welcome Connacht to Limerick (live on RTÉ2 and RTÉ Player).
The return of Simon Zebo and RG Snyman's big entrance against the Sharks would have been wasted on the concrete echoes of last season.
"Like, it was great running out onto the pitch and there were actually fans at Thomond Park and I actually felt a little bit nervous, which I didn't really feel when there was no-one there and it was an empty stadium," Kleyn says.
"It's just the atmosphere that they bring, man. When you're playing in an empty stadium, it takes away from the game, it almost feels more like a job then.
"But when there's people there there's that serious enjoyment factor and you know you're not just enjoying the game yourself but you're really bringing enjoyment to other people, which I'd say is one of the greatest things about being a professional rugby player, you give enjoyment to other people.
"And it was phenomenal just having fans in there again, like I say there was a buzz and you hear the crowd screaming and singing and having a bit of craic and you just feel that, and it's electrifying. It's brilliant."
---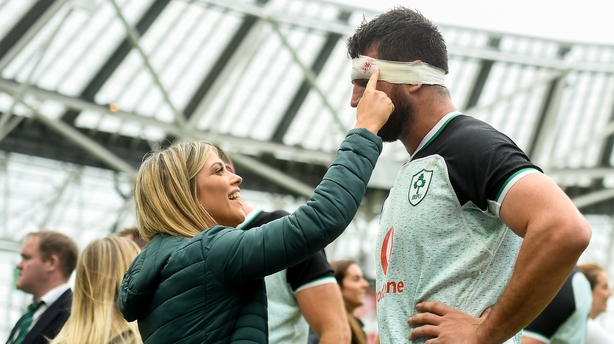 Kleyn is relaxed when asked about his prospects with Ireland.
As mentioned earlier, all five of his caps to date came in the World up and warm-up games in advance, and he's yet to get a look-in under Andy Farrell.
He spoke to both Farrell and Paul O'Connell prior to the summer Test matches against Japan and USA, but remains uncertain on his immediate prospects.
Getting back into the Ireland shirt would probably bring a degree of closure to the most difficult part of his career, but if it doesn't happen he seems content to just enjoy the game.
He adds: "You know what, I'm not too sure where I stand (with Ireland), to be honest with you. Obviously my aspiration is still to play, I think I've one or two more years in me (laughs) so I mean I'd love to play internationals again.
"It's an incredible honour and opportunity, so I don't know where I stand at the moment but hopefully I can work my way back in.
"You can only do what you can do, you can put your hand up and if you get noticed you get noticed.
"If not then, you know, move on."
Listen to the RTÉ Rugby podcast on Apple Podcasts, Soundcloud, Spotify or wherever you get your podcasts.
Follow Munster v Connacht (Saturday 7.35pm) via our live blog on RTÉ.ie/sport or the RTÉ News app, or watch live on RTÉ2 and RTÉ Player. Watch Ulster v Lions (Friday 7.35pm) on RTÉ2 and RTÉ Player.