DHL Stormers second row Adre Smith has been handed an eight-game ban for an act of foul play following a biting allegation arising from their United Rugby Championship loss to Munster at Thomond Park on Saturday.
A 30% mitigation factor was applied due to Smith's "previous record and behaviour during the process."
Smith was cited for an alleged bite on Munster's Niall Scannell in the second half with the player making his feelings known to officials at the time. While the TMO could spot no foul play, Munster head coach Johann van Graan said afterwards that they would be reporting the incident through proper channels.
A disciplinary panel met on the matter and ruled that an infraction had taken place. As it stands, Smith will not be free to play again until 13 February, 2022, but he does have the right to appeal.
"The player received a citing complaint under Law 9.12 – A player must not physically or verbally abuse anyone," a URC statement read.
"Physical abuse includes, but is not limited to, biting, punching, contact with the eye or eye area, striking with any part of the arm (including stiff-arm tackles), shoulder, head or knee(s), stamping, trampling, tripping or kicking.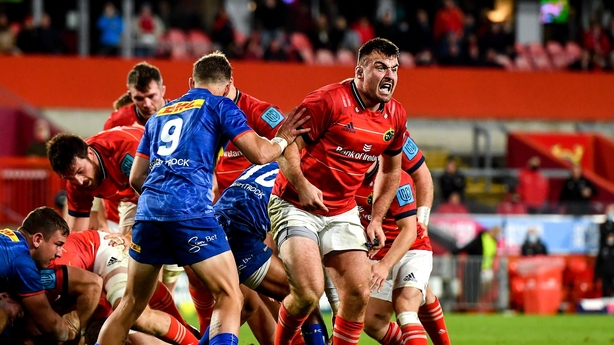 "The Disciplinary Panel, comprising of Sheriff Kathrine Mackie, Iain Leslie (both Scotland) and Janet Gedrych (Wales) upheld the citing after the player failed to prove on the balance of probabilities that foul play had not occurred and selected a low-range entry point. The player's previous record and behaviour during the process were considered and mitigation of 30% was applied.
"As a result, the Player has been banned for a period of eight games. He is free to play from midnight on Sunday, February 13th, 2022. The player was reminded of his right to appeal."