Connacht have been boosted by the return to fitness of scrum-half Caolin Blade and new second row Leva Fifita ahead of their United Rugby Championship meeting with the Vodacom Bulls in Galway on Friday night.
The pair missed last week's opening day defeat to Cardiff in Wales due to respective achilles and finger issues, but have returned to training this week and will be available for selection for head coach Andy Friend.
Next up, is the Bulls on Friday night at the Sportsground, with both sides suffering disappointing defeats in round one.
Connacht left Cardiff empty-handed after an ill-disciplined second half, while the Bulls were given a tough introduction to the URC when they were dismantled by Leinster at the Aviva Stadium.
Senior coach Pete Wilkins says he's expecting a big backlash from Jake White's team when they park up at the Sportsground this week.
"I think they'll certainly be smarting from it," Wilkins said about their defeat to Leinster.
"The Bulls team we saw in the Currie Cup – we watched a large amount of content from that to have a good look at them – and I thought the performance they put in against Leinster was higher energy and it was highly skilled in parts.
"They've got some very good players, they've got some established internationals, others are away, but certainly enough quality there that they are a real threat."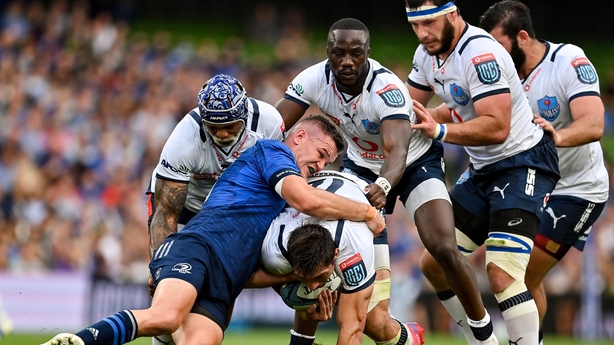 Wilkins added that the South African's offer a lot more than just their famed physical threat tough.
"It's easy to frame them as a momentum team. They want to put you on the back foot on the set-piece, whether that's scrum or maul, whether some second phases will bring runners around the corner, or big runners against the grain, there's an enormous physical threat there.
"But I also think it's too simple to say they're just a purely momentum team and if you front up physically you get the job done.
"There is bit of nuance there in terms of how we play in attack and defence to respect the threats they've got.
"They've certainly got talent in that backline if they do get on the front foot, so there's a balance in there of making sure we front up to stop them getting that momentum roll on, but at the same time making sure we do a bit more than that."
Normally formidable at the Sportsground, Connacht struggled at times on their home patch last season, winning just three of eight games in Galway in the Pro14 season.
However, their natural advantage could be set to return this weekend, as they prepare to welcome back supporters to the ground.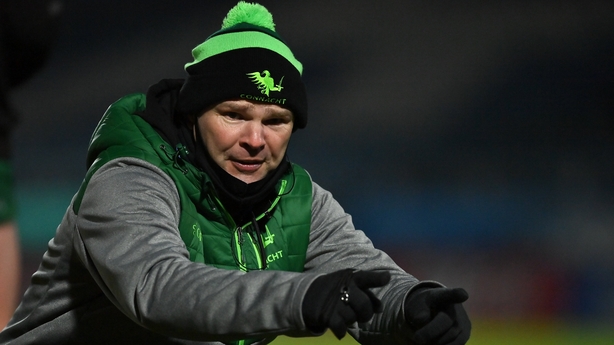 Wilkins (above) says what's more important to find that consistency at home is the messaging he and his fellow coaches deliver to the players.
"It's a really fair assessment to say we were inconsistent in those home games week to week, against different types of opposition, and also within the same game," Wilkins added.
"I don't think, for me, it's a case of concentrating harder or pinpointing on that, it's more around the consistency of our messaging of what we're trying to achieve in that game.
"There's two things that go into that, firstly what's the recipe that we think is the best way of beating the Bulls, and do the payers have a really clear understanding in attack and defence and set piece of what that looks like, so that under pressure they can keep coming back to that thing that we've given them for that week in terms of how we want to play.
"Players, in general, are very good at moments in pressure at getting in a huddle and saying, 'lads, forget the last mistake, lets focus on the next job', but it's a line that's often trotted out without having a clear understanding of what that collective next job is.
"That's where a key part of my job as senior coach is, to make sure that we have an understanding of what that reference point is and that when they do have to have those conversations when we hit a speed bump in that game, we're coming out of that huddle knowing exactly what that next job is as a collective and as an individual in that collective."