By John O'Donovan
The French Open is the most unpredictable of the four Grand Slam events on the women's calendar, with seven different winners in the last seven competitions.
Until Serena Williams won the trophy last year the top seed had not prevailed in the event since Justine Henin triumphed in 2007.
The two-week tournament marks the culmination of a gruelling clay-court season and many players believe it is the toughest Grand Slam to win because of the mental and physical challenges the red surface throws up.
Williams is the warm favourite for the tournament. The American has been in stunning form since the beginning of 2012 and amazingly has lost only nine competitive matches in that 29-month period.
Her victory in Rome last week was her 60th career title and she remains the oldest ever world number one. This year, she has already beaten Li Na and Maria Sharapova, her two main rivals for the title, as well as winning the Rome Masters last week where she beat local favourite Sara Errani in the final.
With such an array of stats, one may wonder why this tournament should not be a foregone conclusion?
For starters, Williams has always struggled at the French Open. She has won the tournament only twice, as opposed to every other Grand Slam event which she has won at least four times. Indeed, before last year's triumph she had not even reached the semi-finals in Roland Garros since 2004.
Williams was also red-hot favourite to win the Australian Open in January but suffered a shock last-16 defeat to Ana Ivanovic, who also took a set off her in Rome last week.
Five of Williams' nine defeats since January 2012 have come in Grand Slams. She also withdrew from the recent Madrid Open, stating a thigh injury as the problem, although it is thought to have been a purely precautionary measure.
If Serena does slip up, 2012 champion Sharapova will be hoping to take advantage.
She has been in great form recently, winning clay-court titles in Stuttgart and Madrid, beating four of the five top-ranked players, before her 12-match winning run on clay came to an end with a surprise defeat to Ivanovic in Rome.
Indeed, that defeat was the first time the Russian lost on the surface to anyone other than Williams since 2011. She has also developed a liking for clay, a surface she once described as making her feel "like a cow on ice".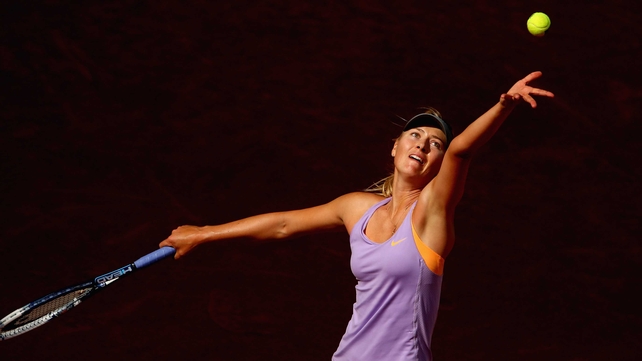 Sharapova has tremendous groundstrokes and is a great defender although her second serve is the one area of her game which is liable to let her down in crucial matches.
However, should she have to face the American she has very little chance of victory, as she has not beaten her since 2004 and her career record stands at just two wins from 18 encounters.
Her powerful game, which leaves most players struggling, appears ordinary against Williams. For the Russian to beat Williams, she will have to play at the very peak of her powers and hope that Serena suffers a serious off-day.
Current world number two Li is also a contender for the title. The Chinese player is the best mover on the women's circuit. She won the French Open in 2011 and her best form often comes out on clay.
She is a tenacious, flat hitter of the ball and was in top form over the early stages of the season, including winning the Australian Open. However, she has not won a tournament since, although she did reach the final in Miami.
Li is coached by Carlos Rodriguez, who took Henin to four French Open titles. Rodriguez has the tactical knowledge that should make her a more complete player than she was when she won the French Open in 2011.
Again, she is a player who has struggled with Williams' power and has only beaten her once in 12 matches.
Simona Halep is ranked fourth in the world and at just 22 has made great strides in the last year.
She won six titles in 2013 and was named most improved player of the year. She has begun this year well reaching the quarter-finals in Australia and going on to win in Qatar.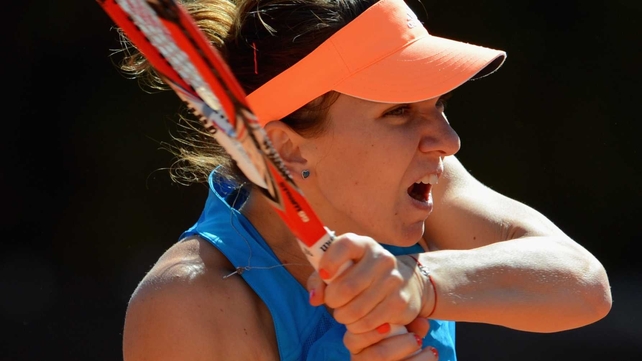 She reached her first Masters final in Madrid two weeks ago before losing to Sharapova in three sets. She is a quintessential clay-courter but at present she doesn't have the sort of game or weapons that would hold their own against the best of the power players in today's game.
She can't yet be considered a serious contender given her record at Roland Garros which stands at one win in three years playing in the tournament
Agnieszka Radwanska has consistently reached the latter stages of the Grand Slams over the last few years and will consider herself well-placed for a shot at the title. The world number four is the least powerful player in the WTA top tier, but she has a great tennis brain and peerless anticipation.
By changing pace, spin and direction frequently, she has found a way to succeed without the relentless power game favoured by so many players.
Against that, she has had a mixed clay-court season, losing in the quarter-finals in Stuggart and Rome and the semi-finals to Sharapova in Madrid.
The return to form of Ivanovic deserves a mention. She is enjoying her best season since 2008. She beat Williams in the Australia Open and has had a good clay-court season, reaching the final in Stuggart, which was her first Masters final since 2009.
She also made the quarter-final in Madrid before losing to Williams in the semi-final in Rome last week.
She has been playing very aggressively and hitting numerous winners. One worry for Ivanovic fans would be her failure to close out matches, having been a set and a break of serve up against Sharapova in the Stuggart final before losing 11 of the last 12 games.
Errani, who was runner-up at Roland Garros in 2012, recently reached the final in Rome before losing easily to Williams, although she was hampered by a thigh problem.
She had some impressive victories en route to the final in Rome against Li and Jelena Jankovic.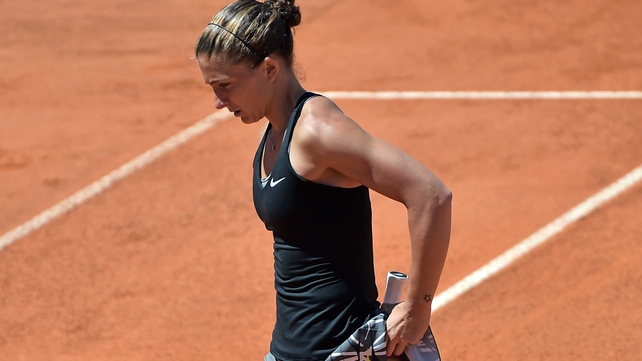 Her victory over the Chinese player was the first time she beat a top-three opponent in 20 attempts.
She has a weak serve but a superb return game and plays her best tennis on clay.
Petra Kvitova has never built on her Wimbledon 2011 triumph and has had a disappointing time since missing much of this season through injury.
On her day, she is one of the few players who can match Williams for firepower as the left-hander has one of the best serves in tennis and clay is her favourite surface.
Eugenie Bouchard has progressed hugely since last season and will be a threat. The Canadian player is just 20 and has played only once previously at Roland Garros. This inexperience may hamper her but she is without doubt a player of huge ability and potential and it will be interesting to follow her progress.
Meanwhile, Azarenka has confirmed she will miss the Open as she is still recovering from a foot injury that forced her to withdraw from tournaments in Doha, Miami, Madrid and Rome in recent weeks.
While the list of possible contenders is lengthy given the unpredictable nature of the competition, Serena Williams is still the safest bet to retain her title.