By John O'Donovan
The longest stretch between any two Grand Slams is almost at an end.
In just a few days, Court Philippe Chatrier will once again buzz with the excitement that surrounds the largest and most famed clay-court tournament in the world, the French Open.
The men's competition, which begins on Sunday and lasts two weeks, should prove to be as exciting as always and there are signs that the top players are not as dominant as in previous years.
Rafael Nadal lost in the quarter-finals in Monte Carlo and Barcelona before winning in Madrid against Kei Nishikori, who had to retire due to injury.
Novak Djokovic lost in the semi-finals in Monte Carlo and then was forced to withdraw from the Madrid Open because of a persistent wrist injury.
He did, however, beat Nadal in a terrific final in Rome last Sunday, which has sent an ominous message to the rest of the draw.
Roger Federer reached the final in Monte Carlo, where he lost to his compatriot Stanislas Wawrinka before suffering a shock defeat in Rome to Jeremy Chardy, while Andy Murray, despite an impressive performance against Nadal in Rome last week, has yet to reach the final of a tournament this year.
There are signs also that the younger generation are beginning to break through, with Grigor Dimitrov and Milos Raonic reaching the last four in Rome.
It was only the second time two players born in the 1990s had reached the semi-final of a Masters tournament, following Nishikori's earlier exlpoits in Barcelona.
The only up-and-coming player to have fallen off the radar is Bernard Tomic, who underwent double hip surgery at the start of 2014.
Now ranked 80, he lost in the qualifying stages for Rome in his first tournament since recovering from surgery.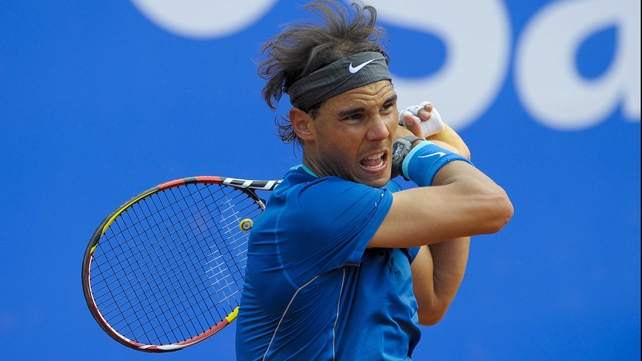 Nadal's form has so far not been at the level of his incredible 2013 season.
He was defeated in the quarter-finals in Monte Carlo by David Ferrer and in Barcelona by Nicolas Almagro, defeats which were huge upsets, given both his record on clay and against those two players.
He has lost more clay-court matches in the past month (three) than he did in any season since 2005.
There were, however, signs in Rome last week that the Spaniard is improving as the season progresses.
His fighting spirit was evident when he won three deciding-set matches, including completing a terrific comeback against Murray.
His position at the top of the rankings is partly due to his forehand and plenty more to his ferocious mental strength, which is possibly the greatest in the history of the sport.
He lost in the final of Rome to Djokovic, who is the man most likely to challenge the Spaniard for the title.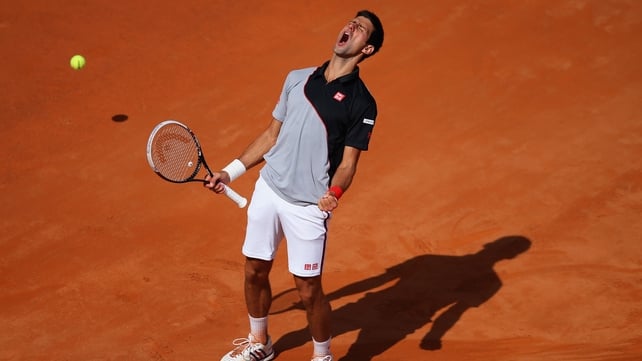 Djokovic came from a set down to play some inspired tennis and win in three sets.
One feels when he performs at this level, he is unbeatable - even against Nadal.
He hit 46 winners to Nadal's 15 and also showed great defensive abilities.
Prior to Rome, the Serb had endured a patchy clay-court season, losing to Federer in the semi-finals at Monte Carlo before being forced out of the Madrid Masters by a lingering wrist injury, which it was initially feared might make him miss the French Open.
It would be a major surprise if neither Nadal nor Djokoic were to win the title.
Nadal is going for an incredible ninth French Open title in ten years and has won 59 of the 60 matches he has played at Roland Garros.
Despite this, Djokovic should be favourite for the tournament. He came very close to beating Nadal in the last two French Opens, losing 9-7 in the fifth set semi-final last year while losing in four sets in the final of 2012.
The Serb has also won their previous four meetings, including last Sunday in Rome. However, they have been best-of three set matches while Nadal prevailed in their two best-of five set Grand Slam ties last year.
A further point of interest will be how Djokovic's wrist stands up to two weeks of gruelling tennis.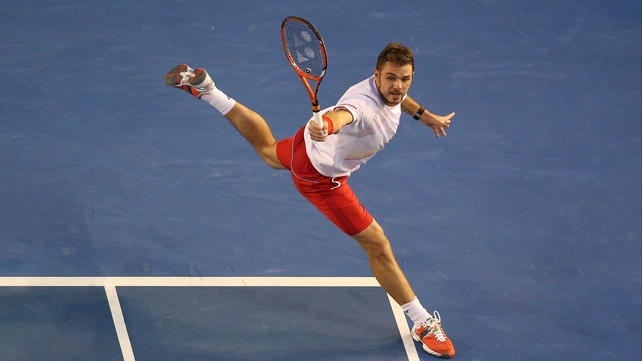 So what of the other contenders?
Wawrinka is the man most likely to challenge the top two. He beat both players on his way to winning the Australian Open, which was a huge moment for him as he had previously seemed to lack the self-belief required to win a Grand Slam.
Despite winning in Monte Carlo, beating his compatriot Federer in the final, he has not built on his Australian Open success and in four of the five events he has entered since he has lost prior to the quarter-final stage.
Despite this, any player who has beaten Nadal, Djokovic and Federer this year has to be considered a serious contender and he has one of the best backhands the game has ever witnessed.
Federer's clay-court season has been interrupted by the birth of his second set of twins. His season had started well when he reached the final in Monte Carlo, beating Djokovic along the way before losing to Wawrinka.
He took time out due to the birth of his children before suffering a surprise defeat in Rome to Jeremy Chardy.
Clay is also his least favourite surface as he struggles to deal with the heavy top-spin which so many of the players in today's game favour.
Federer must be so relieved he won that elusive French Open title in 2009 - it would have been a travesty if arguably the greatest player of all time had not completed a career Grand Slam.
He will be gearing up for another shot at winning Wimbledon but although he has played well this year, he has not won a Masters tournament or a Grand Slam since Wimbledon in 2012.
Murray showed signs that his form is returning in his defeat to Nadal last week. He looked on course for his best-ever result on clay at 4-2 up in the decider, but the world number one hit back to win 7-5.
The opening set, which Murray won 6-1, was the best set he has ever played on clay. He has had a disrupted season between surgery on a back injury last autumn along with splitting with his coach Ivan Lendl and has not reached a tournament final since his Wimbledon victory last year.
Another worrying statistic for the Scotsman is that he has still not beaten another top 10 player since that tournament.
He has clearly suffered from his split with Lendl and is on the look-out for a new coach, with John McEnroe the latest name to be touted as a possible successor.
He appears to be regaining form but, like Federer, one feels his main aim will be to win again at Wimbledon.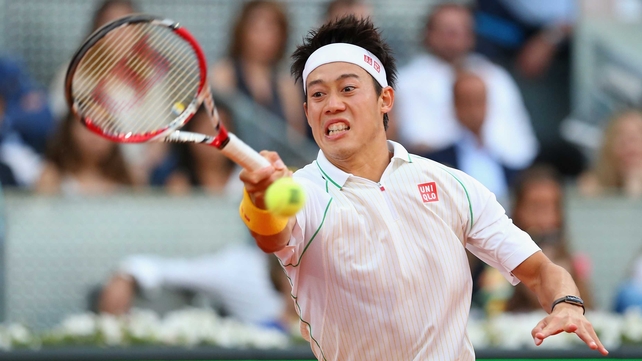 The dark horse for the title is Nishikori. The Japanese star came to prominence in a comeback win over Federer at the Miami Masters before following that up with a title in Barcelona and some impressive play against Nadal during the final at the Madrid Open.
While he has certainly made strides under coach Michael Chang's tutelage, he does appear to be struggling with physical endurance.
He was forced to pull out of a match against Djokovic in Miami and then retired against Nadal in Madrid. The Japanese player was absent from Rome last week as he tries to recover in time for the start of play at Roland Garros.
Outside contenders include last year's finalist David Ferrer who is playing some great tennis and beat Nadal in Monte Carlo before losing a marathon battle with Djokovic.
He boasts very consistent results against players ranked below him but has few triumphs against players above him. Despite his recent victory over Nadal, he has only beaten his compatriot six times in 27 matches. He lacks the sufficient artillery to win the title.
Another outsider is Thomas Berdych, who has bounced back from a heartbreaking semi-final loss to Wawrinka in Melbourne to make the final in Dubai, the semis in Miami and won his first tournament of the year in Rotterdam in February.
The big Czech has the talent but has not yet shown the ability to back up an impressive victory with another in the following round.
The predictions from this corner are that either Nadal or Djokovic will win the tournament, with Djokovic the slightly more likely to triumph and become one of only eight men to complete a career Grand Slam.