Stephen Kenny rarely looks beyond the next game, however, a natural exception can be made for this week's international double header against Norway and Malta.
For the Ireland manger is very firmly focused on next March and the beginning of the Euro 2024 qualification campaign.
Kenny has urged his side to hit the ground running when the eight-game series kicks off, and while plunged right in at the deep end, it may be a case of sink or swim in the opening game as France come to Dublin.
Slow starts to recent campaigns have caused real set-backs in terms of remaining competitive in the group, and with the Netherlands also vying for the two automatic places on offer for the Germany-hosted tournament, there is a sense that Ireland need to open with a result.
An ageing France team, or an ever-evolving one, it remains to be seen what sort of unit arrive in Dublin for that particular encounter, and while Ireland will be dormant for the remaining weeks of November, post Malta on Sunday, and on through to the March international window.
France, on the other hand, begin their defence of the World Cup next Tuesday against Australia and will be hoping to remain involved right up to the 18 December final at the golden bowl Lusail Stadium.
Kenny will travel to Qatar to watch France and attempt to devise their downfall for that vital opener, but the only real tools at his disposal between now and then is this international fixture against Norway, coupled with his players' club form and consistency heading into the spring.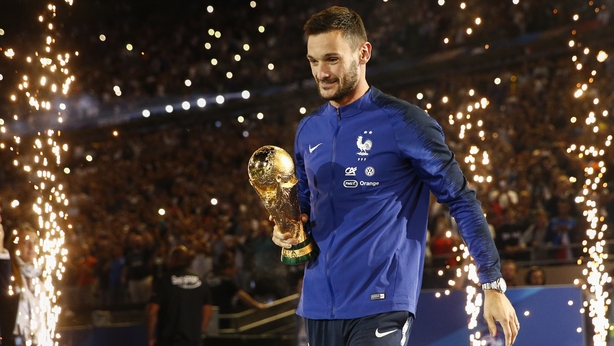 The 2023 qualifying campaign runs from March to November as Ireland will look to upset the odds and snatch a place from either the Dutch top seeds or the French, and while Kenny might afford himself the odd 2024 daydream, he is certainly looking no further into his crystal ball.
For the question was posed on Wednesday whether he believed he would still be in charge of the team come Euro 2028, coinciding, of course, with the submission for a joint UK and Ireland bid to host the tournament.
"I'm not looking that far forward," said Kenny. "I'm not looking further than the European championships and for this campaign, to do my utmost to get the team to perform to the best of their ability and try and qualify."
It was suggested that the current squad may be hitting their peak for the 2028 tournament, and while Kenny admitted that it was not something he had considered, he used the opportunity to pay tribute to the coaches of the underage teams in recognition of the young players coming through and breaking into the senior squad.
"I suppose with the age profile, I see the point of course, but it's not something I can really focus on, Euro 2028," said Kenny.
"But there is a good production line of talent and it's a credit to all of the international managers, the underage ones who do terrific works, and the grassroots clubs who provide them.
"We've seen it with the emergence of so many players in the first team now…Evan Ferguson coming in for the first time, he'll be a different player at that time."
But as for the 2022 version of Ferguson, Kenny said that he fully expected the teenager to slot straight in to the training routine of the squad as a result of his experience with the first team at Brighton over the last couple of seasons.
"He's been training with Brighton's first team for a long time now, and featuring sporadically, so I'm sure he's used to the first-team environment," said Kenny. "It's only been a couple of days so it's difficult to really judge but he's a good personality.
"He's very young and we'll have to see how it goes between now and Sunday. There's always the possibility he could be involved," added Kenny, when it was suggested that he is in line to break Robbie Keane's record as youngest ever Ireland goalscorer should he find the back of the net against Norway or Malta.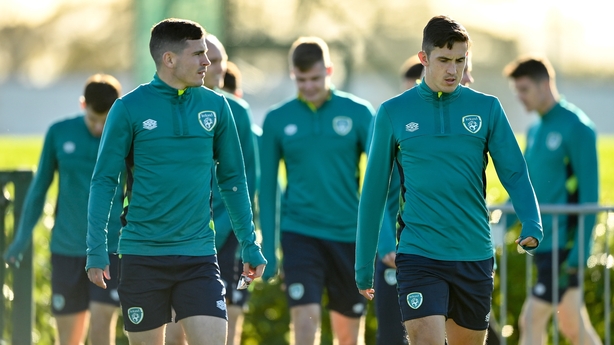 Ferguson is one of four front men remaining in the squad, and it would be fair to assume that he currently sits down the pecking order with Michael Obafemi, Chiedozie Ogbene and Callum Robinson more likely to start against Norway.
The manager also has other options depending on whether he goes with two or three in the forward unit, which could see others like Callum O'Dowda or Mark Sykes employed in attack.
With Scott Hogan and Will Keane dropping out of the squad through injury, as well as other attacking options that are missing like Troy Parrott and Adam Idah, there could be a chance to see how Ogbene and Obafemi link up. However, Kenny hinted that Callum Robinson was in contention as a result of his recent club form.
"It's a dilemma," said Kenny, when asked whether Ogbene and Obafemi could play together. "Getting characteristics that complement each other is important. They can play together at certain times, but Callum Robinson is doing well too. So there's big decisions.
"Callum had a brilliant spell before the June window. Michael has only started three games for us. It's hard to believe that because he's had such an influence. There's an element of competition. I'm sure the three of them will feature tomorrow at some stage."