Stephen Kenny wants his side to hit the ground running when they begin their Euro 2024 qualification campaign in March, and the Ireland manager feels that the visit of Norway to Dublin provides the perfect test for his side ahead of the extended international break.
Ireland will have no more international football following Sunday's away game in Malta – the second game of this week's double-header – until the March international window, which signals the start of the vital campaign on the road to the Germany-hosted tournament.
Kenny describes Norway as one of the better sides who have not qualified for the imminent Qatar World Cup, and while man of the moment Erling Haaland will not play in the Lansdowne Road encounter, the manager believes that the visiting side are full of quality from the top leagues in Europe.
Haaland is the current top scorer in the English Premier League, and while the prolific frontman is missing through injury issues, the national team captain Martin Odegaard is another Norwegian currently shining in the English top flight, starring for table-toppers Arsenal.
And the manager admitted that his plans have not been altered too much as a result of Haaland's absence.
"I don't think it changes that much," said Kenny, when asked about his tactical approach for a team minus the striker.
"Norway have a lot of players playing at a good level, they are all good players. The highest profile is their captain, Martin Odegaard, who is an exceptional p[ayer for sure. They have players in La Liga and other top leagues, so they have shown themselves to be a good team."
A friendly fixture, a rarity in international football since the arrival of the UEFA Nations League, however, the manager stressed the importance of the game, and said that he would name a strong team and expects a competitive performance.
"It's an important game in preparation for France," said Kenny. "We want to pick a strong team. We want a strong performance. Some other players are coming into contention who have been playing well at club level and, and we have to take that into account.
"Obviously, France and Norway are different. It's difficult to gauge, France have been changing their system so much, between a back three and a back four, so you can't say it's the same tactical challenge.
"But it's a really good game, Norway are one of the better teams not going to the World Cup and they have done very well. It is a good game for us.
"France is a big game for us in March and one that we want to get ready for. These two games are good preparation for us, to get the squad together to get more game time, more training time, and it's a long gap between November and March in the windows, and we want to make sure we hit the ground running when we come in."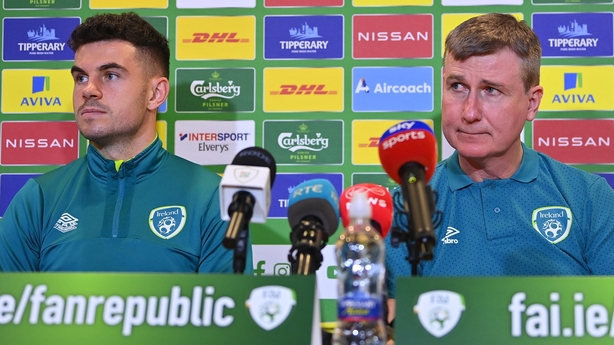 Teenager Evan Ferguson is included in the squad for the first time, however, the manager did not offer any real indication that the Brighton prospect would make his debut against the Norwegians.
"He is one of four strikers in the squad," said Kenny. "It is premature, he has come in early, he hasn't played that many games for Brighton's first team. We rate him highly. He has a chance of being involved but no guarantees at the same time."
Ireland, of course, have been placed in a very tough group for Euro 2024 qualification, and while there are no games until March for the Irish, Kenny will get to watch both France and the Netherlands as he travels to Qatar.
Earlier, the Norwegian head coach, Stale Solbakken, said that the footballing world was doing too little, too late when it comes to objecting against Qatar hosting the World Cup.
"I think that first of all FIFA has the biggest failing, given the circumstances back when Qatar was given the tournament (in 2010)," said Solbakken. "That is obviously the biggest mistake.
"After that, I don't think football has done enough, I don't think journalists have done enough. I think you also have been asleep for a long, long time.
"I think it's only in the last years that it's suddenly, 'Oh, the World Cup in Qatar'. The first years after it was given to Qatar, I think the whole world was more or less asleep, including football people and also journalists."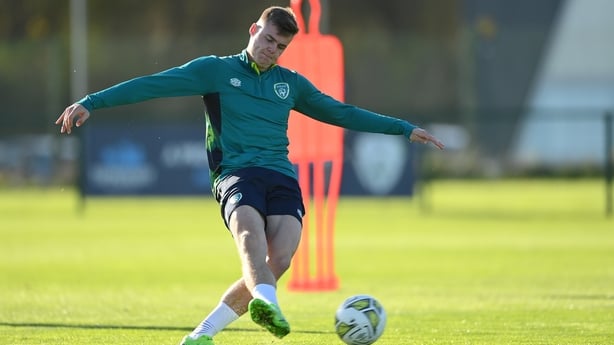 And Kenny admitted that he was conflicted about his upcoming trip to the Gulf State, and while he emphasised that he has previously spoken out about the disparity between rich and the poor in Qatar, he feels that his voice would not hold too much influence on the world stage.
"It's a legitimate criticism," said Kenny, when asked whether the Norwegian's comments resonated in Ireland. "You can't discount that point of view.
"I spoke out at that time when we played Qatar in our group home and away, the disparity between rich and poor in Qatar, the deaths of the migrant workers, obviously the numbers have been questioned, different media outlets have given different accounts of what kind of numbers.
"But there's no doubt that it was distressing, very tragic, really, in those circumstances. It shouldn't happen, that's for sure.
"I'm not sure, to be honest, I'm [not] that significant a person that I can influence any decisions at any level.
"I'm just going in and out for five days. I'm going to see France twice – I've got to do the job to the best of my ability as Irish manager. I get to see France twice against Tunisia and Denmark, I get to see Holland ahead of the World Cup.
"Obviously, with the nature of matches only being an hour away, I get the opportunity to go to eight games in five days just to continue learning and to find out about France and Holland particularly before we play them, which is important for us, massive for us.
"Everything has been building towards these European Championships and towards attempting to qualify for the European Championships. That's been a big ambition and it's important to see the teams at their best in full flight. It gives you a real perspective on the team. That's the reason I'm going."
Meanwhile, the Ireland manager again welcomed the fact that Ireland were bidding to co-host Euro 2028 – the joint bid was formally submitted to UEFA today.
"I think it would be very positive for football in Ireland to have European Championships in Dublin, full stadiums and what that brings, the interest in the country. I think it's a good news story."
Watch the Republic of Ireland v Norway live on RTÉ2 and RTÉ Player on Thursday from 7pm with live radio commentary on RTÉ Radio 1 Extra and follow a live blog on RTÉ.ie/sport and RTÉ News app
We need your consent to load this rte-player contentWe use rte-player to manage extra content that can set cookies on your device and collect data about your activity. Please review their details and accept them to load the content.Manage Preferences