Peamount United striker Stephanie Roche is hopeful that the door isn't closed on her international future as Vera Pauw's squad was announced for the forthcoming World Cup qualifier with Sweden.
Roche made her Republic of Ireland debut in 2008 and last appeared in the green jersey in 2019, but she has been involved in recent sessions at Abbotstown for home-based players.
"I've been on standby for about a year and a half now so I don't know," was Roche's response on 2FM's Game On when asked did she think she was catching Pauw's eye.
"I've always kind of been that player, I've always tried to remain professional. Disappointing to take (not being involved) but obviously you always have to persevere.
"Something that I always say to young players even who I'm playing with now at Peamount is that there might be times when you don't get your call-up but you got to prove people wrong, keep doing the right things,
"Even now at 32 I'll continue to do that until I get my opportunity.
"We've had a very good start to the season with Peamount so my kind of focus is on Peamount and making sure that we continue to do well, and hopefully along with Peamount doing well I can continue to do well.
"It's about persevering and keeping at it, that's all you can do at the end of the day."
One player who is included in Pauw's squad is 16-year-old Shelbourne player Abbie Larkin.
Roche, a 2014 FIFA Puskas Award runner-up, has trained with the youngster at Abbotstown and feels that she could have a top career in the game.
"Obviously Abbie is a very good, young talented player.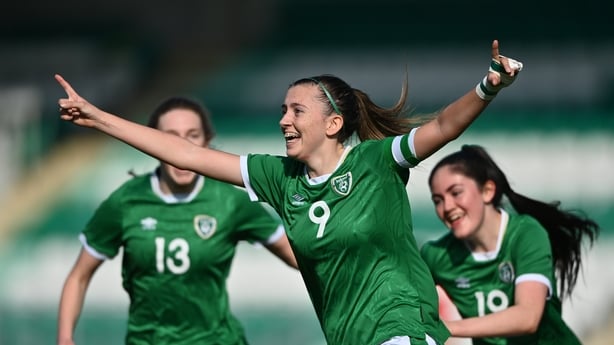 "I don't think she's played too much for Shelbourne this year but she obviously showed at the last camp that she was in that she has ability.
"We've been at the home-based sessions together as well and you definitely can see that she has the ability to go somewhere in the future.
"Hopefully she can continue to progress as a player and I think she has a really bright future ahead of her."
On the game in Gothenburg on 12 April, Roche said that world number two Sweden should be much stronger than they were when they left Tallaght with a 1-0 victory in October, but that the visiting team will be as prepared as they possibly can be.
"When you look at the quality that Sweden have, they're a very good team and they probably weren't really firing on all cylinders when we played them at home.
"I know it was a close game, a kind of unfortunate own goal from Louise Quinn and we kept it tight. I think Sweden weren't (firing) on all cylinders.
"It will be a tough game but away to Finland the girls showed the character and the preparation that they put in and they got a great result over there.
"Vera will definitely have the team ready to go and hopefully they can get a result."
Elsewhere, Roche said that seeing 91,553 turn up to watch Barcelona's 5-2 Women's Champions League win over Real Madrid felt like a seminal moment.
The attendance shattered the previous record for women's football by over 30,000.
"It's brilliant, first and foremost, to see how many people were at the game.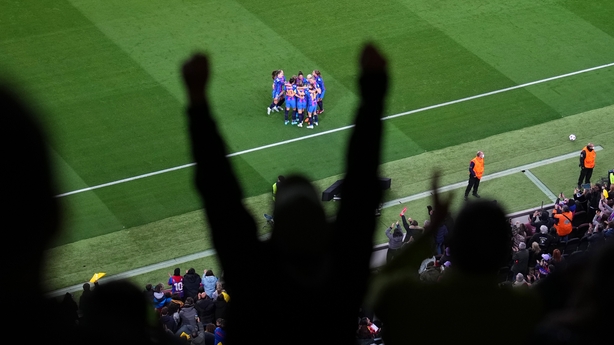 "It's been shared across social media all day today. Most people involved in women's football are just delighted to see so many numbers.
"Obviously for big super clubs around the world like Barcelona and Real Madrid, for them to promote the women's team the way they did to get the crowd into the stadium was brilliant.
"Long may it continue; I think we're starting to see it more and more across Europe. In England Arsenal played at the Emirates recently, Manchester United played at Old Trafford last week.
"It's brilliant to see that happening, men's teams getting behind and trying to get the fans of the men's team to now and go and support the women. Hopefully that can continue."
Roche also said that what she's seeing points more towards a sustained want to grow the sport rather than a few token gesture moments.
"My worry over the years is that sometimes it can be kind of a trend to do it and then it might fall away again.
"The more people you can encourage to go and watch the women's game, the more they'll come back.
"I think people probably have an opinion on women's football before they see it, and then it's not until they go and watch it and (then) realise that it's actually good quality games."
Listen to the RTÉ Soccer podcast on Apple Podcasts, Spotify or wherever you get your podcasts.
We need your consent to load this YouTube contentWe use YouTube to manage extra content that can set cookies on your device and collect data about your activity. Please review their details and accept them to load the content.Manage Preferences