During the 2011 League of Ireland season, Eoin Doyle scored 20 league goals in 34 games for Sligo Rovers.
The Bit O'Red scored more goals and conceded less than every other team in the Premier Division that season, however, it was Doyle's former club, Shamrock Rovers, who were crowned champions.
Sligo would build on that fine season and go on to win the league the following year, however, Doyle had since departed; his goalscoring prowess leading him to the Scottish League and to Edinburgh, where he signed for Hibernian.
Ten years on, and after eight further clubs, the Dubliner can easily be placed in that oft-derogatory category of journeyman footballer.
However, this much-travelled striker came with the very valuable commodity of knowing how to put the ball in the back of the net.
The move south from Scotland to Chesterfield in Derbyshire shone a light on Doyle, who would become a perennial transfer window target for clubs looking to take a punt on a renowned goalscorer.
An average of a goal in every other game at Chesterfield attracted Cardiff City, and from there Doyle impressed at a string of clubs before reaching his final destination in the English lower tiers, Bolton Wanderers in 2020.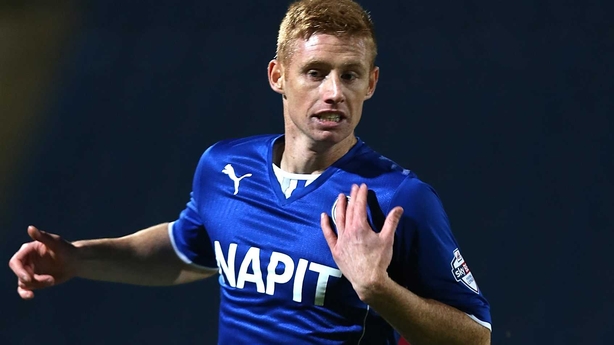 A club in crisis, Doyle brought a whole lot of joy to the Wandering Trotters fans as he quickly became a fan favourite scoring 19 league goals in 43 games last season.
But Doyle bade farewell, somewhat prematurely, to the once-titled Reebok Stadium over Christmas as the genial striker set sail for pastures new.
Offers to remain in England were rejected as Doyle, going against the general trend of ageing Irish footballers, opted to return home.
It's a much-changed landscape since the 2011 season when Doyle last laced up his boots in the League of Ireland with the only constant since his departure being that Shamrock Rovers were champions when he left, and champions upon his return.
A rumoured Shamrock Rovers reunion did not materialise, as Doyle will ply his trade with former Hibs team-mate, Tim Clancy, in Inchicore with St Patrick's Athletic.
And while Doyle did not pick up any international caps during his decade away, his return is consistent with the emerging reality that the League of Ireland is an attractive proposition for Irish players in the twilight of their careers.
The best example in recent times to compare to will be that of Joey O'Brien, who came back to Shamrock Rovers having been capped for Ireland and played in the Premier League, and has been rewarded with an extremely fulfilling experience, winning the FAI Cup and two league titles with the Hoops.
O'Brien, as a result, now looks to further his career in the league and will coach at Shelbourne alongside another former international who came home to end his career.
Damian Duff's Shamrock Rovers experience was not as impactful as O'Brien's on the pitch, but like his new coaching partner, the former Ireland star has enjoyed a mutually beneficial experience since returning home, working with the next generation of young footballers, while picking up high-profile coaching roles with Celtic and the Republic of Ireland.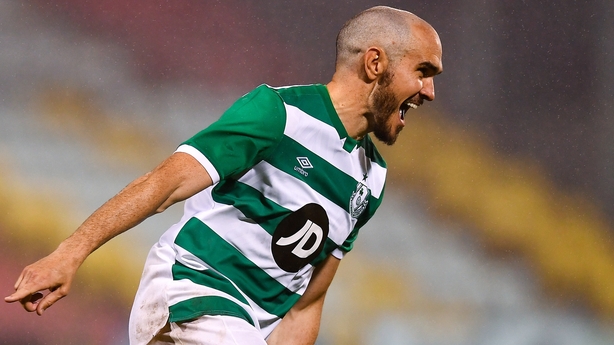 But all eyes will be on Doyle to see how much of an impact he can make in the 2022 campaign with St Pat's, as it is not always the case that returning players will have the desired effect.
Colin Healy at Cork City is another of the success stories for players coming home, however, others have failed to make their mark with the likes of Chris McCann at Shamrock Rovers and Daryl Murphy at Waterford failing to really fire.
The most disappointing aspect of Doyle's return to Dublin, from the Saints' perspective, is that he didn't return 12 months earlier.
Had Doyle been leading the line for the Inchicore club last season, there is every chance that Stephen O'Donnell's side could have snatched the title from their Dublin rivals, but now the returning striker is coming into a team that will need to rebuild to a certain extent having lost several key players and their manager since the end of the season.
But Saints were quick to act on O'Donnell's Dundalk departure by giving another young coach a chance to lead the team forward and the Doyle signing shows that the Richmond Park outfit are keen to maintain their status at the top end of the table, challenging for silverware.
"I wanted to make sure I'm able to still do it on the pitch when I came back," said Doyle, earlier this week, speaking about his return.
The striker will be just about to turn 34 as this season starts but obviously feels like he is still in great shape coming into what has become a more young players' league.
Clancy's existing relationship with the player will certainly help to get the best out of the goal poacher and while the calendar is not as relentless as it is in England, the striker will still have to be managed to get the optimum return.
Still expect Doyle to be challenging for the top scorer accolade and his goals could prove vital for Saints to move quickly on from the O'Donnell saga that took some of the gloss off their 2021 performance, ending up as league runners-up and Cup winners.
Doyle also said that he didn't want to "come back at 36, 37 and have no value" or when he was "half dead."
However, for a player who keeps himself in good nick, he might have a rethink in a couple of seasons' time, especially when he sees another man who is rumoured to be returning to the league in the not-so-distance future – the soon-to-be 40-year-old, Wes Hoolahan.