Eoin Doyle says he wanted to return to the SSE Airtiricity League Premier Division while he was still physically able to "to do what I do" as he looks to spearhead St Pat's domestic and European challenge in 2022.
Doyle's capture is a serious statement of intent from the Saints.
A call from Pat's CEO Garrett Kelleher over Christmas convinced the 33-year-old striker to come to Inchicore from Bolton Wanderers when he had several other offers on the table, including from Shamrock Rovers.
Kelleher and boss Tim Clancy lured Ryan to the FAI Cup holders, and - with his childcare business, Lily's, also based in Dublin - the well-travelled frontman believes the pieces have fallen nicely into place.
"It was always something I wanted to do," he said on Wednesday.
"I got the call off Mr Kelleher over the Christmas period and things started to move fairly quickly. It was something I jumped at.
"I wanted to make sure I'm able to still do it on the pitch when I came back. I didn't want to come back at 36, 37 and have no value... to just be picking up a wage or whatever. I wanted make sure when I came back I was still able to do what I do I suppose.
"To be fair there was loads of other interest before the window even opened in January. I don't want to come across as big-headed or anything, I'd say there were six or seven clubs in England [interested] in most transfer windows because of my goal record.
"When this popped up, speaking to the owner and Tim, it was just something I really wanted to do. Like I said, me coming back and having value on the pitch was important to me. I didn't want to come back when I was half dead! Once we started chatting it sped up and became a reality very quickly."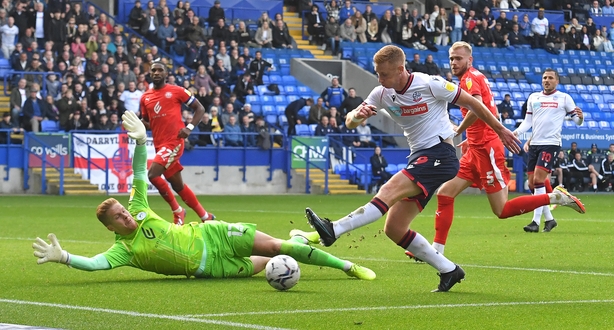 Doyle played with Clancy at Hibernian back in 2012. The new manager has had a whirlwind month himself having departed Drogheda United to fill the vacancy left by Stephen O'Donnell, who left for Dundalk.
He knows exactly what Doyle is capable of in front of goal - as do Bolton, whose supporters were united in their praise for the departing attacker.
Doyle had nothing but positive words for the Trotters too, and confirmed he will remain in touch with the League One club, acting as one of their Irish scouts.
"It was just a conversation on the way out the door, just to say, 'if there's any good young lads over there just give us a shout won't you?'" he added.
"I've left the club on very good terms. Anything I can do to hep the in the future I definitely will.
"I've still got a couple of years left and obviously the childcare business was a big factor in me coming back as well, I wanted to be on the ground for that to make that it's the best service it can be, to help it grow.
"I had a great time there, I'll always have fond memories of the place. There were some lovely comments [from the fans]. It's always great to leave like that."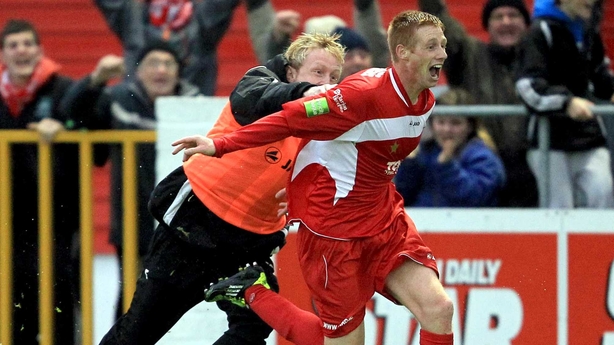 Now, he's focusing on making an impact on a league he last played in over a decade ago. "Very young, very energetic," is how Doyle describes the Premier Division now. But he's kept in excellent shape through the years and is hopeful he'll benefit from having a less demanding schedule - 36 league games as opposed to the 46 he's been accustomed to in England's lower divisions.
"The last year or so, you definitely feel, not the pressure, but the pain of playing 45-50 games a year.
"Saturday-Tuesday, Saturday-Tuesday, it can be very demanding. I love it, but you do feel the pain of it eventually. Obviously, going back and playing a few less games, I'm sure it will help the body."
As for Pat's title chances, Doyle was reluctant to make any lofty predictions: "We'll be competitive, I'll tell you that much..."