RTÉ Soccer analyst Lisa Fallon believes the FAI must show their faith in Republic of Ireland boss Stephen Kenny after "capturing the hearts and minds of the nation" in recent months with the upsurge in performances of the team.
Ireland finished third in their World Cup qualifying group following two 3-0 away victories and draws with Serbia and Portugal.
It's a big turnaround from a hugely disappointing start under Kenny as fortune did not favour the Irish boss early in his tenure.
Kenny has led the Boys in Green to four consecutive clean sheets for the first time in a decade, while the 20 goals scored in the calendar year are more than the three previous years combined.
The former Dundalk boss has blooded a host of young players, as well as overseeing some of the best performances in a Ireland shirt from the likes of Jeff Hendrick, Callum Robinson and Matt Doherty.
The Irish supporters in Luxembourg made their feelings known last night as they continually sang the manager's name, while sell-out crowds against Qatar and Portugal also showed the backing for 50-year-old.
Fallon sees no reason why the FAI would not invest in Kenny, given the change in mood he has brought away within the sport in the country.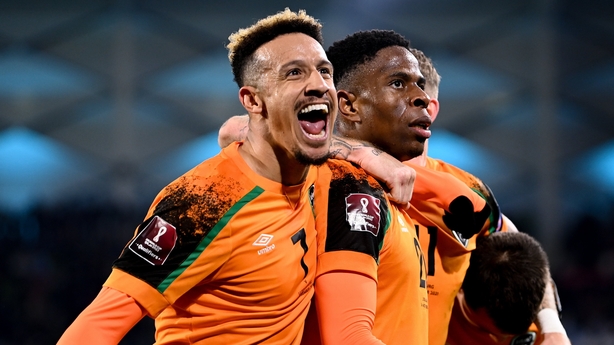 The association remain in a difficult place financially, but the Galway United coach has stressed there is a different type of wealth within Abbotstown which previously was not there.
She told RTÉ Sport: "Stephen Kenny acknowledged that Ireland are not getting carried away with a tiny bit of success. At the moment it's low-level success.
"We want to see that success and progression continue. It looks like there is an appetite for hard work and doing what needs to be done to get to where we can be. The target isn't where we used to be, the bar is being set a little bit higher for football in Ireland.
"That is what excites me most. Stephen Kenny has shown he is the certainly the man bringing progress to the team on the pitch and it'll be up to other people to deliver that off the pitch. For me, we've seen enough progress.
"This team has captured the hearts and minds of the Irish nation and that is something we haven't seen for a very long time. You have to pay attention when people buy in and that is the best currency the FAI and Stephen Kenny could have right now."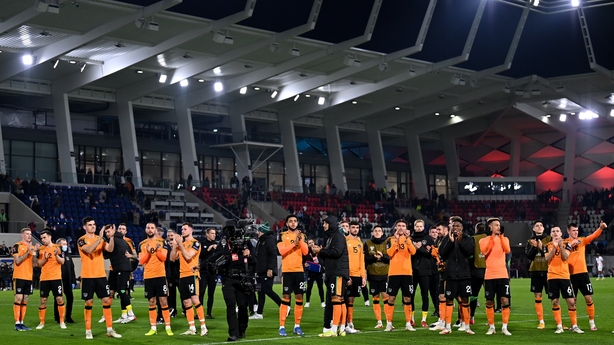 Ireland struggled in periods of the game last night – particularly at the start of the second half – but the opening goal and the introduction of Jason Knight had a transformative effect.
The manner in which Ireland took their concluding goals was unlike many previous efforts for the Irish team under former managers as Chiedozie Ogbene and Callum Robinson finished clinical and precise Irish attacks through clever passing football.
Fallon recalled: "It was an emotional rollercoaster of a game. That Gavin Bazunu save was something to behold. You need moments like that.
"If you look at the team and the subs that came on, they contributed to, as Stephen said, wasn't a perfect performance, but it was a perfect result.
"A clean sheet with three great goals. One was in our traditional set-piece format, the other two with two really well orchestrated goals. There is so much to enjoy about how Ireland are playing. It did take time for the team to find a way to win. That is what is different about this team. They're now capable of finding ways to win.
"They have different ways of doing it in the locker. That is what is exciting and what ultimately is going to make Ireland become an even more difficult opponent for teams as we go forward."
Fellow analyst Liam Brady reiterated his belief last night that FAI chief executive Jonathan Hill and their board should bide their time and allow some Nations League games to conclude before deciding on who is the right manager to lead Ireland in the Euro 2024 qualification process.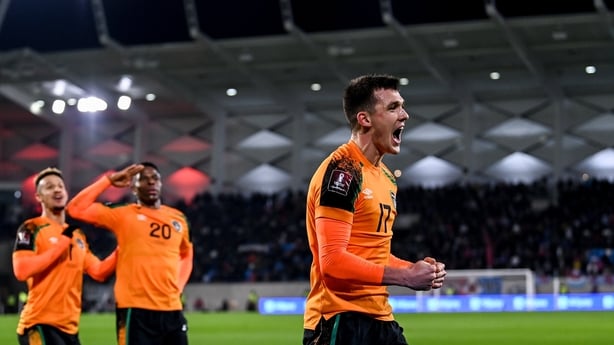 Ireland have traditionally paid out huge salaries to managers with mixed results and, as Brady stressed, mistakes have been made by the FAI which have had financial repercussions.
The "new FAI" have laid out a plan where they want to increase time and money spent at youth level, develop the League of Ireland and overall have a longer-term vision.
The manner in which Kenny has led the upsurge, his popularity within all of those bases, and a shared "humility" with his employers are more positives according to the former London City Lionesses boss.
She concluded: "I think what you wanted to see really was progress under Stephen.
"There is nobody denying the Irish team and the FAI were at a real low point. What we have seen is progress on the pitch but also in the FAI as well in terms of restructuring.
"They've launched a new strategic plan. There is a different tone to the FAI in how they are doing their business.
"It looks like there is an acknowledgement of where they were. There is a humility about the organisation that I don't remember seeing in a very, very long time. That is positive to see."