Liverpool manager Jurgen Klopp admits he still does not know whether he will be able to select Alisson or Fabinho this weekend after the Brazil Football Confederation asked FIFA to ban the players.
The pair, plus Roberto Firmino – who is currently injured and will not play at Leeds on Sunday – were selected for World Cup qualifiers in South America but did not travel due to concerns over the requirement for 10 days' quarantine when they returned.
That has resulted in Brazil requesting a five-day suspension, the sanction for clubs not releasing their players, be invoked.
Discussions continue as Premier League clubs (Manchester City, Manchester United, Chelsea, Leeds, Watford, Newcastle and Wolves are all affected) argue the unprecedented circumstances of the global pandemic were sufficient justification for their decision.
Cork man Caoimhin Kelleher is in line to replace Alisson if the Brazilian is ruled out.
"I don't know what will happen at the weekend, to be honest," Klopp told liverpoolfc.com.
"In this moment, we have to see what other people decide and then we will again accept that probably, do what people tell us and try to win a football game.
"But the whole situation is really just like the whole world in the moment in a nutshell – 'ah, in football they have these problems as well.' Yes, we have these problems. And now we will see who finds the solution."
Klopp, a consistently vocal opponent of the congested global football calendar, also criticised South American football authorities for their lack of foresight.
"We all know we are in the middle of a pandemic, which is difficult for all parts of life and for football it was difficult as well – we have a few more games to play than we have to play usually internationally," he added.
"We had a summer break where all of a sudden somebody organised again a Copa America, where they could have played the games, for example, without playing a Copa America, which they had a year before.
"Then a week or 10 days before the international break we get, 'OK, we play now three games and the last game is on Friday morning, 1.20am (BST).
"Our players, if they come back then they have to quarantine 10 days in a random hotel, next to the airport probably, which is not good for any people who have to do that but for a professional football player, being 10 days in a hotel – with the food they get from there – you lose everything.
"You lose muscle, you lose everything. It means 10 days in the hotel, coming back (and) needing pretty much 10 days to get on track again."
The hosts could be without Raphinha, who missed what could have been his first cap for Brazil. Leeds boss Marcelo Bielsa said the row was the product of a saturated calendar with too many matches.
"It's convenient for the industry that there are a lot of games," he said. "They don't care if players are saturated, injured or play badly because they play too much. The (answer) is that we should all earn less then we can have fewer games."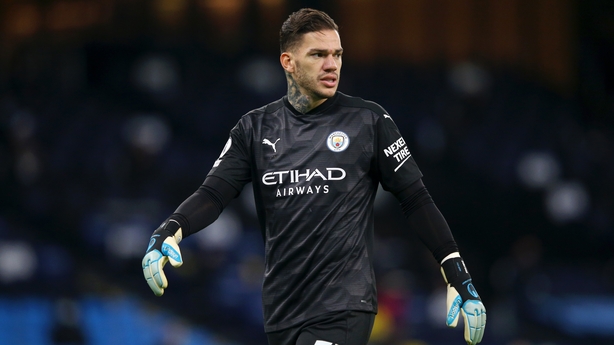 Manchester City boss Pep Guardiola said he was also unclear whether his Brazil duo Ederson and Gabriel Jesus will be able to face Leicester tomorrow.
Guardiola said at a press conference on Friday: "Right now, at 1.35pm, it is unclear. I don't know, hopefully they can play. We are going to wait to see if they can play or not."
With Brazil also having quarantine rules, Guardiola admits the whole situation is a confusing one.
He said: "If they had travelled there they wouldn't be allowed to play for quarantine.
"If they do it, so they cannot play in Brazil, and after they come back and cannot play here for 10 days.
"If they don't fly they are suspended for five days because they are here. It makes no sense."
Chelsea manager Thomas Tuchel, who may be without Thiago Silva at home to Aston Villa, said he could not understand who benefitted.
"It makes no sense from which side you look at it," he said. "Does it make sense for Brazil? No. Does it make sense for us? No."
Manchester United manager Ole Gunnar Solskjaer, who could be without midfielder Fred for Saturday's match against Newcastle, said: "I think it's a lose, lose, lose situation for everyone – national teams, players, clubs. It's been a farce…
"For me, I'm disappointed with the whole thing. Common sense might not be so common anymore and we need to prepare a game without Fred."
By contrast, Everton manager Rafael Benitez says the club's good relationship with the Brazil Football Confederation will allow him to pick Richarlison to face Burnley on Monday.
The Toffees were under no obligation to allow the forward to play in the Olympic Games in Tokyo after his involvement in the Copa America just a couple of weeks previously but took a wider view of keeping the player and his association happy.
That appears to have paid off as the 24-year-old will not be subject to the same five-day ban FIFA are imposing on other Premier League clubs for not allowing their players to travel to South America for World Cup qualifiers due to concerns over quarantine restrictions on their return.
"I think we are in a much better position than anyone because when we allowed him to go to the Olympic Games we were in contact with them (Brazilian FA)," said Benitez.
"We told them it was a complicated situation for us but we could understand how important the Olympic Games were for the association.
"We have a very good relationship with them and they said they understand and Richarlison was not an issue.
"Maybe other players but not Richarlison because we are good with them and they are good with us at the moment."
Newcastle manager Steve Bruce also today confirmed that Miguel Almiron is available for his team against United tomorrow, despite reports the Paraguay Football Association had asked FIFA to invoke its five-day rule.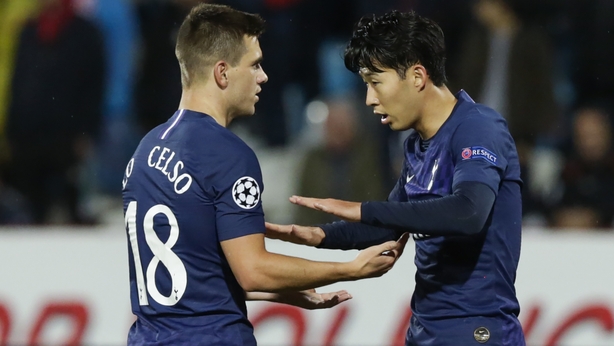 Tottenham trio Giovani Lo Celso, Cristian Romero and Davinson Sanchez will not return to the club until next Saturday after they defied Premier League rules to go on international duty.
Argentinians Lo Celso and Romero and Colombia's Sanchez travelled to South America for World Cup qualifiers last week, despite the clubs being allowed not to release them due to the games being in red-list countries.
All three are currently at a training camp in Croatia from where they can travel to England after 10 days and circumvent any hard quarantine rules. If they had travelled straight home they would have had to stay in a Government-approved hotel for 10 days.
They will definitely miss the game against Crystal Palace on Saturday, the Europa Conference League game with Rennes on Thursday and most likely the match with Chelsea next Sunday given their late return.
Boss Nuno Espirito Santo said: "I can tell you that they are in Croatia. That's what we decided to do to try to avoid more problems.
"So the solution was to try to get them in a country where after that they can join the group. Now they are working with the sports science, a physio, in Croatia.
"They will arrive the day before the match against Chelsea so they will not be available for the Conference League game."
The trio were set to be fined by the club for absconding, though Nuno said everything would be kept in-house.
"Like I said before, when a player is called to the national team it's something that for us as a club makes us particularly proud because it reflects on the quality of the players that we have and we have to respect, we have to respect," he said. "Much more of that, we'll deal with the problems between us.
"All the situation that happened… first it's confusing for everybody because we don't have too much news from the governing bodies on what we should do, what to expect in the next international break.
"This is the main concern for us that things can be solved for the future. But it's really difficult to understand because first of all when a player is called up to play for his national team, that's one of the most important things a player has, and we need to understand that.
"And at the same time we need to understand that this can happen to any of our players, not only the South American ones – our European players can suddenly be in the same situation.
"Because it's a pandemic and no one is able to control it. More than that all the issues, all the situations, we're going to solve it between ourselves."
Spurs had a tough international break as Son Heung-min picked up an injury which could derail his brilliant start to the season.
He will be assessed, but looks set to miss out against Palace.