French manager Didier Deschamps has played down trouble in the France squad after a simmering row between strikers Olivier Giroud and Kylian Mbappe threatened to spill over on the eve of Euro 2020.
The world champions are one of the favourites to win the tournament and their final warm-up game was a comfortable 3-0 over Bulgaria on Tuesday.
Giroud found the back of the net twice late on following Antoine Griezmann's opener, but was not impressed by the service provided by PSG star Mbappe during the game.
The Chelsea striker voiced his frustration after the match, singling out the 22-year-old for failing to pass more often.
"Sometimes you make the runs and the ball is not arriving. Perhaps we could have found each other better, there it is," he told reporters.
French newspaper L'Equipe reports that an incensed Mbappe threatened to call his own press conference to give his side of the story before being talked out of it by Deschamps, who insists players will usually back themselves on the pitch as to whether they are in the best position or not.
"If you received the ball after each time you called for it, it is always the same," he said.
"The attacker says: 'I am making runs, but it's on the midfield.' The midfielders will say that it is on the attackers. Sometimes, the pass isn't forthcoming, sometimes it is down the movement. But this is not a stigmatisation of Kylian or whoever."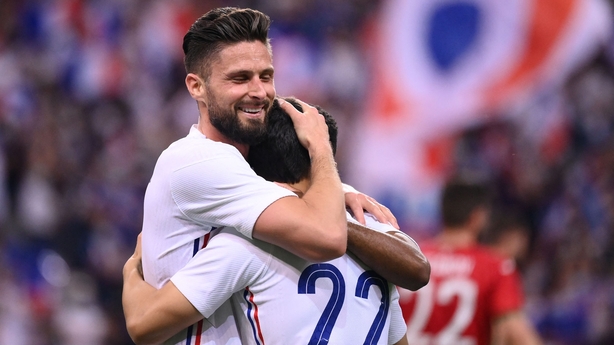 The former Arsenal frontman replaced Benzema against Bulgaria, with the returning Real Madrid forward expected to lead the French attack alongside Mbappe for their tournament opener against Germany next Tuesday.
Giroud is now just five goals shy of Thierry Henry's all-time record goal-scoring tally for Les Bleus.