"Everybody is still talking about that goal and everybody's still talking about that cross."
Arnold Muhren's not wrong on that count - they most certainly are. Major international finals aren't always classics, nor do they always feature outstanding goals.
But every once in a while, there is a goal that remains permanently embedded in the collective memory. Carlos Alberto's emphatic strike to finish off a glorious Brazilian team move against Italy in the 1970 World Cup final is one that still elicits regular invocation.
But for the European Championships, many jaws have remained rooted to the floor since the afternoon of 25 June 1988 when Marco van Basten defied the laws of physics with a volley from the most improbable of angles to put the icing on the cake for the Netherlands as they won what is still their only senior international trophy.
But like the team goal that led to the Carlos Alberto finish 18 years earlier, Van Basten required someone to provide a cross for his boot to meet.
That assist came courtesy of the aforementioned Muhren, whose optimistic cross from the left wing against the Soviet Union was the final catalyst for an Oranje outfit who had met Ireland along the way at Euro 88.
Ahead of this year's delayed renewal, the former Manchester United, Ipswich and Ajax midfielder spoke to RTÉ Sport about his memories of setting up one of the most talked about goals in international football history as well as what it was like to battle Jack Charlton's nascent Ireland side and line up alongside close friend Frank Stapleton, Paul McGrath and Kevin Moran at Manchester United.
We need your consent to load this SoundCloud contentWe use SoundCloud to manage extra content that can set cookies on your device and collect data about your activity. Please review their details and accept them to load the content.Manage Preferences
For Muhren, Euro 88 was always going to be the last staging point of his decade-long international playing career. By the time the tournament kicked off, the then-Ajax man had just turned 37 earlier that June but remained a starter for the Dutch under the legendary manager Rinus Michels.
But Netherlands had a wave of talent ready to revitalise the team and make their mark at a major tournament. While the Dutch had been absent from Euros and World Cups since 1980, the likes of Van Basten, Ruud Gullit, Frank Rijkaard and Ronald Koeman, who were all born between 1962 and '64, had emerged at the start of the decade and began to show what they were made of at elite club level.
"We knew we had a good team because we had some world class players in our team, like Ruud Gullit, Van Basten, Rijkaard, Ronald Koeman. They had all been very successful, of course, with AC Milan - Gullit and Van Basten – and we won with Ajax ourselves in '87 (the European Cup Winners Cup)," Muhren tells me over the phone from his hometown of Volendam.
"PSV won the Champions League in (1988). So overall we knew we had a good team but we also knew that it was going to be a tough competition. I mean if you have world class players in your team, everything is a little bit easier then.
"Especially because we had a very, very good balance in our side. We had very good defenders in Rijkaard, Van Tiggelen and Van Aerle. And obviously Koeman was there as well, but he was pushing into midfield now and again.
"We had creative midfield players and the one sitting midfield player was Jan Wouters. And up front we had extra class up front with Gullit and Van Basten."
And of course, Muhren, who started every game as the elder statesman in midfield.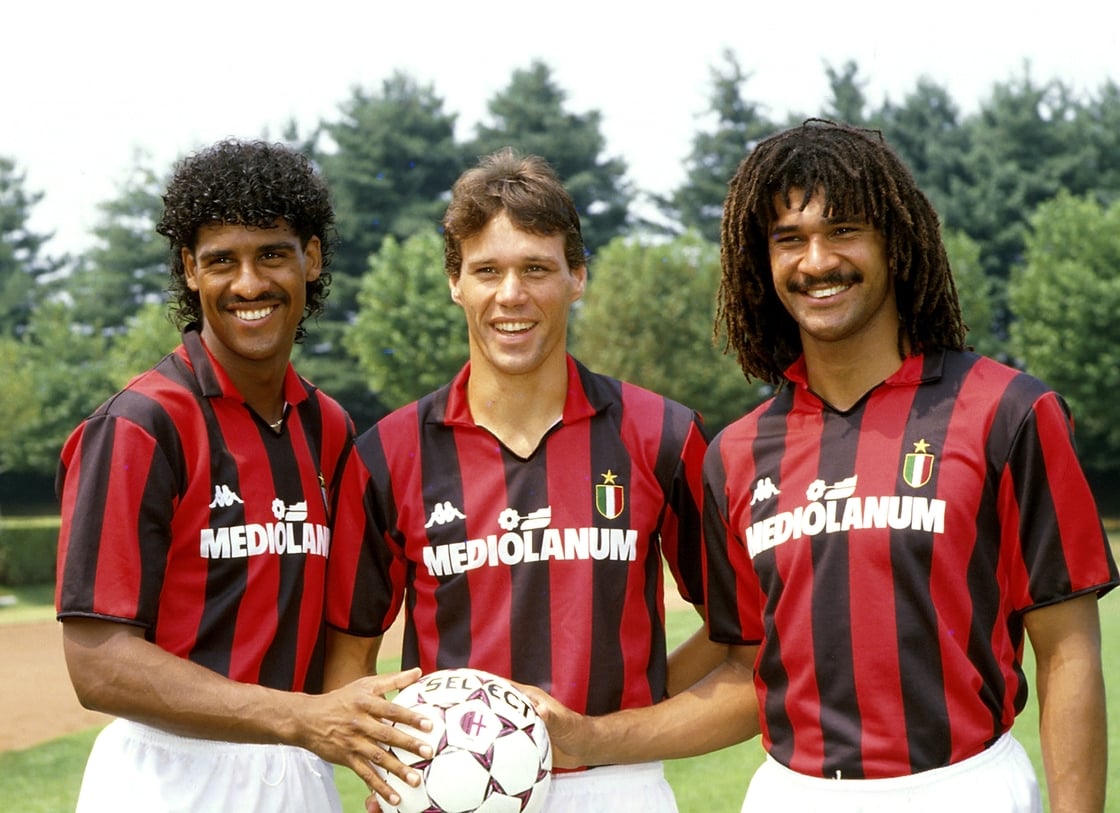 But more than just a golden generation of talent in their mid-20s, the return of the totemic figure of Michels as Netherlands manager during the '80s helped bring the country back to football's top table.
The Amsterdam native and Total Football prophet was the coach who had brought about the rise of the great Ajax side from the mid-60s and guided them to the first of three European Cups in a row in 1971.
But three years later, he almost brought Netherlands to World Cup glory in West Germany as the globe got to see how entrancing the Dutch style truly was as Johan Cruyff, Johann Neeskens and co interchanged positions with consummate fluidity, sweeping sides like Brazil aside along the way.
Even though the hosts, spearheaded by the poacher supreme Gerd Muller and captained by legendary libero Franz Beckenbauer, got the better of the Dutch in the 1974 World Cup final, those clad in orange on the day remain among the most-talked about teams in the annals of the tournament, despite the 2-1 defeat in Munich.
Euro 88 would see Michels and the new generation return to the scene of that memorable journey with West Germany hosting the eight-team tournament.
The manager had changed somewhat in his approach in the 14 intervening years, according to Muhren, having gone to coach abroad at the likes of Barcelona and FC Koln.
"He started the full professional football in Holland, in the late '60s, early '70s, because there was no full professionalism in Holland (before that), and he said, 'No, we're not going to work in the morning and train in the afternoon now. We will train two or three times a day to become a real threat in Europe and he did that," Muhren says of Michels who died in 2005 at the age of 77.
"He was a very tough guy in the beginning because he demanded a lot from his players. But when I had him as a sort of coach-manager, he was a little bit older, a little bit more quiet and more or less down to earth.
"So he said, 'I've got a very, very good group of players and all I've got to do is tell them what to do during the game technically and tactically'.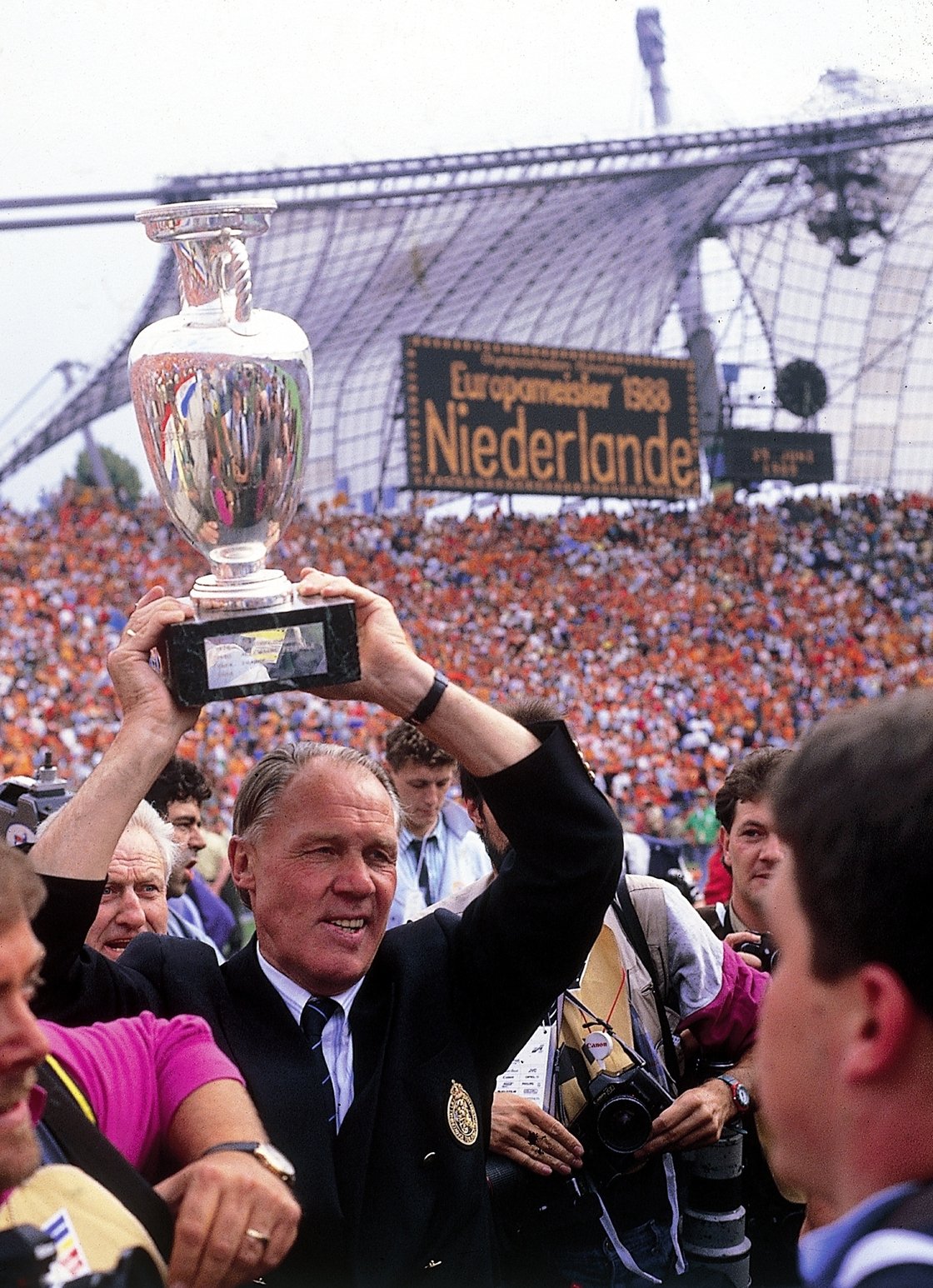 "We knew a lot about the game because every player who was in that team played for (major) clubs and played in Europe as well.
"So overall, he was a great manager and he showed himself for Ajax and the Barcelona of course.
"He worked in in Germany and as a coach he'd proven himself. The only thing was that he also never won a big (international) tournament. So '88 was very important for him as well."
While Euro 88 hosts West Germany would face Italy, Denmark and Spain in Group A, the Netherlands were drawn into a Group B featuring the Soviet Union and England.
And above all Ireland of course as Jack Charlton took the Boys in Green to a major tournament for the first time in our history.
But while Ray Houghton put the ball in the English net on the afternoon of 12 June, it was the Soviets who would be the first group opponents for the Netherlands in the later kick-off that same night.
It did not go well for the Dutch as they slipped to a 1-0 defeat thanks to a goal from Vasyl Rats in the 52nd minute.
Notably, Van Basten did not start that opening game in Cologne, coming on as a sub just before the hour mark.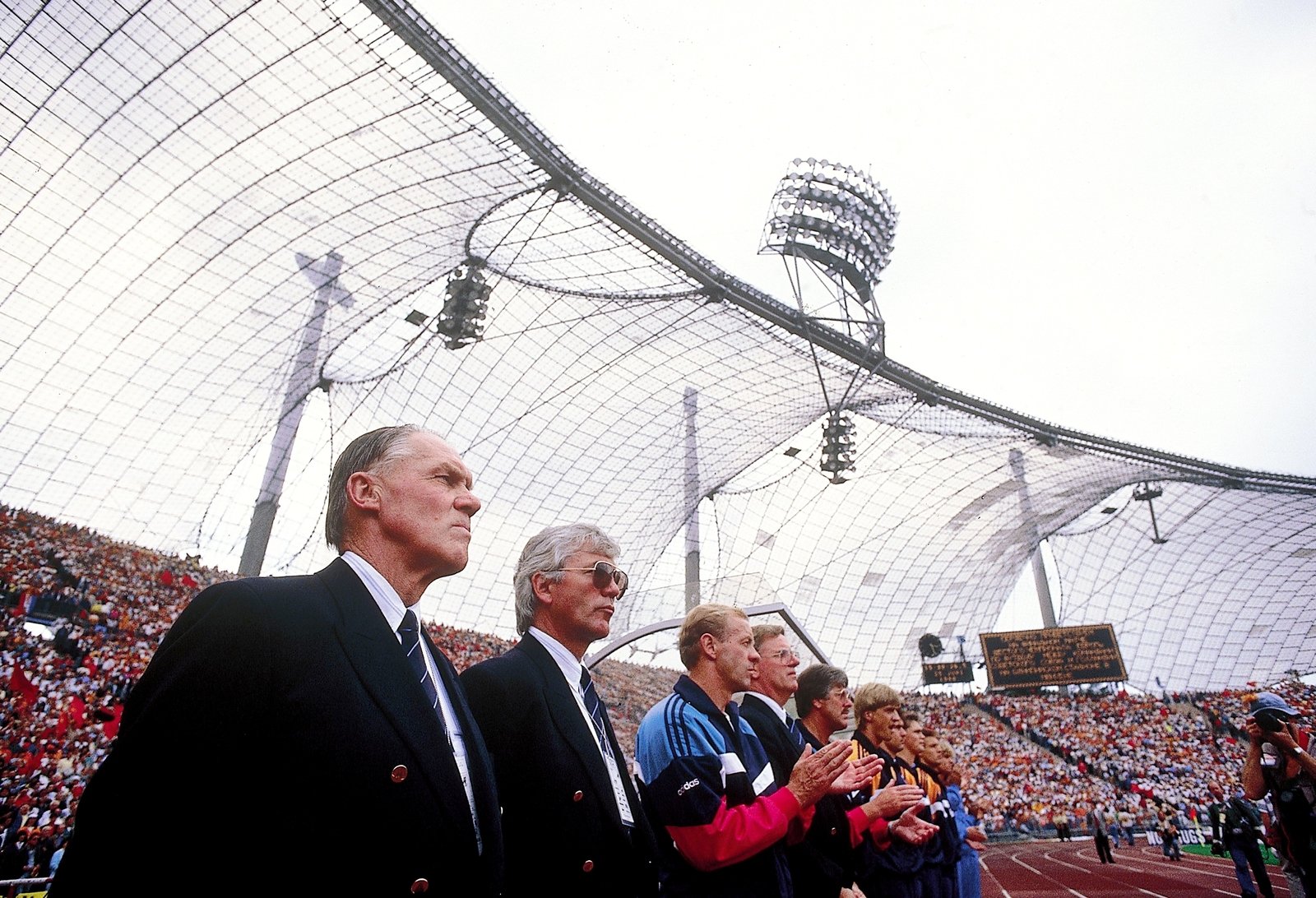 The AC Milan forward had been troubled by an ankle injury during the prior club season – his ankle injuries would later see a legendary career unfortunately cut short by the mid-90s – and he had not been fully fit heading into the championships.
Concerns about Van Basten heading into the tournament were not lost on Muhren but he feels Michels managed the situation well by easing the striker back in.
"The thing was we had some games before the tournament and we had Johnny Bosman, who was playing for Ajax at the time," he explains.
"He was my team-mate at the time and he did very, very well for the Dutch national team. So I think Michels gave (Van Basten) some time as well because of his injury and of course, because we lost the first game 1-0, he decided to bring Marco in. It was all or nothing sort of thing.
"And luckily for us that he was out of this world in that game because he scored three times against England."
Given the nature of group stage football, the loss to the Soviets meant Netherlands' second game three days later was of the must-win variety. But cometh the hour and cometh the man as Van Basten plundered a hat-trick against the English in Dusseldorf.
"So two new players came in the second game against England, which was Erwin Koeman and Marco van Basten and two players went out which was Johnny Bosman and John van 't Schip, and all of a sudden now we get a tremendous boost not only from the fact that Marco was in the team, but also because we played quite well against England," Muhren continues.
"We had a very, very good team and I must say we were a little bit lucky as well against England.
"Because I think Gary Lineker hit the post and Glenn Hoddle did very, very well that game.
"I mean, we were lucky that Marco was on song in that game but it could have gone either way because we had a very, very good opposition in England.
"Fortunately for us, we beat them 3-1 and three times for Van Basten and for England, Bryan Robson scored, and after that game we were not there yet because Ireland was ready for us."
The win coupled with Ireland drawing against Soviet Union – Ronnie Whelan powering in the first but not the last of the wonder goals the Soviets would concede in Germany that summer – left Group B finely poised.
In the days of two points for a win, Ireland and the Soviets had three points each, with the Dutch one point further back and England propping up the table on zero.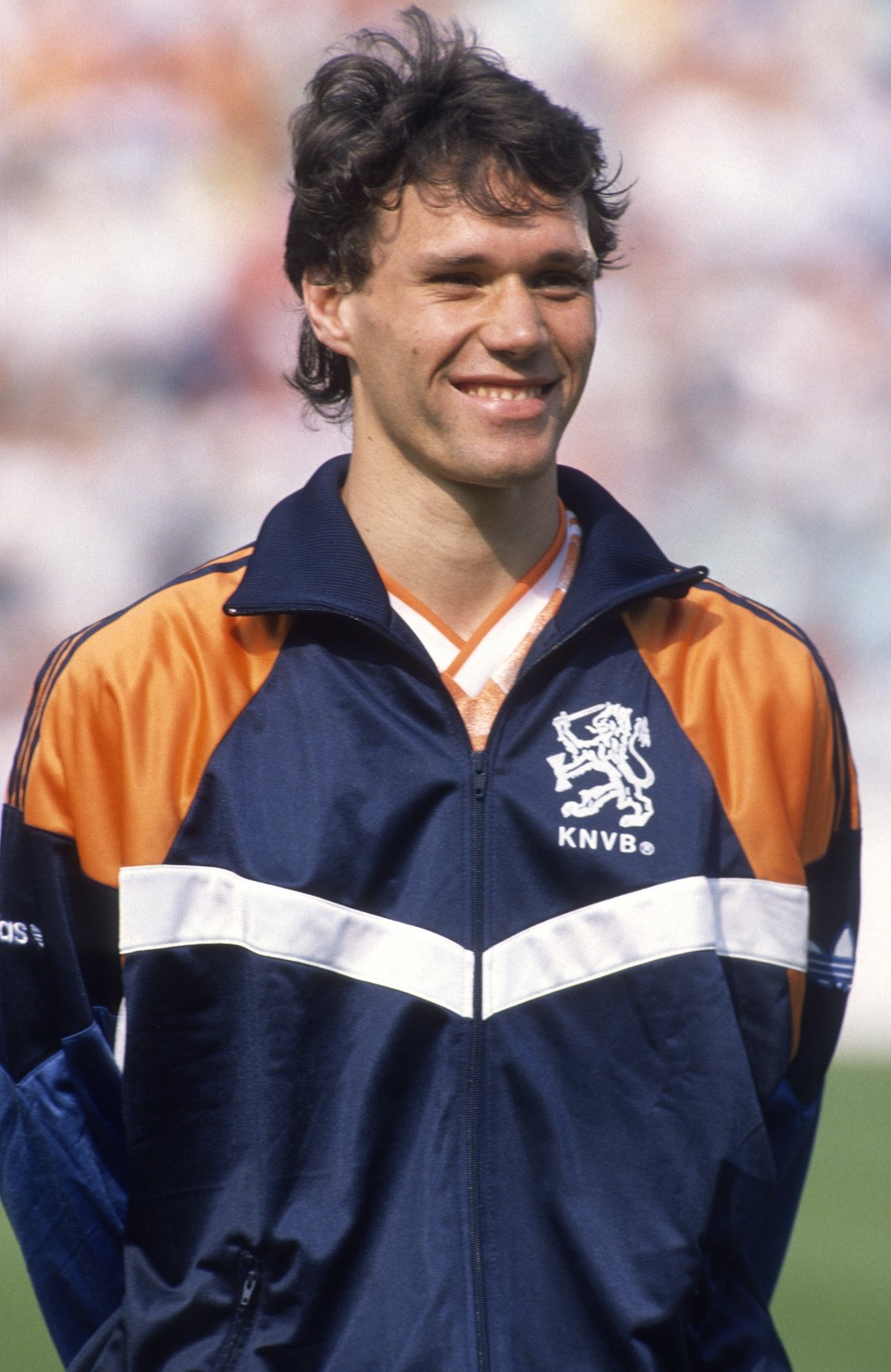 So the picture was clear for the Dutch, victory was a necessity against Big Jack's side. And given that Muhren knew many of the Irish players first hand – especially the trio of Stapleton, McGrath and Moran who he had soldiered with at Man United between 1982 and 1985 – he knew the Netherlands were in for a tough examination in Gelsenkirchen's old Parkenstadion on 18 June if they were to get to the semi-finals.
"I knew the team well because of the fact that, you said it yourself, I knew a couple of players, I played with them - Paul McGrath, Moran, and Stapleton - and they really were very, very good players," Muhren says.
"And everybody in our team realized that we had to be careful. I mean, it was not a walkover, Ireland.
"And Michels told us that they were very, very good in the air. Most of the (English-based) players are very good in the air and if you talk about very good, you talk about Frank Stapleton, of course, Kevin Moran and Paul McGrath."
A tough game was expected and a tough game followed. With little between the sides, it took a single goal to separate the sides. Unfortunately, from an Irish perspective, it went the way of those in orange and ironically given Michels' warnings about the aerial battle to come, it was a header.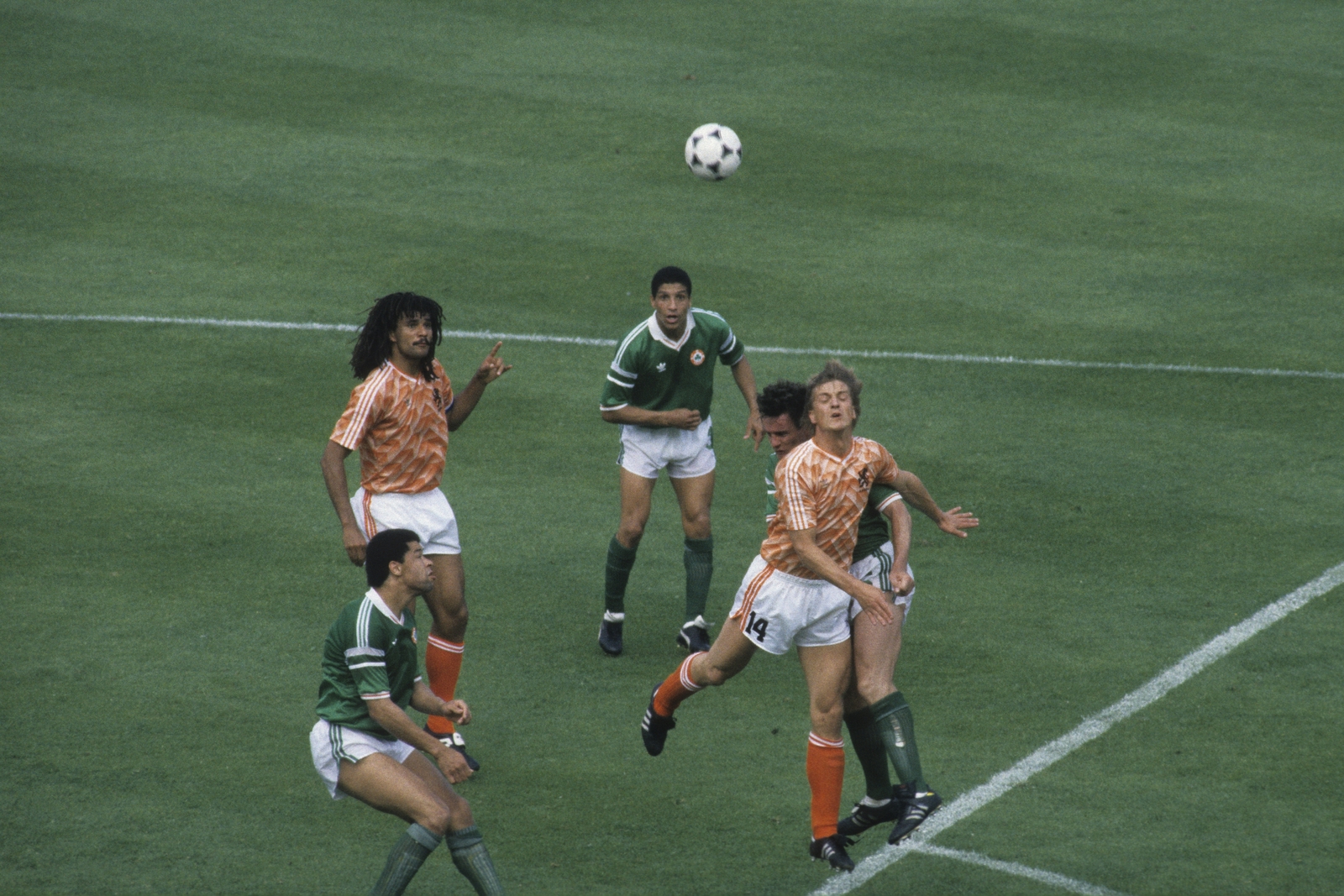 With just eight minutes to go, Wim Kieft would nod in the winner, a goal with a bizarre trajectory – exacerbated by the camera angle of the day no doubt – as the ball looped beyond Packie Bonner.
It broke Irish hearts as an otherwise memorable tournament saw Charlton's side miss out on the knockout stage but Muhren knows he and his team-mates were lucky to escape with the win.
"Ireland has always been a tough opposition for the Dutch national team and although we won that game, we were lucky as well that game because I remember that from a corner kick Paul McGrath headed the ball and I think Vanenburg was on the goal line and saved us really in a sort of a 0-0 situation," he recalls.
"And they played the long ball now and again but we had some good headers as well. I mean, Frank Rijkaard, Van Tiggelen, of course Ruud Gullit and Van Basten were helping out when it was necessary.
"We were the better team to be fair, but we just couldn't score and all of a sudden Koeman miss hits the ball, in my opinion, and it came to Wim Kieft who head the ball with a sort of special spin and sent the ball into the net, which was a very big one for not only the players, but also for the technical staff, but also for the fans as well.
"So in the end, we were very lucky that we went through because of that header from Wim Kieft.
"But I must say, if you want to win a big tournament, you need a little bit of luck as well, which we had especially against England and Ireland."
Ireland has always been a tough opposition for the Dutch national team
And it set up a revenge mission for the Dutch with hosts and nemesis West Germany awaiting in the semi-finals in Hamburg.
Emotionally charged because of 1974 and the natural rivalry fostered between neighbours amid the crossover of history and borders, expectation was biggest for the Oranje fans.
But it was something Michels fed into, reminding his players of the heartbreak that he and the Cruyff generation had suffered at the hands of the Germans.
"As a team we had talks before the game of course, 'What are we going to do against Germany? Who are the most important players?' And Michels told us already that of course you've got a chance now to put things right for what we did wrong in '74," Muhren recalls.
"So everybody was focused to do very, very well against Germany. And also again there was a big relief that we beat them, and everybody was saying in Holland that 'we don't have to play the final anymore because this was the final for us.'"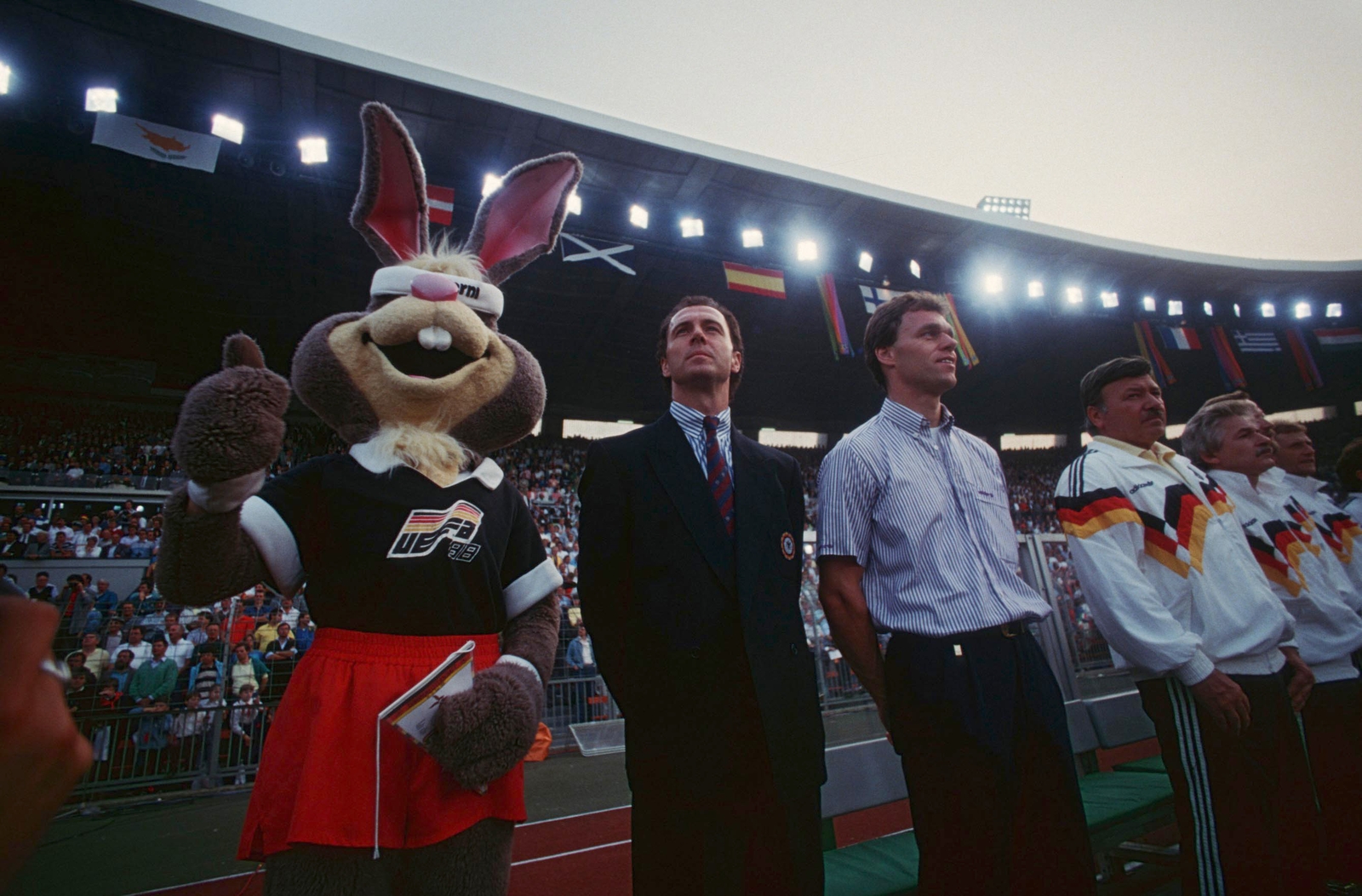 The victory came courtesy of, you guessed it, Van Basten, with two minutes to go, sliding in and making the telling connection. Before that, Lothar Matthaus had given the West Germans the lead from the spot on 55 minutes before Ronald Koeman responded in kind 20 minutes later after Van Basten was fouled – not that Muhren felt his own side's penalty was merited.
"If you look at that game, I mean we were 1-0 down through a penalty and in our opinion, it wasn't a penalty. It's a little bit harsh, the decision," he says.
"But also, our penalty was a harsh decision. I mean, I didn't think we deserved the penalty when Marco van Basten went down.
"So overall the penalty was a draw - a 1-1 sort of thing - we were slightly the better side I think near the end and with the ball from Jan Wouters to Marco van Basten and when he scored the second goal, we realized that he's done a great job and in the end, everybody was again relieved - but also the fans."
Muhren admits that many of those Dutch supporters had viewed the Germany game as almost like a final in and of itself given the rivalry.
But given his own predicament as a player verging on retirement, he knew the actual final – a repeat of the opening game against the Soviets – was the only chance he would ever have to win silverware for his country.
"Because we had beaten Germany - not in my case, of course, because I was 37 at the time and it was probably for me the last chance to win something and to win a big tournament - but for a lot of fans, I mean, they didn't care really what happened after the Germany game because we had beat Germany -a very good Germany of course," he says.
"After the game also it was a very, very big party because we managed to beat a very, very good footballing country."
And the Soviets of that era were a decent football nation. The Dutch needed no reminder of that given how the opening game panned out but Michels and his team had learned valuable lessons from the 1-0 loss - a performance that Muhren regards as arguably their best of the tournament despite it being their worst result.
"They were catching us on the break," he says of the Soviet tactics in the group match.
"I mean we had the ball for 70-80% the first game. Dasayev, their goalkeeper, he was out of this world. He saved everything – we had shots at goal, headers at goal - but on this day he was one of the best goalkeepers in the world, I think.
"And they were sitting back in their own half and tried to play sort of counter football. And they did it once or twice very well because they scored one goal in that game.
"So the final we knew that it was a very, very good team. All the Russian players were playing in other countries. They had been quite successful as well, and we knew that we had a tough opposition.
"And then, if you look at the final, I mean, they were the better team the first half.
"They created one or two chances. We were a little bit quieter first half but the second half against them, we did a lot better. Of course, we knew the players already because of the fact that we played them the first day.
"But overall, it's still a final. I mean anything can happen and well, it was a nice challenge for us because we lost the first game and we can do a lot better in the final, which we did."
Anything can certainly happen and Muhren would be about to pave the way for history.
The final would take place at Munich's old Olympiastadion where West Germany had beaten them in the World Cup final 13 years, 11 months and 19 days earlier.
And although Muhren admits that the Dutch were second best in the opening half of the Euro 88 final, they took a half-time lead thanks to Ruud Gullit's thumping header on 32 minutes which Van Basten had played a key role in.
His role was about to be reversed 10 minutes into the second half and Van Basten was about to leave neutrals, viewers, supporters in the stands, team-mates and his manager aghast – in a good way.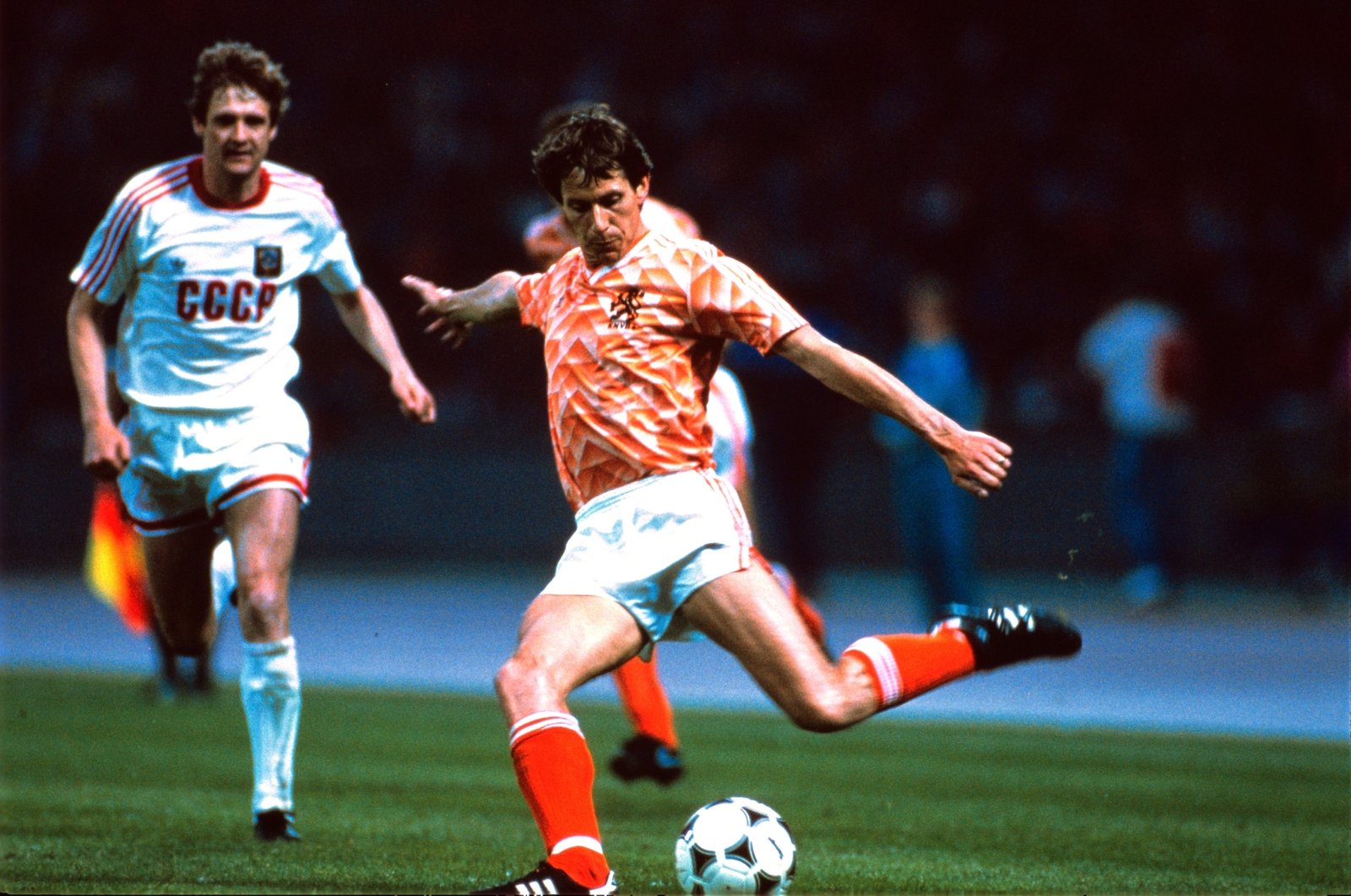 But first Muhren had to play his part in the making of history, finding himself to the left of the Soviet's box.
"Well, the thing was Adri van Tiggelen came up and he came through midfield, then he played the ball to the left," he recounts step by step as he recalls how the ball arrived towards him.
"And I decided not to control the ball, but to play the ball one time because I saw that Marco and Ruud were running forward towards their goal.
"So I thought, 'Don't control it', and I played the ball one time. But if I would have controlled the ball, well, there is always a chance that opposition can reorganise again themselves and then appears a different situation."
The ball arced off his foot and lofted towards the right side of the box. It wasn't a brilliant cross by Muhren's own admission and it didn't look like Van Basten would be able to do much with it.
"The ball was a little bit too far for (Van Basten), so I thought, well, he's going to control that ball and from there on, you know, try to do something else, bring other players into the game," Muhren continues.
That wasn't quite how it played out much to all of our appreciation. Rather than take the ball down and try and rebuild the move, Van Basten just thumps the ball off his right boot, full on the volley, almost back towards whence it came.
Crucially though it thunders into the net from an angle too tight to imagine anyone credibly scoring from.
"I couldn't believe it that he volleyed that ball from that angle into the goal. And if you look at Michels, he was standing in front of his dugout," says Muhren.
"He had his hands in front of his eye. He couldn't believe it but the reactions from Marco himself, he couldn't believe it himself (laughs).
"But if he had put the ball in in the stands, everybody would have said, 'Well, that cross was not good enough', but everybody is saying now, 'This is the best cross Arnold Muhren has ever given', but that's football. I mean, he made my cross look a very good one.
"You have to give credit to Marco that from that angle that he scored. Only world class players can score from that angle.
"I've been involved in one of the most beautiful and the most important goals in Dutch history, I think. You know yourself it's the only time we won a very big tournament.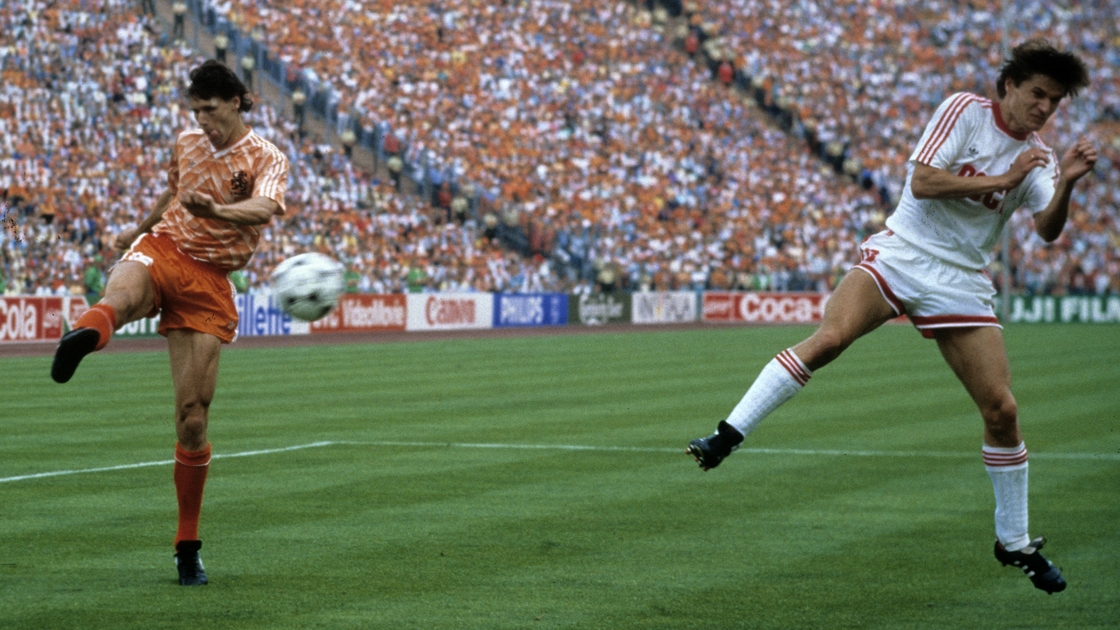 "Everybody is still talking about that goal and everybody still talking about that cross. If people are talking about myself, everybody talks about that cross that I gave. I gave a lot of much better crosses, but because it was such an important game, and as you know it was a final, everybody is still talking about it.
"I think, to be fair, it was one of the most beautiful goals I've ever seen, especially against a goalkeeper like Dasayev, who was rated one of the best goalkeepers in the world."
Although the Soviets would earn a penalty which the Netherlands goalkeeper Hans van Breukelen would save, the Dutch held on to their 2-0 lead to win the European Championships and lift their first major trophy to exorcise some of the ghosts of the two World Cup final defeats from the previous decade.
"Everybody is still talking about that goal and everybody still talking about that cross
"Well, I have won one or two prizes and lucky enough I played with some of the best players in the world really, like Cruyff, Van Basten, Gullit and Rijkaard. I mean, if you play with such great players, winning prizes is a lot easier then, but I mean this was the first time that that we won such a major and big tournament like the European Championships," says Muhren of his perfect goodbye to international football.
"It was my last game for the Dutch national side as well, so it was a very nice goodbye for me. Of course, I played another year for Ajax, so I finished my career when I was 38, but I still remember that tournament, one of the biggest highlights of my career."
Because of his age at the time, it meant Muhren was able to have a career that spanned the Dutch golden age of the '70s when Total Football reached an apogee right up to the revival of the 1980s when the style had shifted somewhat from previous orthodoxy.
"The times are changing. I mean, we won in '88 but we didn't really play the Dutch style in terms of system," he explains.
"But normally in Holland, everybody was playing the the 4-3-3 system but we played with four at the back, there were four in midfield and two up front, Marco van Basten was the target man and Ruud Gullit had sort of a free role up front. But it doesn't matter. I mean it depends what you do with that system. Sometimes you can play more attacking football with one striker than with five strikers.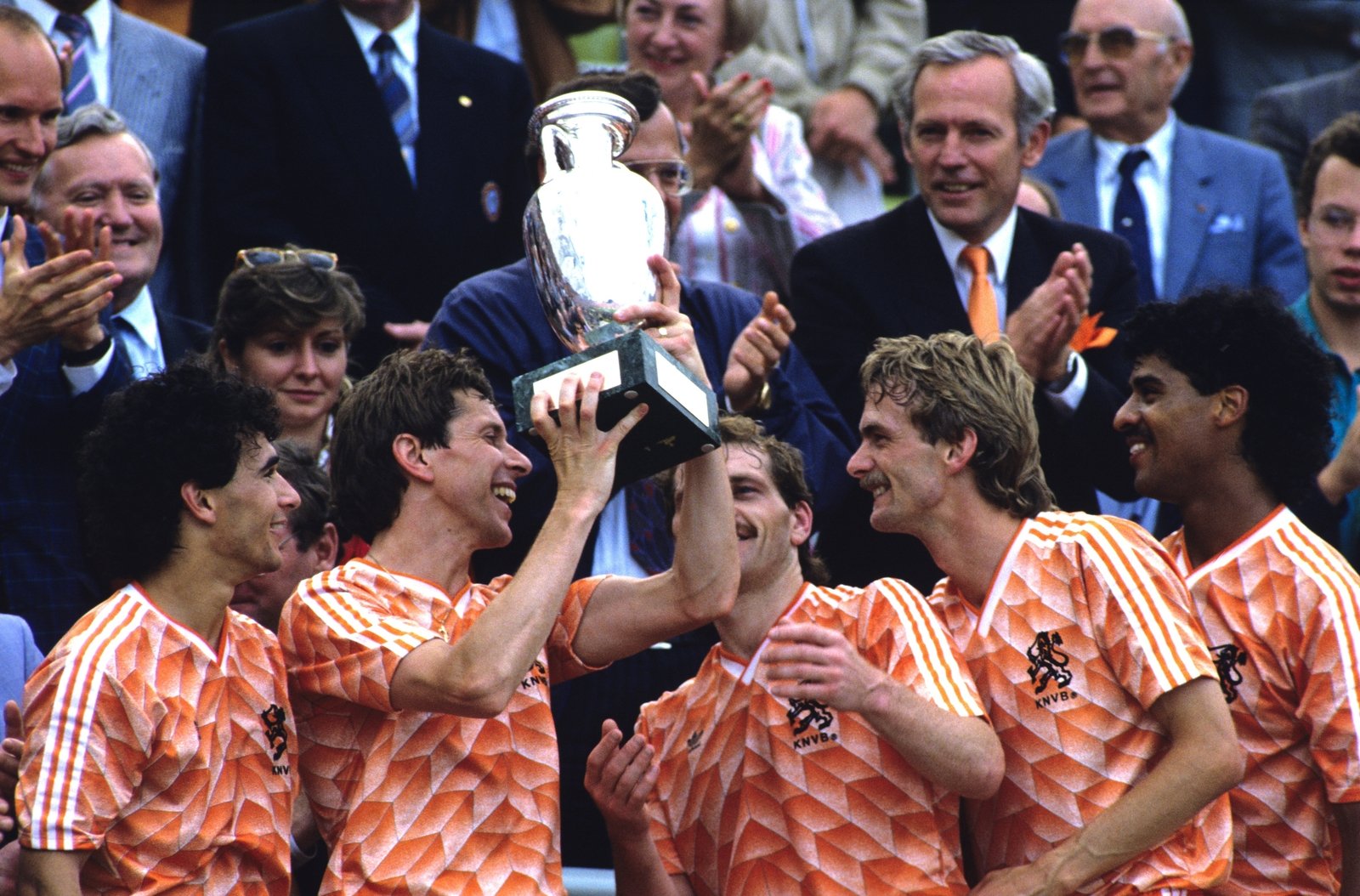 "But it depends what you do and what you're doing from midfield. I mean, I was joining the attack, Erwin Koeman was joining the attack, Gerald Vanenburg, the full-backs... so there was a lot of movement in the team, especially in '74 we played more the 4-3-3 system.
"But over the years, we still do that in Holland - we still play 4-3-3, especially if you look at Ajax now and they don't want to change that.
"They're always looking for players, especially wingers, so that they can still play the 4-3-3 system, because they think it's the best system for the Dutch style of football.
"But in '88, we played a little bit different than we used to. But as I said before it depends what you're doing with players who will come up from midfield, which we did in '88. But nowadays sometimes they play with three at the back and five in midfield and two up front with (attacking) full backs and things like that.
"I mean, if you look at Barcelona for instance, they don't have a target man, they just drop into midfield and from there on they're going to play and different people from midfield are joining the attack and they like to play the positional game. So overall it changes the style a little bit."
Adapting to different styles was something Muhren had to do in his club career before that. When he signed for Bobby Robson's Ipswich in 1978 from FC Twente, he became one of those rare things at the time: a player not from the Republic of Ireland, Northern Ireland or Great Britain plying his trade in English football.
Rather than variants of 4-3-3, the 1973 European Cup winner with Ajax would have to learn how to fit into the 4-4-2 that was famously dominant in England (such was its preponderance that it gave its name to the famous magazine of the same name).
"(Robson) brought me over from Holland of course because he wanted to have a left-sided midfield player," says Muhren on how the move came about.
"It was a little bit of a gamble for him as well, because I was the first Dutch player, I must say, who had a full professional job to do in in England, especially for Ipswich.
"And I remember that in '78 Ardiles and Villa joined Spurs. They had a much bigger name because they won the World Cup in '78, so everybody knew in England what kind of players they were but for myself I came from from FC Twente.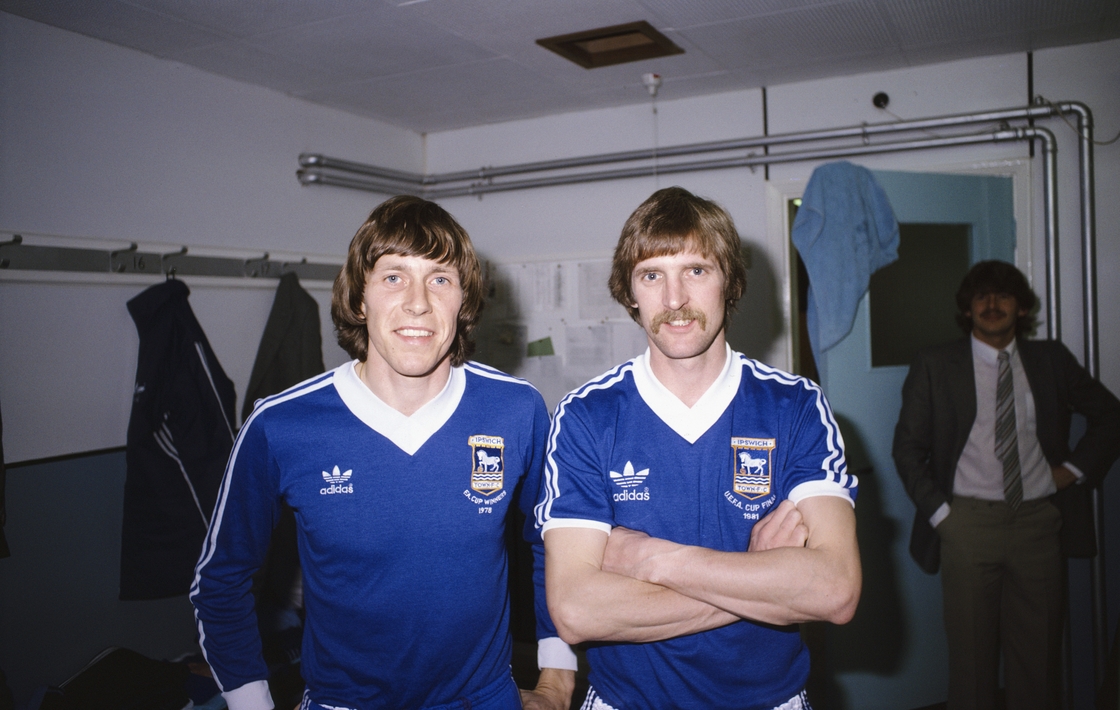 "Not a lot of English people knew who I was so I had to show myself during games, which I did, I think.
"But they also played a different style, everybody was playing 4-4-2 in England and everybody was playing the same system. Well, that was a little bit different as well.
"But I adpated quite well, not only to the English culture, but also to the style of playing. Not so much in the beginning because I had to get used to the long ball game a little bit more."
Three years later Muhren, along with Dutch compatriot Frans Thijssen who joined the Tractor Boys later, would help the 1978 FA Cup winners to make a breakthrough in Europe by winning the 1981 UEFA Cup, beating Dutch side AZ Alkmaar in the two-legged final, the 40th anniversary of which he had been due to attend this year but for the intervention of Covid-19.
While Ipswich are and were far from a traditional giant, he feels it was no surprise that they picked up silverware given the quality players they had, coupled with an iconic manager.
"Because of the fact that we had a very good team - I mean we had all international players in our team and when we won the UEFA Cup in '81, I think we deserved it as well and everybody in these days were saying Ipswich is sort of a two-man band – Thijssen and Muhren - but that was not fair, I think because we needed our team-mates and as a team, we had some very, very good players - international players. We had English internationals, we had Scottish internationals," Muhren says.
"I mean, if you talk about English internationals, we had Paul Mariner, Eric Gates, Terry Butcher of course and Mickey Mills. We had Scottish internationals in Alan Brazil, John Wark and George Burley and we had two Dutch internationals Frans and myself.
"So overall we had a very, very good squad of players and good international players and well as I said before, that makes things a little bit easy."
Other than Dagenham-born former Ireland international Kevin O'Callaghan, there wasn't much of an Irish presence in that Ipswich era.
However, when Muhren signed for Manchester United in 1983, he suddenly found himself in a squad that contained Frank Stapleton, Paul McGrath and Kevin Moran, three players who he retains an eternal fondness for.
"I still have a soft spot for (them). I mean if Holland is playing Ireland, there's always sort of friendship," he tells me.
"Even in '88, we were beating Ireland, but a lot of Irish fans were following us because they liked the way that we played and we didn't need military people or police between the fans from Ireland and Holland. Everything went in a friendly way.
"And Irish people, like I compare them with Dutch people. They're very, very down to earth. And the three you mentioned, Kevin Moran, Paul McGrath and Frank Stapleton, they were great people and not only great footballers but great people as well and I had a very special and very good understanding with Frank Stapleton.
"I get on with him. I was getting on with him very, very well and our wives as well. So when I look back at that period at Man United, in which we won the FA Cup in beating Brighton, well we had a great team as well and especially these three players. I remember them as very, very down to earth people."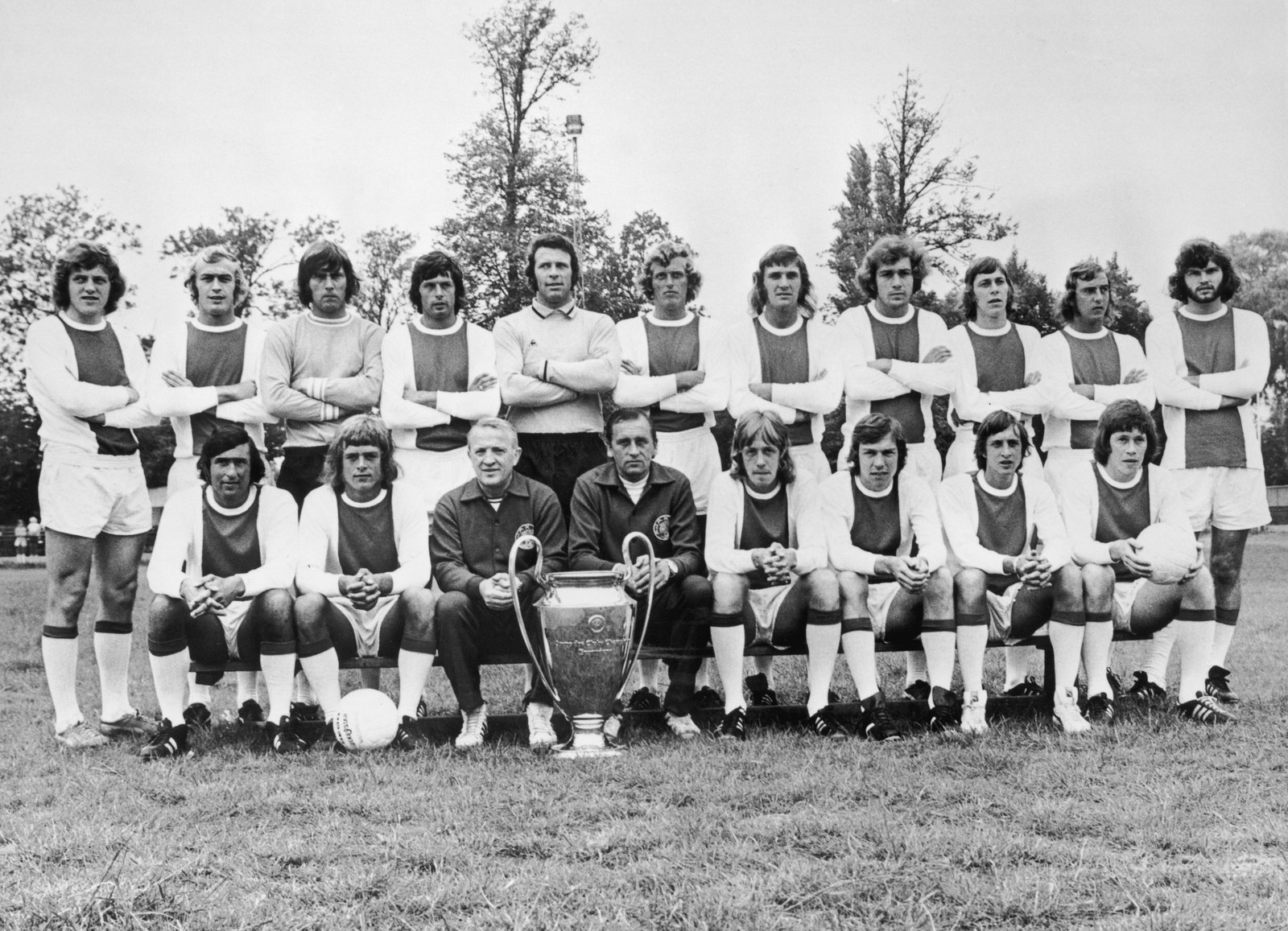 "That's true, yes (laughs). Johann Cruyff was my manager. I used to play with him in the early '70s, but I also had him as a sort of manager and he bought me from United of course, when I was 35," he says.
"He was looking for a striker and he was talking to me and he said, 'Do you know somebody from England because you've been there for about seven years? Can you mention someone?'
"I said, 'Well, I think Frank Stapleton can do a great job for us because he's very, very good in the air, he's a proven goalscorer, a down to earth guy.'
"But the only thing is you have to fit in the Ajax system, which is not easy for players who are used to playing 4-4-2 more or less their whole career.
"And Frank at Arsenal, but also at United, was sort of a target man, but he was running here, there and everywhere up front, making himself available (for the ball). I could reach him in the air because he was very, very good in the air as well. But at Ajax, we played a completely different system because we had two wingers and Frank had to play in between the two wingers as a sort of target man.
"So he wasn't allowed to move to the left or right so much as he did before for United and Arsenal because of that system. So it was not easy for him. It was hard for him, as it was hard for myself when I joined Ipswich when they played 4-4-2 and I was used to playing 4-3-3. So you have to get used to a certain system in the team you're playing for.
"But I can't remember... Frank was a little bit struggling I think, with his knee, at the time he was playing for us. It didn't help, of course.
"But overall it was great to have him as a team-mate again."
And he adds that Ajax were delighted with Stapleton's contribution: "Ajax was pleased with him as well. I don't know what age Frank was when he joined Ajax but he did a good job for the club and, I mean, I can't remember if he was completely fit or not - I would be doubtfully if he was 100% fit, but when he was playing, he played very well for the club."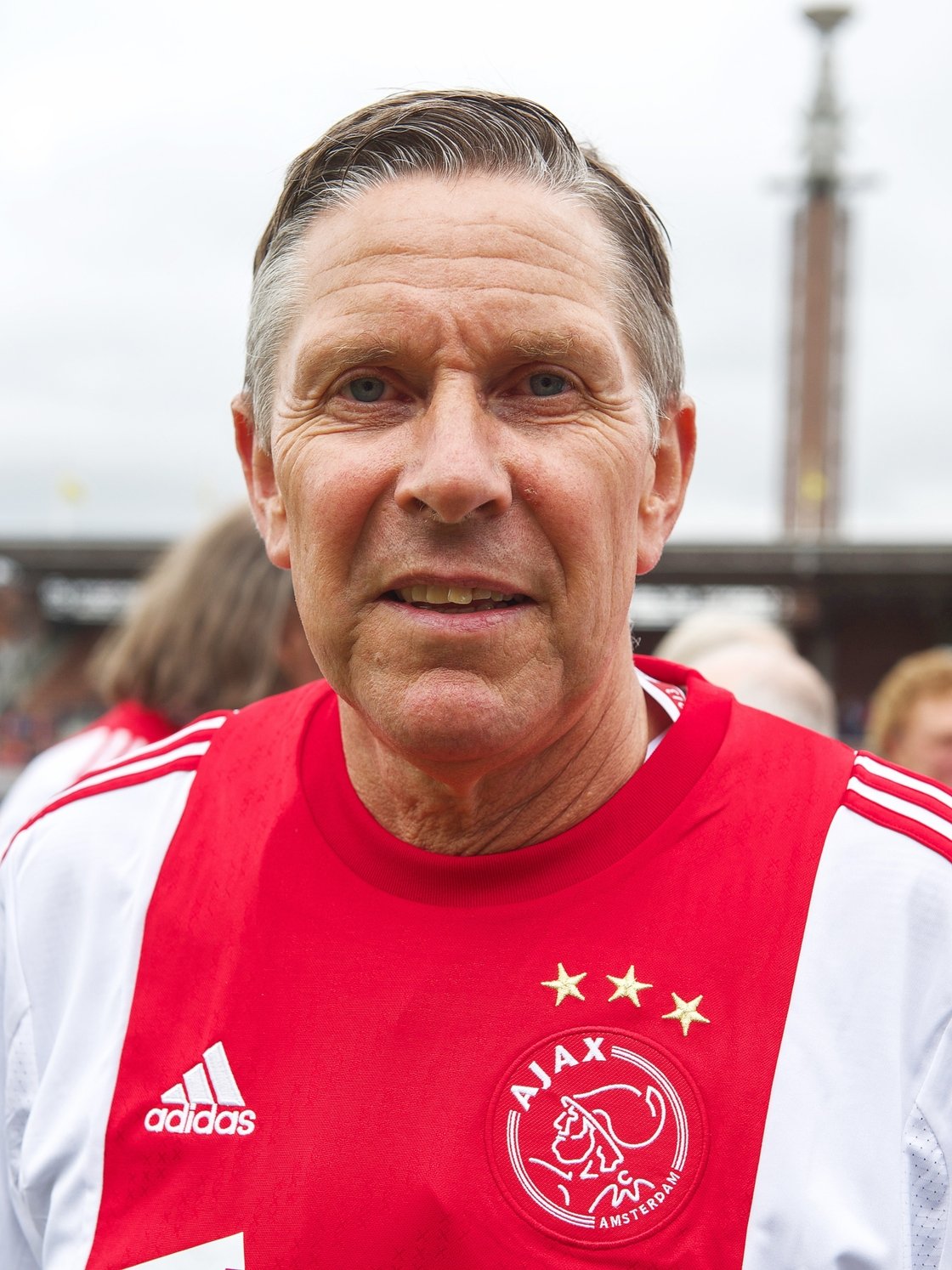 Now 70, Muhren has stayed in the game via youth coaching, although the pandemic has put a temporary halt to that.
But previously through his coaching work with Ajax about a decade ago, Ireland was one of the destinations where he was able to pass on his expertise to young players.
"I still coach and train some youngsters, not these days because of the corona situation," he explains.
"But I'll start up again. I think when everything is behind us. Let's hope it's going to be very soon.
"But I went to other countries. The Scandinavian countries like Norway, Sweden and Denmark, you know countries like that, but I have also been in Ireland and we gave training sessions to youngsters from 8-16-years-of-age.
"But this is quite a while, it's a long time ago since I've been in Ireland."