FAI chairperson Roy Barrett believes Packie Bonner will bring a "critical knowledge" to the association in his role as an independent director with responsibility for high performance.
The legendary goalkeeper is a fresh face on a new-look board [comprised of six elected football directors and six independent directors] that was ratified at Sunday's EGM.
In 2010 Bonner departed from his role as technical director with the FAI at a time when they were making significant financial cuts. In recent years he's been working for UEFA in a technical advisory role.
"Packie has a skill set in the whole high performance aspect of the game," Barrett told RTÉ Sport's Tony O'Donoghue.
"Packie will be a director like everyone else with the same responsibilities but he'll bring a fresh perspective.
"He has a deep knowledge of the game, a deep knowledge of the organisation and also, because of his work internationally with UEFA, he has a very high level of knowledge around high performance. That's critical knowledge for the organisation.
"In fairness the two new independent directors, Packie and Gary [Twohig, a businessman] as well as Tom [Browne from the Waterford underage league] on the football side, they are very high calibre people. People can see that."
It was a significant day for the FAI and an important step towards the fulfillment of governance recommendations the association had to adopt as part of the rescue package it received in January 2020.
As well as the new board being ratified, Gerry McAnaney was re-elected for a second term as FAI president, while vice-president Paul Cooke also retained his position.
The elections were decided by a new General Assembly which consists of three chambers: professional football, amateur and youth football and a national bodies group which represents schoolboys' and schoolgirls' football. Voting rights are split equally between the three chambers.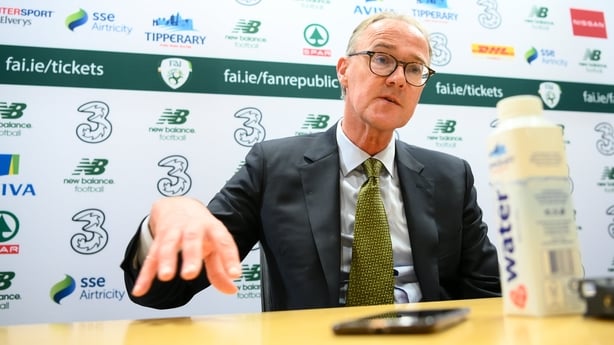 "It's such a significant change in the whole governance of the game - a new General Assembly which met for the first time, a new constitution, new rules, new sub-committees, but also a new board," Barrett added.
"It's a full-time board of 12 people comprised of six football directors, six independent directors, and we're all looking forward to the challenge ahead.
"From a financial perspective there's a lot more stability. From a management perspective we have a new CEO Jonathan, who has been there for six months. He's very good and is bringing a lot of energy, knowledge and experience to his position.
"From a board perspective, we now know what the board is for the next couple of years. Our role now is really just to focus on the game, the development of the game, to develop a new strategy for the organisation, a new vision for the organisation, and that's pretty well advanced."
On Saturday night Barrett wrote to all members of the General Assembly urging them to resist bloc voting, a move he stood by in the wake of the EGM.
"I wouldn't say I was concerned about bloc voting per se but what I wanted to ensure was that each delegate, who represented a member, felt free to exercise that franchise in the manner that they wanted to exercise it, and I hope that they did," he said.
"I thought it was the right thing to do in all of the circumstances and I'm happy that I did it."