Gary Rogers says Dundalk are in grave danger of missing out on European football next season due to their failure to appoint a new manager.
Monday marked one month since Shane Keegan left his position as team manager at Oriel Park.
Sporting director Jim Magilton remains in charge until a new manager is appointed but former goalkeeper Rogers says that process has already gone on for far too long and could prove extremely costly.
When asked if he was surprised that Dundalk remain without a manager, Rogers told the RTÉ Soccer Podcast: "I'm more disappointed it's taken so long. When you look at the previous regime it was reported they wanted to leave, so they've had a huge amount of time to get a manager in place.
"You look at what Derry City did. Declan Devine went and within two days they had (another) manager. Even Waterford had a manager in quicker time.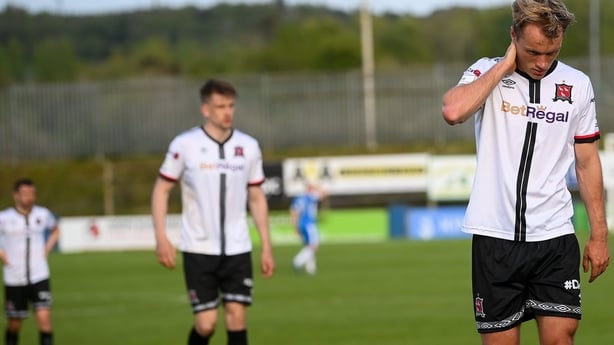 "It's glaringly obvious they need someone in there to steady the ship. Jim doesn't want the job and so far hasn't been able to get the players firing and pulling in the one direction.
"There have been all sorts of problems up there. Fundamental to all that is getting a manager in place. That needs to be done ASAP.
"Europe is the goal for them now, winning a league is certainly beyond them. The longer they leave it, the harder they're making this challenge of getting into Europe possible.
"It's very disappointing for everyone. The supporters don't know if there's a manager coming in or not. The communication between the club and the supporters, and the players at times, has been very poor. It rumbles on and there's no need for it."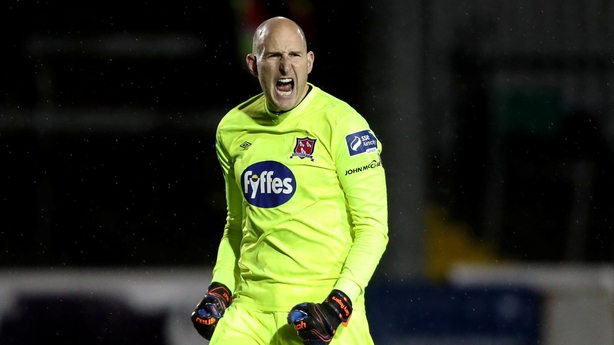 Dundalk fans are planning to protest against the club's owners prior to Friday's home game with Premier Division leaders Shamrock Rovers.
Rogers understands their frustrations.
"To see the way things are going on at the minute, it's carnage up there," he said.
"The fans don't know what's happening and there have been certain instances this year where the players didn't know.
"Shane Keegan came out recently and said he didn't know he was being made manager until five minutes before the press conference. It's no wonder they're in the position they're in.
"There's nobody making coherent decisions up there."
Listen to the RTÉ Soccer podcast on Apple Podcasts, SoundCloud, Spotify or wherever you get your podcasts.
We need your consent to load this SoundCloud contentWe use SoundCloud to manage extra content that can set cookies on your device and collect data about your activity. Please review their details and accept them to load the content.Manage Preferences