News of the Dundalk management team's demise proved premature last weekend but Shane Keegan is well aware that results will have to improve over the next week or the axe will fall.
Rumour had spread throughout the Co Louth town last weekend that team manager Keegan and coach Filippo Giovagnoli would be on their way after a third successive league defeat at home to Bohemians 24 hours earlier.
Earlier this week RTÉ soccer analyst Paul Corry said the club needed a change in management after picking up just one point from their opening four matches, equalling the club's worst ever start to a top flight campaign.
The club's players were called in for a meeting on Sunday morning on what was supposed to be a day off, with some expecting a change of management.
However, it turned out to be a rallying cry from Giovagnoli and his fellow Italian Giuseppe Rossi who have received the backing of club chairman Bill Hulsizer to remain in charge for this Saturday's crunch match at home to high-flying St Patrick's Athletic (kick-off 6pm, live on WATCHLOI).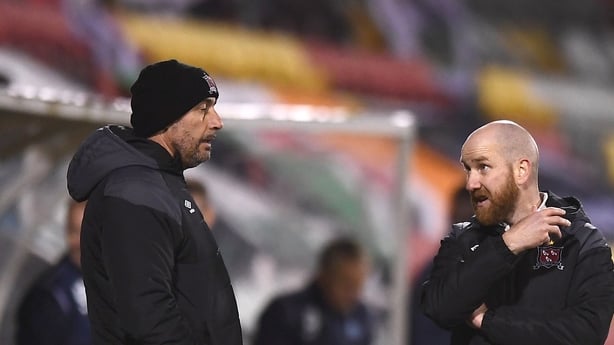 That will be the first of three games in a week with a trip to face current bottom side Derry City to follow on Tuesday before the first Louth derby of the season against Drogheda Utd at Oriel Park on Saturday week.
Speaking at a press conference on Thursday, Keegan, who is understood not to have been present at the team meeting on Sunday, insisted the side will need to take at least seven points from those three matches in order to save the club's season and potentially the management team's jobs.
There's no doubt we need to be getting seven to nine points
Asked if a target been set for the upcoming games, the former Galway Utd boss said: "No, there hasn't been a formal one set, but realistically from our own point of view we need to be getting seven to nine points.
"If you do that I'm not going to say you're back on track, but if you pick up those seven to nine points you're moving in the right direction again and all of a sudden you're looking at things very, very differently.
"If we don't, well, then we're starting to look at a situation where the detachment from what's at the very, very top starts to become insurmountable possibly."
Keegan - who was named as team manager at Oriel Park on the eve of last month's President's Cup final despite Giovagnoli only being made head coach in December - said he felt the pair had the backing of the club's American owners.
"I feel we have the confidence of the club because we're still in our positions," he said.
"We're still here and we're still fighting the fight. I would assume that as soon as that confidence isn't there that won't be the case and that's the reason I'd say that, yes, we still have the confidence of the club.
We absolutely have to get it right over those three games in those seven days or those questions will grow louder
"In any realistic situation if you go through a prolonged period of poor results then there are going to be questions asked and we are verging on prolonged at this stage so we do absolutely have to get it right.
"It's what, three games in seven days? There's no doubt we absolutely have to get it right over those three games in those seven days or those questions will grow louder. That's human nature and it's only to be expected. I don't think any manager or any management team would expect any different," he said.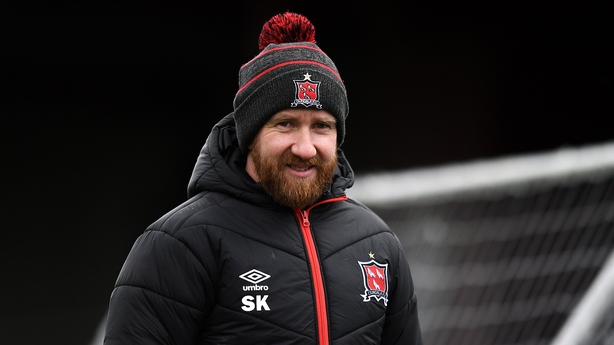 Keegan said the mood amongst the players was good this week, helped by the return of Sean Murray to full training for the first time this year.
"That's the one thing that you do have to hand to the players," he said.
"You talk about the mood but the mood gets more down amongst management and supporters almost, in my experience anyway, than it ever does with players.
"Players, and I'm not saying that it is water off a duck's back to them, but they are particularly good at just shoving it to one side and just getting on with what is effectively their day job.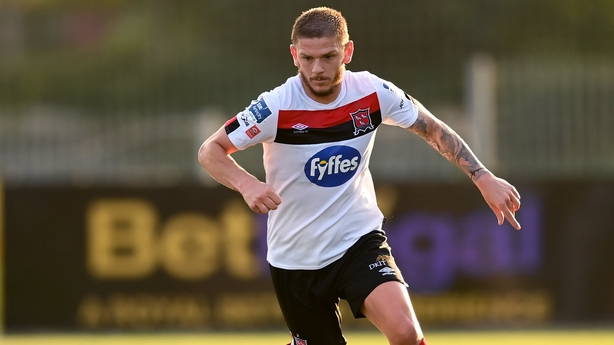 "They've been good. There has been maybe one or two fellas in particular going out of their way to try and lighten the mood and add extra energy to things and that's where the likes of a Sean Murray coming back in is a really, really big addition because he is such an energetic person around the place but there has been no hanging heads or long faces.
"You wouldn't walk into a training session and say they have the body language of a team that is really, really struggling. To be fair to the lads they've completely and utterly just tried to get on with it."
Dundalk, who will also have Faroe Islands international Sonni Ragnar Nattestad available again on Saturday after a period missing through suspension, quarantine and international duty, couldn't have selected a much tougher opponent than top of the table St Pat's for what is effectively a must-win game.
Keegan said he was a big admirer of Stephen O'Donnell's men.
"I think if you write down the first 11 then I honestly do feel that the Pat's first 11 compares with anything," he said.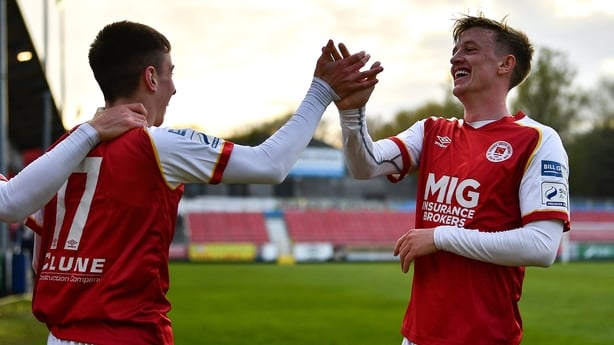 "They have that solid settled midfield three that's as good as what is around and they are where I expected them to be. Them being top at the moment is not short term form.
"They've signed really, really well and you always knew Stevie was going to get more out of them in year two than he was in year one so I really don't think it's a surprise to anybody that they are where they are."
Meanwhile, Keegan said the club are close to securing the signing of Central African Republic international midfielder Wilfried Zahibo, but the former Valencia star will not be available for this Saturday.
"I'd expect white smoke over the next four or five days," he said of the 27-year-old.
"It won't happen for Saturday and even if it was all boxed off in him being a registered Dundalk player, the whole quarantine issue - now he's not coming from a red country so he doesn't have to do what Sonni did - but he will have to do his mandatory five days so that would rule him out."
RTĖ Sport · RTE Soccer Podcast: Calls for change as Dundalk crisis deepens
Listen to the RTÉ Soccer podcast on Apple Podcasts, SoundCloud, Spotify or wherever you get your podcasts.