Dundalk manager Filippo Giovagnoli hit out at critics questioning his decision to rotate his goalkeepers following the 4-3 Europa League defeat to Rapid Vienna. 
The Lilywhites clawed their way back into the contest, with David McMillan's 82nd minute penalty in Austria making it 2-2, before the hosts hit two late goals to deny the League of Ireland club, despite McMillan adding another spot-kick in injury-time. 
Aaron McCarey replaced Gary Rogers between the sticks, but the Monaghan native struggled on the night, losing the flight of the ball of the ball for Vienna's opening goal, flapping at their second and failing to gather after coming off his line for the crucial third goal.
It was unfortunate given what Dundalk created on the night, but Giovagnoli has altered his goalkeeper regularly of late. 
Since the start of October, 39-year-old Rogers has made six appearances, including the previous European outings against Molde and Arsenal, while McCarey has appeared four times in the same time period. 
Giovagnoli rejected the notion that he is something of a tinkerman when it comes to selection, insisting the hectic playing schedule forced his hand.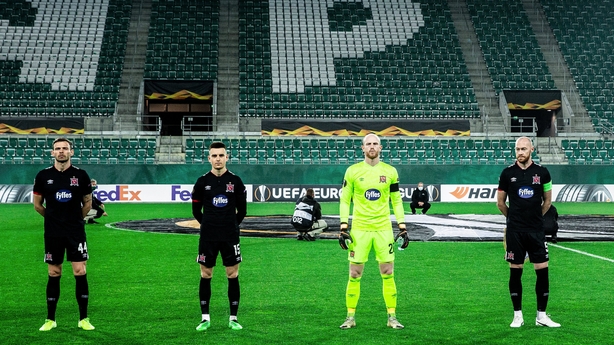 "I'm not constantly changing the keeper," he said. "After Arsenal, we were talking about Gary making a mistake, against St Pat's it was the same thing. All the time we do something, you guys [media] have something to say.
"Whatever thing I do, it doesn't work for you. If I make some decisions, it is because I need to make some decisions. 
"Gary played two games in four days. It was time to put another keeper in goal. Aaron deserved to be there. That's it. 
"I don't rotate because I am crazy. There is a reason why I rotate. The reason is you cannot play three, four games in 10, 12 days. Even if you recover physically, cognitively, you can miss and make mistakes. You are exposed."
He also gave his backing to 28-year-old McCarey. 
"Gary played two consecutive games, so it was time to give some space to Aaron. He did really well with distribution, he didn't panic, he was good on the ball. 
"It's a factor that maybe you guys don't see, but it's really important. "With the [Rapid Vienna] goals we are going to see the video if he did something wrong or not. From the bench you cannot see well.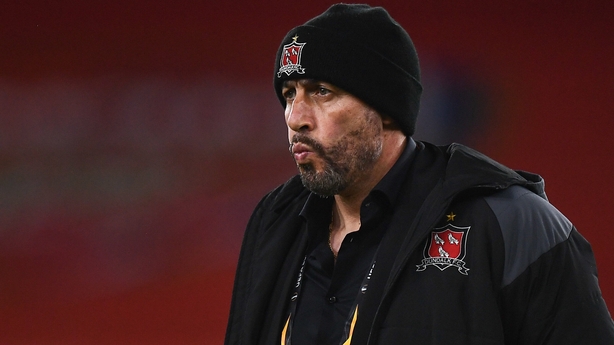 The Italian said that a league game with Sligo and an FAI cup quarter-final clash with Bohemians will dominate the immediate focus before they can resume their European adventure. 
Three defeats from three games may be a harsh reflection on their performances to date, but Giovagnoli remains philosophical on what the club is achieving. 
"Can we pretend to qualify to the knock-out round? Maybe not. Of course not, we play against giants compared to us, but we understand we can compete.
"I am so proud of the players. They showed they can compete at this level. We are going to be dangerous until the end."