He was successful as a player and then a manager with Cork. Now, John Caulfield is entrusted with reviving the fortunes of Galway United.
As things stand, the westerners are second from bottom in the Airtricity First Division - eight games played and they still have to register a win.
For Caulfield, the aims are obvious, as he sets about building a "West of Ireland team" that the people of Galway will want to come and see.
After his unveiling in Ballinasloe, the new man at the helm told RTÉ Sport's Darren Frehill: "Galway is a sleeping giant. You have a big city, with fantastic facilities. My job is to get the team winning, to get the team back to the Premier Division. You need to be in the Premier Division.
"Galway were always a massive club when I played but for some reason they haven't been competing at the very top for a number of years. I'm very excited. There is great enthusiasm from the board.
"It's going to be hard work so I need everyone to row in. Am I the man to turn it around? I don't know but I will certainly leave everything here."
Caulfield remarked that the Connacht capital and its surrounds have produced a number of players to have graced the League of Ireland and is now hoping that local players coming through will opt to hone their careers at Eamonn Deacy Park.
"I remember back in the 1990s coming to play in Terryland and the place was rocking. It was against nearly all Galway lads. When you think about it a lot of players from Galway and its surrounds are playing in the league, but not playing for Galway United.
"I see the potential and I want to release that potential within the club. At the moment we are long way off getting into the Premier Division. It's a challenge but I have the experience from being involved in other clubs. I know what I need to do and I know the structures I have to put in place.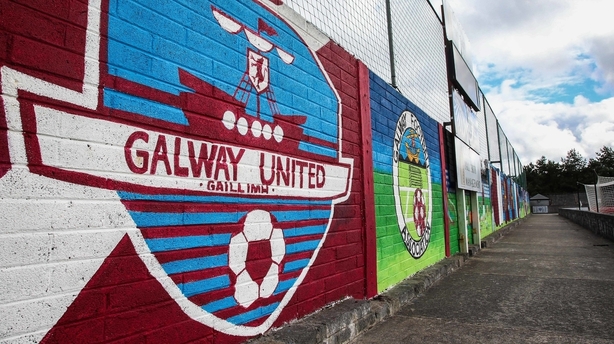 "I see at the moment within the club a lot of very good young players, very talented. At this moment, the confidence seems to be down so we have to motivate the lads and get the confidence up.
"I'm trying to build a local team, a West of Ireland team. I know that if we are successful and Covid is over, the crowds will come back. I want Galway people to come and say those people represent us."
New @GalwayUnitedFC boss John Caulfield has been outlining his ambitions for the club as he takes charge out west: https://t.co/O0Zc5xyK50 #rtesoccer pic.twitter.com/0hVsxeJEmh

— Soccer Republic (@SoccRepublic) August 24, 2020
With Caulfield set to take training over the next few days, in advance of Friday's FAI Cup clash with Shelbourne, the manager has promised a regime that he hopes will herald an "exciting" period for the club.
"The players will see straight away that I'm quite intense but I think they'll love it. Anyone who wants to play with Galway United will love it. I'm building a backroom team with Colin Fortune and Johnny Glynn - all good lads, good Galway lads.
"I think it will be very exciting time for a Galway player who wants to play with Galway and who wants to get to the next level, because that's where I'm hoping to get to."