When Bohemians' application to establish a Women's National League team for 2020 proved successful, little would anyone have imagined that preparations for the debut campaign would go on for quite as long as they have.
The Dublin club were meant to get their WNL season up and running back in March but the coronavirus pandemic pushed that target way back.
While the Bohs men's team resumed their own league campaign last week, the women's side's first ever senior game will come today against reigning cup winners Wexford Youths.
"We were ready to go for the first game [back in March] against Athlone and then the pandemic hit us," assistant manager Pat Trehy tells RTÉ Sport of the patient wait to get started.
"So we had lockdown but what we did was our strength and conditioning coach Dave O'Brien did 31 Zoom sessions with the group and he put them all in programmes.
"That's all we could do and then when we got the go-ahead from the FAI and the government, we got back into it."
Given the limited time Bohs had between confirmation of their WNL place in February and the original March start date, squad building was an initial challenge back in early spring.
"We got the go-ahead a few days before the kick-off to the season, so we had a big scramble to get players in," says Trehy.
"I rang a lot of players who had been in the league and like Sean [Byrne] the manager, we've been in the league a long time so we rang a few players that we knew.
"Some people said no, some people said yes. We kind of went after players that were unattached and hadn't played for a couple of years - well-known players - and we also had players from last season from our Under-17s National League team.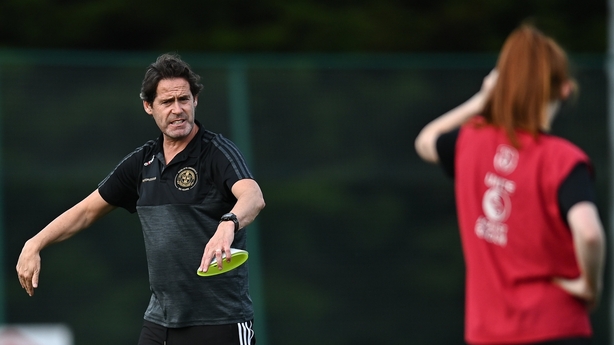 "We've a very young squad and we've brought in Sophie Watters, Sinead O'Farrelly, Shauna Newman, Aisling Spillane and Keelin McEntee, so we're happy enough with what we've got together.
"It's a very young squad but all we can do is build on that and see where that takes us."
Wexford will present an imposing challenge for the first day out given the south east club's pedigree in the league and cup.
Trehy is under no illusion that marks a tough start for a Bohs team who will only be beginning the early phase of gaining cohesion as a unit.
"Wexford are a top, top side with a top manager and they've got a very strong team that are very well organised," he says.
"But Bohemian Football Club have put no pressure on us. They've given us everything we need and they've put us on par with the men's team. They get exactly what the men get from kit to facilities. Everything is given to us.
"To get into the league was the priority and then see where it takes us. So we're not expecting much this season. We've got a very young team and we'll just built from that."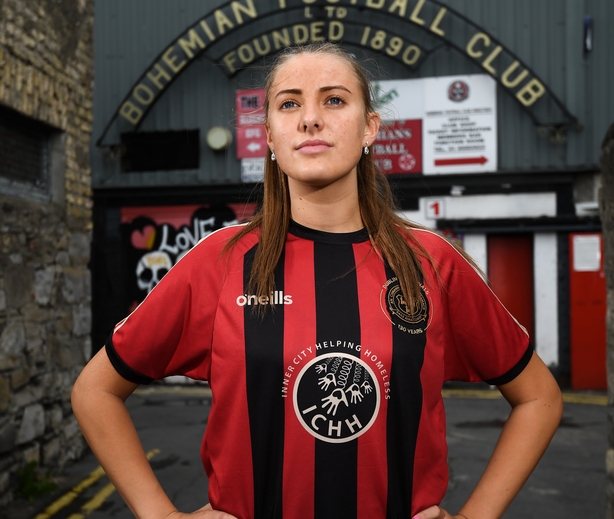 This week, the launch of Bohemians' jersey saw the club continue a tradition of giving back to the community and to good causes.
Along with commitments to Amnesty Ireland and other initiatives over the years, the Bohs women's kit will highlight the issue of homelessness through the logo of Inner City Helping Homeless.
"Bohemians want to do things right on the pitch and off the pitch. They want to give back to society," says Trehy of the message underlined by club director Daniel Lambert.
"The way they work in prisons and schools, they work with Amnesty and they want to promote the Inner City Homeless and they just want to do things right.
"It's not about promoting the club, it's just about doing the right thing for people in general and that's the kind of club where we work.
"We're very proud to work with Bohemian Football Club because they're actually a fantastic club to work with and what they do on and off the pitch is just amazing."