Ciara Grant qualified as a doctor earlier this year. 
During the earlier stage of the Covid-19 pandemic, she returned to her native Donegal to help out at Letterkenny University Hospital.
More recently, the Shels midfielder has begun working as a clinical tutor at the Royal College of Surgeons in Dublin.
While all of that might sound like the winding down of a soccer career, Grant is not giving up representing her country again, having won the first of her 12 Ireland caps eight years ago.
"When I went in for the interview I left almost hitting myself on the head," she explained on RTÉ 2FM's Game On.
"I felt like I had kinda talked about football too much!
"But I just put it to them that I was trying to balance both. I enjoy teaching, and I did a lot of teaching during my years in college, and I just thought at this stage of my career that it was perfect for both.
"But, to be honest, it was mainly coming from the sports side of things. I'd gone back playing at home with Sion Swifts, and it just really re-lit that fire in my belly to get back on the pitch, and to get back playing.
"I'm teaching undergrad students in RCSI, so there's not as much clinical involvement since July passed.
"That means that I do have my weekends off, and I'm available for most training sessions in the evening. To be honest, it has made such a different.
"Trying to balance both, it was really a struggle, and it wasn't really feasible when you're working shift work.
"Like a lot of my other friends, and people that play, when you've reached a certain high level you can't really go back to things and not give it your all.
"So it's quite hard to maintain that level of fitness and that level of training while also undertaking a full-time job, so one has to give."
The Women's National League kicks-off on Saturday, having been delayed due to the onset of Covid-19.
Shelbourne welcome Cork City to the capital, while defending champions Peamount are up against new side Treaty United of Limerick.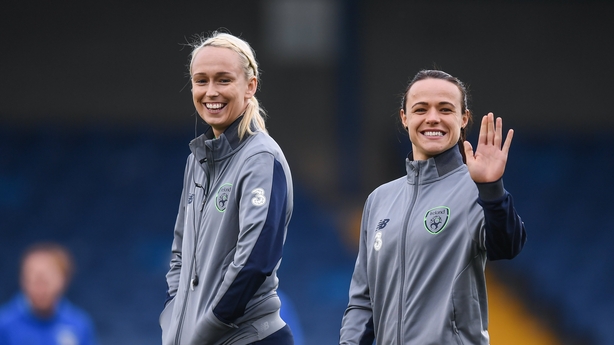 The west Dublin club has a as squad that includes Áine O'Gorman, who recently came out of international retirement, as well as the returning Stephanie Roche.
And for Grant, after a number of seasons out of domestic soccer in Ireland, it's a sign of just how difficult it is to win the league title.
"It's been a few seasons now since I've been in it," she continued. "It's been 10 years since I was first in the league, and things have definitely come on.
"The standard of play amongst all the teams has definitely improved. Some of these young players I've never even see play before, but I'm so impressed.
"Even seeing our under-17s train, the standard is definitely getting better and better, and better amongst a larger range of girls.
"As we see across the water in the UK, the women's game is exploding, and I hope that we can push on here as well, and keep that momentum going."