In a city famous for the signing of a historic, war-ending treaty, it is no wonder that the latest footballing entity to emerge out of Limerick began in conflict. 
Eighty-three years on from the birth of senior football in Limerick, a quick glance at this week's SSE Airtricity League Premier and First Division fixtures will reveal that the Treaty City side is conspicious by its absence. 
Yet senior League of Ireland football will be played by the banks of the River Shannon in 2020, albeit one week on from the re-start of the men's divisions, as Treaty United prepare to make their long-awaited and delayed debut in this season's Women's National League. 
Following the demise of Limerick FC, a new club was formed in the city, going under the name of Limerick United, however, the new entity was stopped in its track before a ball had been kicked in anger as a result of copyright issues relating to the name being previously registered. 
But out of the metaphorical flames rose Treaty United, and while initial plans to play in the national underage competitions failed to take flight, the women's team got the green light and will now begin a new era in the city when they take on league champions Peamount in the season opener on Saturday week.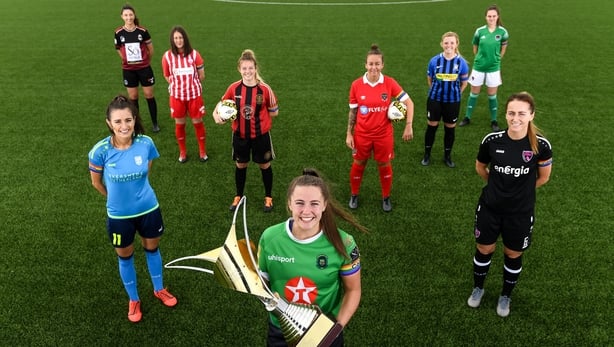 Despite the former club's demise, there will be a certain amount of continuity when the red and white-clad Treaty side line out for their season opener next week. 
Under the guidance of the extremely experienced former Ireland international and club captain Marie Curtin, Treaty will contain many of the same squad that competed in the blue and white of Limerick FC last season. 
Off-field distractions may or may not have contributed to the lowly position of the side by the season's end, although Curtin admits that the players were kept out of the loop when it came to administrative issues. 
And while the new side have had to wait an additional five months to eventually get their maiden campaign off the ground as a result of the coronavirus - the season was meant to begin in March - Curtin believes that the current squad should be better equipped to compete with the likes of Peamount, Shelbourne and Wexford this season. 
"People have worked hard to get us here, so I'm paying them respect to help to keep going for another year or so," 34-year-old Curtin told RTÉ Sport, admitting that she was contemplating hanging up her boots and concentrating on a coaching career. 
"I'm just about to start a new job with Limerick Sports Partnership and coming to the end of the season last year, I was moving towards coaching as I did the UEFA B licence and I was ready to give up playing. 
"But I was convinced to go back playing, as there is a lot going on and I just want soccer to do well in the region. I'm delighted they fought to keep a club here.
"So I'm just showing my support by playing, as there are not too many older experienced players around, so that's why I want to be around a bit longer."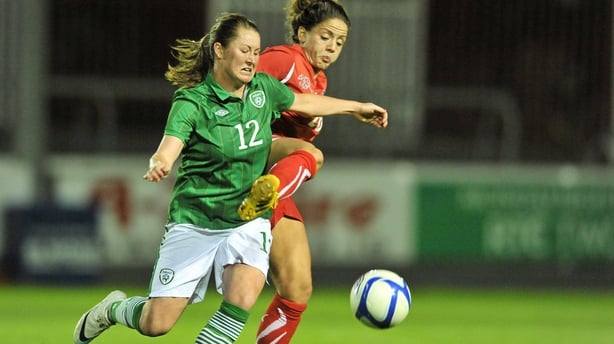 Before the coronavirus pandemic kicked in, Curtin had her own health issues to battle, as she fell ill towards the end of last year, which resulted in an extended stay in hospital and time off work. 
Curtin, who was capped more than 50 times for Ireland, has since fully recovered and returned to full fitness, and in a way, was helped by the lingering lockdown as it allowed her to take her time with recovery as the start of the season on hold. 
"I had kidney problems and a renal abscess in December last year and I was close to sepsis," explained Curtin.
"I was in hospital for 15 days and was out of work for a month and a half. So I am only getting right and I only started back training in February as it took it out of my body a bit. 
"But now I'm feeling good as I have been training by myself throughout this Covid, and in a way that extra break was good for me as I have been able to take my time and get my body back the right way. 
"I still love the game, so I was convinced by the manager Dave Rooney to be that coach on the pitch, so I am happy with that at the moment. 
"We're back four weeks and it is like we never left. We're in a really good place and I am excited about the system we are going to play and I believe we are going to be much more competitive this season."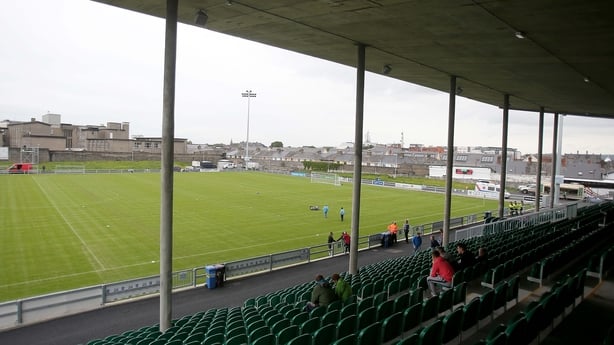 So now with the new season imminent, Curtin believes that the fledgling Limerick outfit are ready to go and out to improve on last season's endeavours, with the added bonus that their base will be the Markets Field, the recognised home of soccer in the city. 
"We had a very young squad last season and generally it would take a few years to find your feet. We gave it our best but we need a bit more experience. 
"We have great talent coming up, so for the players it has been a continuation in a way, but it's a new club. 
"And I'm really delighted that we are back at Markets Field. They could have gone with a cheaper pitch, but they have gone for the best and you want your best at National League level, and as a player, I am delighted about that. 
"It is unusual to see the women's team leading the way for a club.
"Obviously, the big plan is to get a men's Treaty United team as well and all the underage teams back as well, but for the moment it is the women's team that is leading the way. 
"We have to do the club proud now that we are leading the way." 
Having spent several seasons playing football in America and Norway, Curtin is hopeful that the Women's National League and women's football throughout the country will maintain its recent upward trajectory and start to follow the improved standards that can be seen around the world.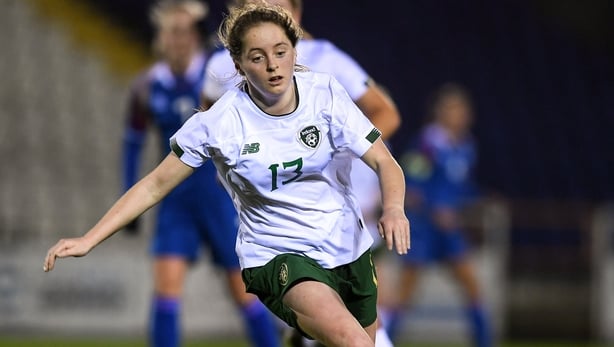 And while Curtin may be approaching the latter stages of her playing career, she is extremely excited about some of the players starting to come through at the club, moving up from last season's Limerick Under-17 side. 
One such player is young Kerry native, Aoife Horgan, who has just been nominated as player of the year for the Ireland Under-16 side. 
And Curtin believes that the young forward is set for superstardom over the coming years and is eager to watch her progression through the ranks of the game. 
"Aoife Horgan is a real player of the future, and she is an absolute superstar of the team," enthused Curtin.
"She's fantastic and she's just one of those dynamic, naturally gifted girls. She's fast, she can turn, she is so good at going forward, scoring goals, she has it all. 
"Her sister Rebecca is playing as well. She is coming back from a serious knee injury and it is good to have them back on the pitch together as they seem to have a telepathic relationship on the pitch, and they just play well together. 
"Aoife is still very young, she is only 16 or 17, but she will go on and do amazing things. I'm really excited to see how she gets on.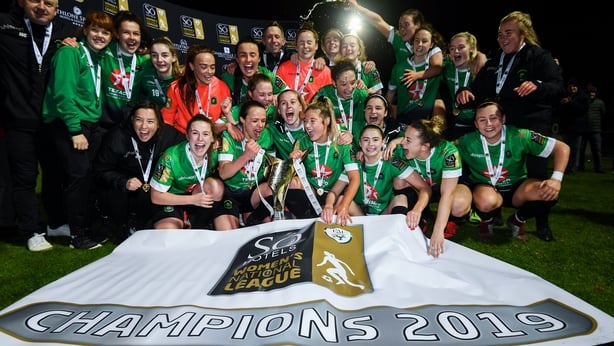 "And now it's up to us to challenge these young girls to 'up it' every month, every training session, and keep setting those targets and setting those standards. 
"They are a good bunch and even from the start, we have seen big improvements, and now it's about getting them used to the league and stepping up against the big players and not getting intimidated by the likes of Stephenie Roches and the Aine O'Gormans and whoever else they come up against." 
And that is exactly where these young guns from the Treaty City must start as they are set for a baptism of fire with an opening day excursion to reigning champions Peamount United from Dublin, who are also looking forward to an upcoming Champions League adventure. 
The Limerick side, by Curtin's own admission, were a bit behind their couterparts back in the spring when they met in a pre-Covid, pre-season encounter, but the new kids on the block will show no fear as they travel to Dublin for the league opener. 
"We played them in a preseason and we were a bit behind, but we have no fear," said Curtin.
"We'll bring our best and we're looking forward to the challenge." 
Subscribe to WatchLOI to stream 55 Airtricity League matches and selected FAI Cup games this season.