Waterford FC's Robbie McCourt admits the sense of uncertainty surrounding the club's future was a mental strain during the lockdown period, but he is now keen to put his focus on getting back onto the pitch.
In May, players and management learned that they had been temporarily laid off by the club by email.
Subsequently, Alan Reynolds departed his role as manager, citing a lack of communication between him and the hierarchy, with John Sheridan since appointed in his place.
With the League of Ireland resuming on 31 July in curtailed form, Waterford's first fixture SSE Airtricity League match back will be against Shelbourne on 1 August.
Speaking at the launch of the league's new streaming platform, WatchLOI, McCourt told RTÉ Sport that he is relieved to be able to put the uncertainty behind him for the remainder of the season.
"Mentally, it's not great, it's fairly scary not knowing if you have a club to go back to or not," the versatile defender admitted.
"You just have to blank out all that stuff and keep training. We had training programmes during the lockdown.
"So it was taking it week by week, not knowing if we were going to be back or not. 
"Mentally, it's hard, but you just get rid of that out of the head and just focus on the main goal and getting back playing."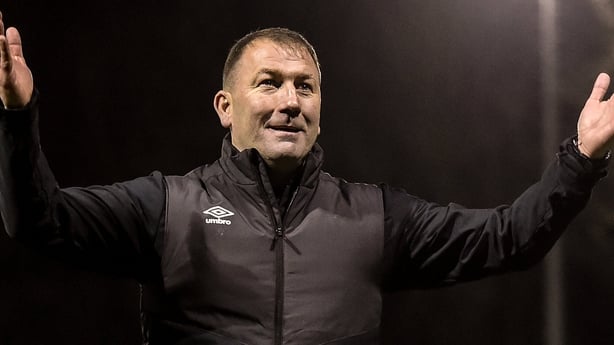 He added: "It was scary times with the club not really letting us know the story, but we got through it and we're back playing, which is the main thing."
The midfielder also praised Sheridan's "positive" impact since taking over the managerial reins, highlighting that the former Republic of Ireland international "likes to play forward".
McCourt welcomed the addition of the new Watch LOI streaming platform and believes it is a service that should be carried forward beyond 2020.
"I think it's a great idea and I think we should keep it for seasons to come as well," he said.