By the time Jack Charlton was named Ireland manager in 1986, the Northumberland native had already enjoyed a career in football that could only be dreamed of – a World Cup winner in 1966. 
A one-club man, Charlton played all his professional football at Elland Road for a great Leeds team spanning three decades, from his first team debut in 1953 up to his final game for the Yorkshire club during the 1972-73 campaign. 
During his time at Leeds, Charlton helped the club to win their first league title in 1968-69, and their only FA Cup victory in 1971-72. 
Charlton was an integral member of the club's renaissance under the guidance of legendary manager Don Revie who brought the club back to the top flight in the early 60s, to become a major force in English club football. 
While just one league title was acquired during that new era, Leeds were one of the most consistent sides in the country and finished runners-up on five occasions with Charlton marshalling the defence alongside the tough-tackling Norman Hunter.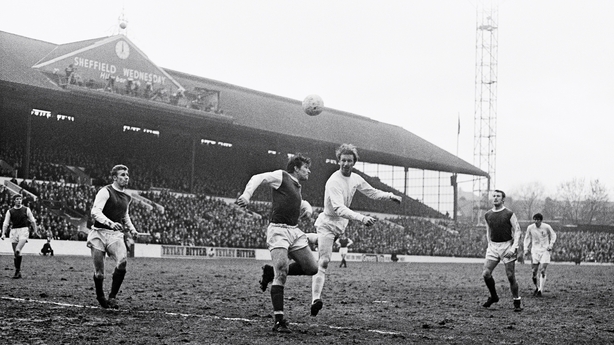 Charlton was named player of the year in 1967 by the Football Writers' Association. 
Leeds would go on to win the UEFA Fairs Cup twice during that time, and when Charlton finally called time on his club career, he had amassed a record 773 appearances for the club, which remains to this day. 
Remarkable for a centre-half, Charlton is still listed among the top ten goalscorers for the club, totaling 96 goals during his time at Elland Road. 
Born in the coalmining town of Ashington in 1935, just 15 miles north of Newcastle, Charlton played his schoolboy football with Ashington YMCA and Ashington Welfare before signing for Leeds United in 1950. 
Charlton had footballing ties within his family, as he was related to the Newcastle legend Jackie Milburn. 
However, Charlton's own footballing family would later yield two World Cup winners medals as he and younger brother Bobby would go on to be part of the victorious England side who won the trophy in 1966.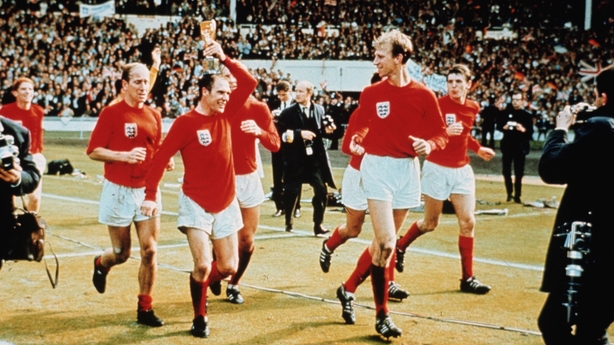 And while younger brother, Bobby, would have arguably a more illustrious playing career than Jack, winning the European Cup with Manchester United, Jack would enjoy greater longevity in the game, proving a more than capable manager. 
Jack would make an immediate impact in the management game as he took Middlesbrough back to the top flight at the first attempt in 1974. 
He would spend four years at the Teeside club before taking over at Hillsborough to manager Sheffield Wednesday. 
Charlton also enjoyed a brief spell as manager of hometown club Newcastle United before moving across the Irish Sea to take the Ireland job in controversial circumstances. 
Liverpool legend Bob Paisley was reported to be the FAI's main target to take over, and the Association was said to be divided over the appointment of Charlton. 
"It's a job with great possibilities," said Charlton, speaking to RTÉ shortly after his appointment, while also revealing that he had been keeping an eye on the international position for a few years from afar. 
"I don't know what changes I'll make, I don't know what I'll do," added Charlton. 
Charlton's first game in charge of Ireland was a friendly international against Wales in Dublin, which ended in a 1-0 defeat and was probably best remembered for Everton goalkeeper, Neville Southall, breaking his ankle during the game.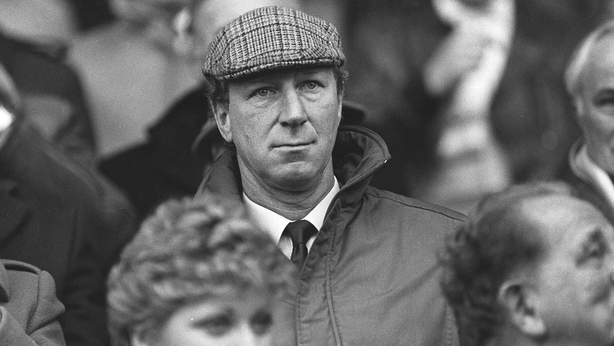 Charlton was of the opinion that Ireland were underachieving, considering the players that were at his disposal, and set about creating a philosophy and formation which would dramatically change the face of Irish football. 
The first signs of success came that summer when Ireland went to a triangular tournament in Iceland and returned with their first ever senior international trophy, beating the hosts and Czechoslovakia in the three-team event. 
With a host of top-rated players in the Ireland set-up, such as Liam Brady, Mark Lawrenson, Frank Stapleton, Gerry Daly and Paul McGrath, Charlton set about bolstering his squad by taking advantage of the "Granny Rule". 
John Aldridge and Ray Houghton were among the first to arrive, followed by effective English top flight players like Andy Townsend and Tony Cascarino. 
And so began the Charlton Era and a decade of "Put 'Em Under Pressure", long-ball football, which was not pleasant on the eye, yet started to yield results. 
Signs that Charlton's tactics were working came earlier than expected as Ireland travelled away to take on World Cup semi-finalists, Belgium, and returned with a hard-fought 2-2 draw, thanks to goals from Stapleton and a last-minute equaliser by Brady. 
Ireland would then draw at home with a decent Scotland side before going away to Hampden Park to win 1-0 victory, thanks to Mark Lawrenson's first-half strike. 
As it turned out, Bulgaria would prove to be Ireland's main rivals to securing that solitary spot at Euro 88, and having won at home but lost away against the eastern European side, their final game against Scotland would prove decisive. 
With Ireland's campaign complete and with a very healthy return of 11 points from eight games played – in the era of two points for a game – all eyes were on Bulgaria's last game as they welcomed the Scots to Sofia. 
Scoreless with 85 minutes on the clock, the home side were going to Germany if the point was secured, boasting a slightly better goal difference than Ireland. 
But the following minute would change Irish football forever as one of the most vital goalscorers of the Jack Charlton era would etch his name in Irish footballing folklore and send Ireland to their maiden major tournament. 
Gary Mackay hit an 86th minute winner for Scotland and with that, a slumbering soccer nation was awoken, as Big Jack, Joxer and thousands of others packed their bags for Stuttgart.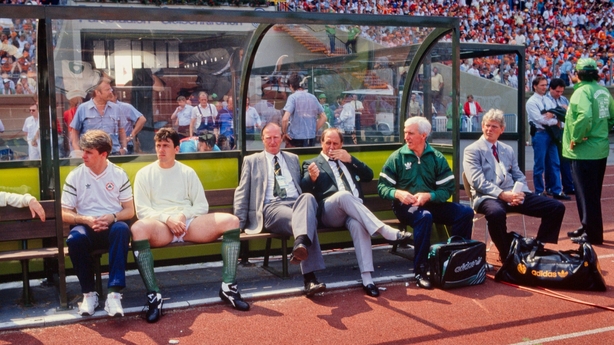 The following summer, Charlton brought unimaginable success to his adopted nation as his side went out and beat England in memorable match at the Neckar Stadium, with Ray Houghton scoring the only goal of the game. 
Charlton's side then secured a well-deserved 1-1 draw with the Soviet Union before being cruelly denied a place in the semi-finals by a Wim Kieft header that appeared to defy the laws of physics to find its way into the net for the Netherlands in the third group game. 
Any doubts over the appointment of Charlton had long since vanished and the Geordie had both woken and warmed the nation to the never-ending possibilities and successes that international football could bring. 
Qualifying for the World Cup in 1990, Ireland were now one of the most feared sides in European football for their combination of never-say-die-attitude and almost unique approach to the game with long-ball football bypassing midfield and reliant on pin-point accurate deliveries with two target men in attack. 
Ireland would dominate their qualifying group alongside favourites, Spain, with Charlton's side enjoying a 1-0 victory over the Iberian heavy-hitters in Dublin during the campaign. 
If Ireland announced themselves at the top table in 1988, they began to dine with confidence at the Italy-hosed World Cup two years later, going into a group containing England and the Netherlands, and coming out the other side with two very respectable 1-1 draws. 
Suddenly Ireland found themselves in the knock-out stages at their first ever World Cup, and then Gheorghe Hagi and Romania were duly dispatched via that most famous of penalty shootouts, when the nation held its breath as David O'Leary sent Ireland through to the quarter-finals.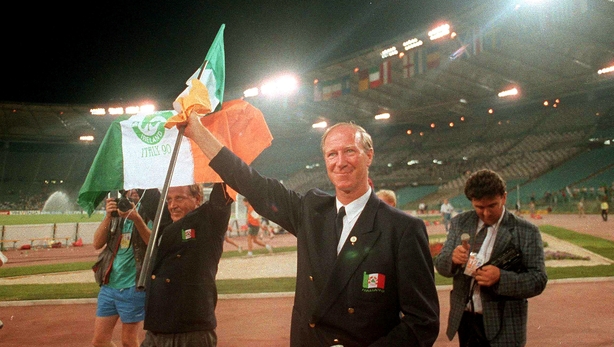 The journey would end in Rome. Alas, not in the final, but two games earlier in a tightly contested showdown with the hosts, as another foreign player wrote his name into the Irish record books. 
But this time for the wrong reasons, as tournament top scorer, Toto Schillaci scored the only goal of the game to send Ireland home at the quarter-final stages, but not before Jack and his squad had met the Pope in the Vatican and sent the folk back home delirious throughout their extended stay in Italy. 
Euro 92 would prove just beyond Ireland's grasp, but Jack was rebuilding his ageing squad with all eyes firmly on another shot of World Cup glory for USA 94. 
Roy Keane had emerged as one of the best midfielders in Europe, while Jack was still raiding the English leagues for Irish qualified players, bringing Jason McAteer, Phil Babb and others into the Irish set-up. 
And so, four years on from the Italian adventure, Ireland were off to the World Cup, and ideally based in the hot-bed of Irish America, in the New York, New Jersey region of the east coast. 
Another tournament opener, and another Ray Houghton decider, as Charlton's side beat a highly rated Italian side, who would go on to reach the World Cup final.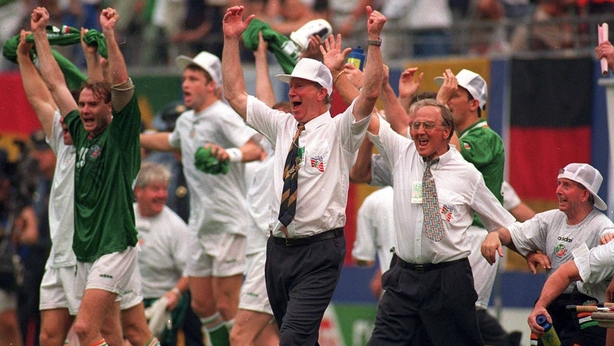 A 2-1 defeat to Mexico, where Jack got a bit hot and bothered with the World Cup officials, was followed by a stalemate against Norway, back at Giants Stadium, which secured Ireland's place in the Round of 16. 
Back to the heat of Orlando and that whimpering 2-0 defeat to the Dutch perhaps proved the beginning of the end for Charlton and his reign as Ireland manager. 
Ireland went into Euro 96 qualifying as top seeds but two costly defeats to Austria, home and away, would see them miss out on top spot, sending Charlton's side into the aforementioned play-off with the Dutch. 
Outclassed on that winter night in Anfield, thanks to a masterclass performance from Dutch striker Patrick Kluveirt, the fans who stood on the Kop that night knew that when Jack reappeared onto the pitch after the game that it was to say goodbye.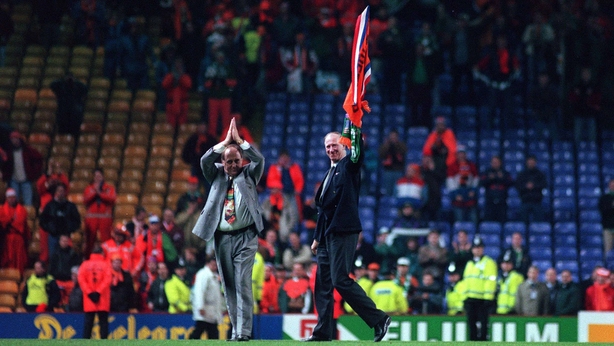 Jack's journey in football effectively ended with the Ireland job, as he departed after that defeat, before being awarded honoury Irish citizenship in 1996, to go along with his Freeman of Dublin recognition from 1994.
Charlton was also honoured in his home county and country, being appointed a Deputy lieutenant of Northumberland, while he was awarded an OBE in 1974. 
Charlton's approach to the game was often overlooked as his results were bringing new experiences and adventures to a nation starved of international success before his arrival. 
Eamon Dunphy, of course, was the biggest critic of his style of play throughout his reign, and by the time he bade farewell to the Green, there was certainly more of an appetite and ambition for a better brand of football. 
Charlton handed the baton to trusty "captain fantastic", Mick McCarthy, who took over in 1996, and while the new man in charge altered the approach to playing the game, Jack's legacy remained in the form of the team spirit and belief that he brought to the Ireland international side. 
The Jack Charlton golden era of Irish football has yet to be replicated, despite a World Cup appearance in 2002 and European Championship showings in 2012 and 2016. 
"In my heart of hearts, I knew I'd wrung as much as I could out of the squad I'd got – that some of my older players had given me all they had to give," said Charlton, in his autobiography, when reflecting on his decision to leave the Ireland job. 
Jack was regularly back in Ireland since retiring, and enjoyed a reception at a Jackie's Army Reunion night in the K Club in September 2018.
In recent years, Jack was diagnosed with lymphoma, while also battling dementia, and is survived by wife of 62 years, Pat and their three children, John, Deborah and Peter.
And now, as a new era of Irish football is getting ready to begin, that genial Geordie Jack Charlton spirit still remains at its very core.