The Republic of Ireland have been blessed with some terrific footballers over the decades, many of whom have earned iconic status with their heroics at World Cups and European Championships.
But what of the talented players who never got the chance to grace a major finals, through ill luck, injury, or unfortunate timing?
We're asking you to help us choose a Republic of Ireland XI made up of the best players we've had who never played at a major international tournament.
We've put together the shortlist of goalkeepers, full-backs and centre-halves, but today we look at the wide men. If you think we have omitted anyone, please contact us at teamselection@rte.ie.
---
---
Steve Heighway won it all at Liverpool. Nicknamed 'Big Bamber' by his team-mates (Heighway held a degree in economics and politics and was thus named after Bamber Gascoigne, the host of University Challenge), he spent 11 years at Anfield after Bill Shankly signed him in 1970 to freshen up his formidable side.
He went on to win two UEFA Cups, two European Cups, the FA Cup and four league titles as a key player in a decade of red dominance.
Internationally however, Heighway was part of a Republic of Ireland team that just couldn't get over the line.
He won 34 caps, though that total would have been higher had Shankly not been so protective of his prized winger, often pulling Heighway out of Ireland squads without informing the player.
Heighway was born in Dublin but his family were English. His dad worked as an engineer for Busáras which meant Steve spent the first ten years of his life in the Emerald Isle.
Heighway was part of good Irish teams under Liam Tuohy and John Giles who knocked on the door throughout the 70s without making the breakthrough. Bad luck and a tougher qualification process back then meant some of the country's finest players never got the chance to shine on the biggest stage. He was one of them.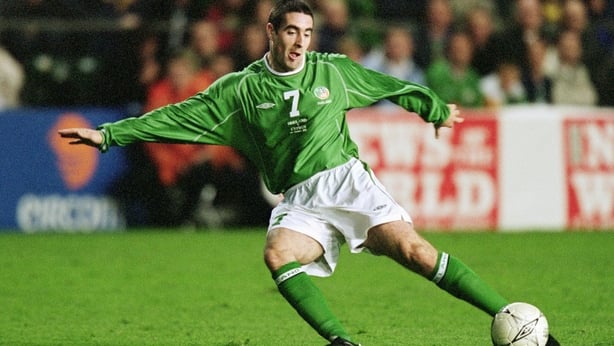 Years later, in 1995, Heighway was making a reputation for himself as academy director at Liverpool when manager Roy Evans smashed the transfer record for a teenager by signing Dubliner Mark Kennedy from Millwall for £1.5m.
There was huge hype around the left-footed 19-year-old but the expectation proved too much. Kennedy never took off under Evans, leaving three years later to join Wimbledon.
After a stint at Manchester City, Kennedy went to Wolves in 2002 and played some of the best football of his career. However, his international career had started to sour before that.
He was involved in an infamous incident with Phil Babb in 2000 that resulted in McCarthy axing both players from the squad ahead of the crucial World Cup qualifier away to Holland. They were arrested by a ban garda in Dublin in the early hours of the morning after damage had been caused to the garda's private car.
Kennedy would still have gone to the World Cup, but a groin injury ruled him out. Later, a bust-up with Brian Kerr effectively ended his career in a green jersey. In an added piece of symmetry with Heighway, he also won 34 caps.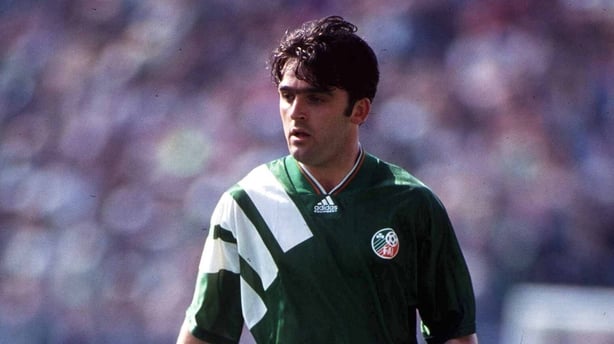 Eddie McGoldrick was another Irishman who made a big move that never really caught fire. He was signed by George Graham for Arsenal in 1993 having turned a lot of heads with Crystal Palace.
Three years later he was off to Manchester City having made a minimal impact but McGoldrick was very capable footballer, hard working and confident on the ball.
He played in the Republic of Ireland's qualification-sealing 1-1 draw with Northern Ireland at Windsor and travelled to USA 94 as part of Charlton's squad. Alas, McGoldrick stayed on the bench for all four games.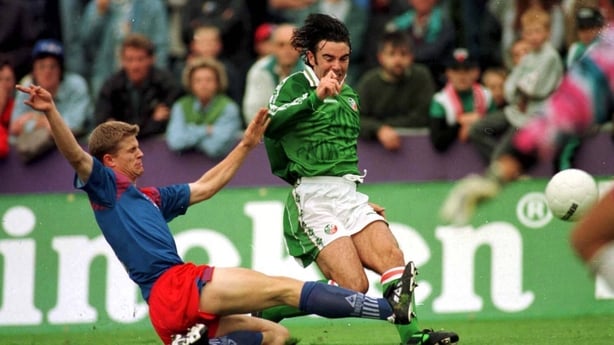 Keith O'Neill broke through at Norwich City in 1994 when he was 18 and was earmarked by McCarthy as one of the young talents he could build a new-look Ireland team around in the wake of the failed Euro 96 qualification campaign.
O'Neill could be deployed on the left side of midfield or up front but debilitating injuries would eventually take their toll. He fell out with McCarthy after the manager blamed him for Macedonia's last-gasp equaliser that deprived Ireland of a place at Euro 2000.
Had Ireland held on that night they'd have topped the group, but Goran Stravrevski's header sent them to the play-offs, where they lost to Turkey. O'Neill was tasked with blocking off the runner's lane but he slipped at the crucial moment. O'Neill never played for Ireland again.
Bone, foot and chronic back problems saw him retire aged just 27 with 13 international caps and four goals.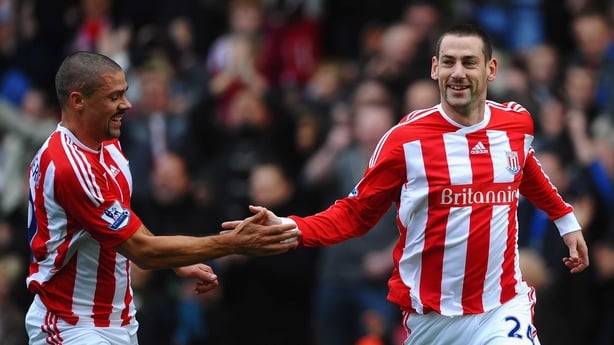 Rory Delap was used all across the midfield and in defence but we'll station him on the wing for this team, if only to allow our team to get him to the touchline quicker to launch his famously humongous throw-ins.
He became a unique figure in the Premier League after helping Stoke to win promotion in 2008. The division had never seen anyone who could throw a ball with such devastating power and accuracy.
At one point Delap was forced to deny rumours he was considering representing Ireland in the javelin at the London Olympics.
Delap was - and it's often forgot - a versatile and intelligent player. He had a huge appetite for hard work and a good delivery (with his foot).
Still, that laser-like throw was indisputably the most effective weapon in his armoury. When Delap's profile was highest, Ireland never came calling.
He won his last international cap in 2004, and though there was a clamour in some quarters for Giovanni Trapattoni to bring him back into the fold, the Italian wasn't interested.
Delap was deployed in a wide role for both legs of the Euro 2000 play-off with Turkey - had we got through that, it's likely McCarthy would have used him in some capacity at the finals.
We didn't and Delap's international career tailed off. Maybe Trap missed a trick.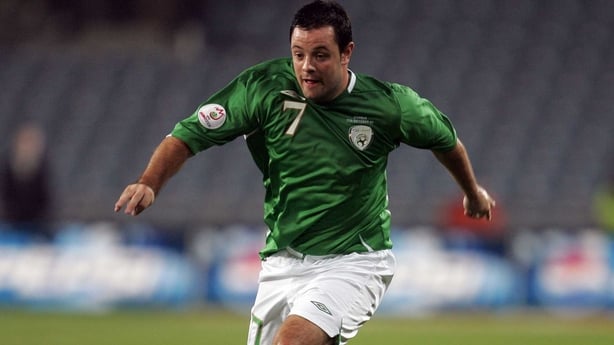 Trap wasn't hugely keen on Andy Reid either.
Reid won 29 caps, retiring from he game aged 34 as a persistent groin problem eventually ground him down.
The Dubliner was a really gifted footballer, one of the stars of Brian Kerr's golden crop of the late 90s.
He possessed a rare vision and speed of thought that prompted favourable comparisons to Liam Brady at the start of his senior career.
However, Reid's Ireland ambitions were badly damaged after he fell out with Trapattoni. It seemed so trivial - Reid was playing the guitar too late for the boss's liking after the manager had given the players license to have a few beers following a World Cup qualifier defeat of Georgia in 2008.
The player maintains that the Italian simply didn't rate him and took the chance to exile him from the squad.
He wouldn't come back into the set-up until 2013, when caretaker boss Noel King called him up for a game against Kazakhstan.
In the dourest days of the Trapattoni era, his elegance was missed. Martin O'Neill was keener of his qualities but injuries scuppered Reid's chances of making Euro 2016 and he hung up his boots that summer, having watched his country fare well in France.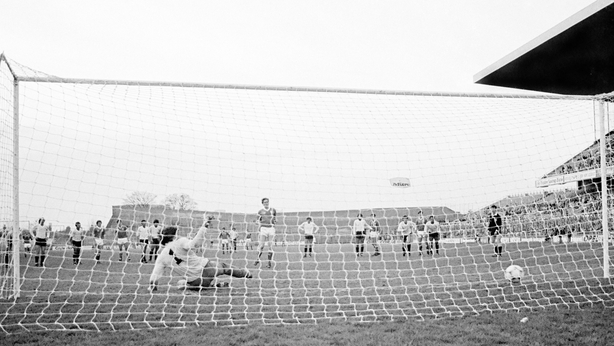 Gerry Daly had a long and distinguished career in green. He was a big favourite at Manchester United, who he moved to from Bohs in 1973. The Red Devils were at a low ebb in that period but Daly was part of an important rebuild.
Although United were famously relegated in 1974, Daly helped them to bounce back into the top flight a year later as they won the Second Division title.
A fallout with manager Tommy Docherty led to the Dubliner moving on to Derby in '77 and he kept playing right up until 1991, hanging up his boots when at Telford Town.
Daly was often used as a central playmaker for club and country but he had the engine and the intelligence to play across the midfield, which allows us to sneak him on to this particular list.
He also had an excellent knack for scoring goals.
Daly had ice in his veins, converting a lot of penalties. In fact he scored from the spot in his final game for Ireland - a 1-1 draw with Uruguay at Lansdowne Road in April 1986. As Jack Charlton's Ireland embarked on their Euro 88 qualification campaign, Daly's international days were over.
After a 13-year international career, he would just miss out on the glory days.
VOTE NOW CLOSED
Selections: Steve Heighway and Gery Daly