FAI interim deputy CEO Niall Quinn says that the FAI will pick the "right time" to decide for a transition date between the reigns of Mick McCarthy and Stephen Kenny.
The news earlier today that the European Championships are to be put back a year, because of fears over the spread of Covid-19, means that there is confusion over a date for the management handovers.
Kenny was supposed to be taking the job as soon as Ireland's Euro 2020 campaign ended, with the Republic's first game in the Nations League due to be played on 3 September away to Bulgaria.
The fact that the European campaign could now run in 2021, depending on how Ireland's play-off with Slovakia and either Bosnia and Herzegovina or Northern Ireland goes, has muddied the waters somewhat.
"I don't think there's any point in trying to do something about that now," Quinn told FAI TV.
"We're still in the position where we don't know if we're going to the Euros, or not.
"We'll know on 10 June. I would have thought that 10 June would be a good time to start worrying about that particular instance.
"We'll speak to the stakeholders first. We won't be talking publicly about that until the right time."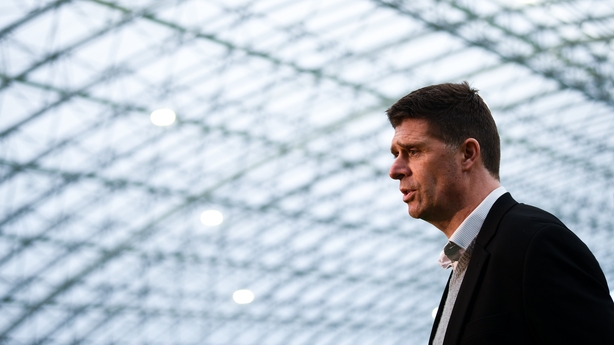 Elsewhere, Quinn has echoed the earlier sentiments of FAI Interim CEO Gary Owens in backing UEFA's decision to postpone the tournament until 2021.
He says a June date for the game against Slovakia is a "realistic target for" everyone to aim for.
"Will the medical world allow that? We don't know," he continued. "Will the HSE and government allow fans to travel, players to travel?
"We don't want to put anybody in any danger, that's the first thing, but if there is a lift, and if there is a possibility of those games going ahead, it augurs well that we have a defined dates.
"By 10 June we'll know our fate."