There's one month to go in the season. The top four teams are separated by just three points. They have scored 54, 55, 55 and 56 goals respectively. The fifth placed team are only a further four points back.
This was the start of the decade as the 2011 season reached an engrossing conclusion.
Nearly half the league contended for the title with fans of Sligo Rovers, Shamrock Rovers, Derry City and St. Patrick's Athletic all holding genuine belief they could be triumphant.
A lot has changed as the decade aged. The Premier Division went from 10 teams to 12 and back again. Four clubs from that year's First Division have disappeared from the league. Close title races involving several teams have evaporated.
The last year the third-placed team was within 10 points of the league winners was 2014 when St. Pat's finished within nine of Dundalk. The gap has been over 20 points for the last three years.
Even with the 2019 break-up of the five-year Dundalk-Cork City duopoly, Shamrock Rovers stepped straight into City's breach and clung to Dundalk's coattails with third-place Bohemians trailing far behind.
Past performance would indicate that there is three likely candidates to make a strong attempt at chasing down last year's one-two.
Through 15 games, Bohs were just one point behind both Shamrock Rovers and Dundalk. They couldn't keep the pace but showed the capability of staying with them over a shorter period of time.
Over an even smaller period of time, 10 games, Derry City led Dundalk by two points. They had the biggest point increase from 2018 to 2019 of any team with 15 points.
Pat's delicate hope comes from the fresh start brought by new manager Stephen O'Donnell and an exciting group of new, youthful signings.
But what would it take for any of them to go from pretenders to contenders?
Bohs defence
The Gypsies route to early title contention in 2019 was through their notable, miserly defence. Through 14 games, they had conceded just four goals. That was half what the next best team produced. It came with 11 clean sheets which already surpassed either their 2017 or 2018 season totals.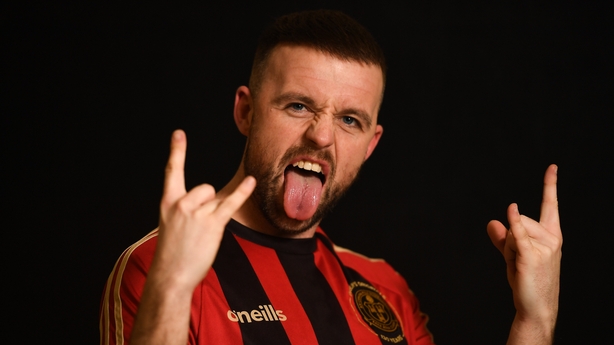 The additions of keeper James Tablot and centre-back James Finnerty to the squad looked to be transformational. Goalscoring-wise they were still a mediocre, league-average goal threat. But the defensive dominance wasn't sustainable and they conceded 13 goals over the next eight without a shutout.
There is reason for hope that the exceptional early performance wasn't just a one-off hot streak and could be extended over a full season. Significantly, after 14 games, they lost the beating heart of their defence, Rob Cornwall, to a long-term injury.
When he returned towards the end of the season, they kept two clean sheets in his six games having had just three in the 14 contests before.
They will hope Cornwall is available for more than the 17 starts he managed in 2019 but have at least added a more than useful failsafe to the squad in the returning Dan Casey. Keith Long will have to deal with the subtractions of full-backs Derek Pender and Darragh Leahy, both key cogs of the defensive wheel. Perhaps fortunately, they both only played two-thirds of 2019 games so Andy Lyons and Paddy Kirk had a combined 24 starts to gain experience as replacements.
Bohs showed they can do well with youth, 2019 was their best finish nine years with only UCD fielding teams with a younger average age.
The saying 'defence wins championships' holds true in the Greatest League in the World. In the summer era, nine of the highest scoring teams took the title, while ten of the teams to finish with the best defensive record won the league. The Gypsies defence has shown the potential to lead the way.
Derry's attackers
A total of 45% of Derry's goals from 2019 have walked out the door. The loan expiries of David Parkhouse (11 goals) and Junior Ogedi-Uzokwe (14) have left Derry City shorn of their two main attacking threats. They were the best scoring duo at The Ryan McBride Brandywell since Rory Patterson and Michael Rafter pooled 30 in 2013.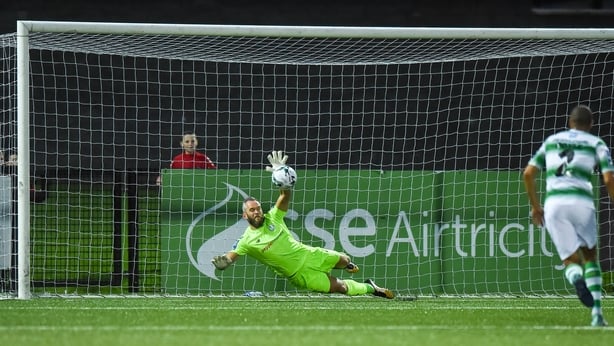 Eleven of the 15 wins in 2019 for Derry had either a goal from Parkhouse or Junior. And one that didn't, had a Junior assist. The top priority for Declan Devine will be in replacing them.
Parkhouse has been replaced by Norwegian Tim Nilsen. Projecting how a player will perform when moving to a new league is difficult, but he has a record of scoring in volumes. In 2019, he scored 15 goals in 15 starts with 13 from 22 the year before. Fredrikstad never lost in any of the 27 games in which he scored for them.
Walter Figueira joins as more of a known quantity having played the second half of last season at the opposite end of the country in Waterford. In just nine starts, he made an impact, and not just with his two goals. Games he started resulted in an average 1.67 goals per game (the most of any player in the squad) and they only failed to score once in nine as opposed to 10 times in the other 27. It caused an additional 0.78 points per game in his starts.
If they can fill the voids of Parkhouse and Junior, the path to a higher level is, as we outlined in our New Year Resolutions, getting some wins against the other top sides. Their points per game against bottom half sides was almost quadruple what they achieved against the upper echelons.
| | | | |
| --- | --- | --- | --- |
| Team | PPG V Top Half | PPG V Bottom Half | Difference |
| Derry City | 0.62 | 2.35 | -73% |
| Bohemians | 1.62 | 1.05 | +55% |
| Dundalk | 2.25 | 2.5 | -10% |
| Shamrock Rovers | 0.81 | 1.95 | -58% |
| St. Pat's | 1.5 | 2.55 | -41% |
Per the above, their drop off in performance was easily the most significant among the top sides. On occasions they did get something against the elite teams, with 2-2 draws earned against both Shamrock Rovers and Dundalk, Junior scored late equalisers each time.
Parkhouse added the opener against Dundalk. The new-look Candystripe forwards will need that and more to elevate Derry from sideline-sitters to active participants in the title race.
Stephen O'Donnell
For the two years of 2013 and 2014 it looked as though Dundalk and St. Pat's were set to be the leading lights of the league for the next several years. The Saints pipped Dundalk to the 2013 title by three points. They slipped to third in 2014 after competing for most of the season but fell off late as attentions were focused on winning their first FAI Cup in 53 years.
Their games were much anticipated and closely fought with three Dundalk wins, two for St. Pat's and one draw. Since then, Dundalk have run the show winning 13 to the Saints two. Dundalk have won 153 more points and scored 159 more goals. The Inchicore club have put faith that appointing one of the cornerstones of the Lilywhites success, in O'Donnell, will bring some of their success to Dublin 8.
Since 2014, no team has lost more points late in games (final 15 minutes) than St. Pat's – 28.
No team has lost fewer than Dundalk – nine.
Fitness has consistently been a major point of emphasis at Dundalk. O'Donnell will look to import this to keep his team performing for 90 minutes and prevent hard-earned leads being tossed away.
This Achilles heel has resulted in just 68% of their half-time leads finishing in wins. The league average among other teams to play every season in that time is 86%, led by Dundalk's 98%.
Over the last three seasons, from the seven teams to compete each year, only Sligo Rovers found the net fewer times (109) than St Pat's (125). The most alarming drop was last year when they scored just 29 times.
Over the last 12 years, 11 teams had so few goals per game and nine of those suffered relegation.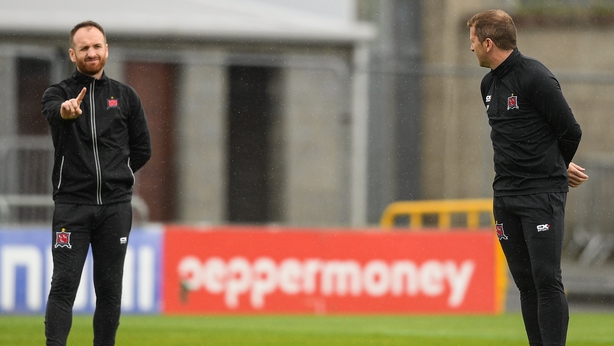 Since 2014, no Pat's striker has scored more than 10 goals in a season. In four of the last five years, Dundalk have had at least two players reaching double figures.
O'Donnell will need to extract goalscoring form from strikers Martin Rennie, Jake Walker and Ronan Hale as even doubling last year's meagre total would leave them four shy of Shamrock Rovers.
The task of going from the Europa League hunting pack to being a third wheel in the title race is immense. It cannot be assumed that the established pair won't themselves improve.
Dundalk could, scarily, have done even better if they didn't take their foot off the gas after clinching the title.
While Shamrock Rovers lost just one of their last 14 post-July after adding Graham Burke, Gary O'Neill and Neil Farrugia.
Opening weekend will give some initial clues to the 2020 title picture with Bohemians matched up against Shamrock Rovers and Derry City set for the challenge of Dundalk.
Listen to the RTÉ Soccer podcast on Apple Podcasts, SoundCloud, Spotify or wherever you get your podcasts.